Reprieve for farmers as AI steps in to solve climate change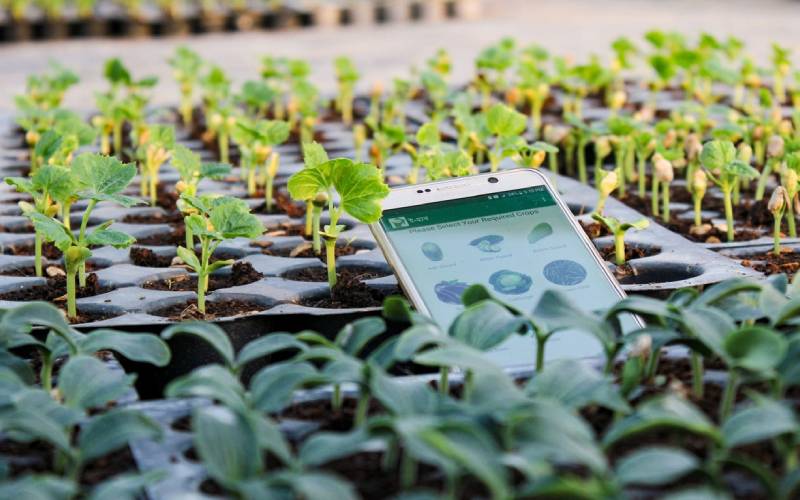 You will soon be in a position to make smart, data driven decisions on your farm, thanks to a smart platform to digitally monitor and classify crops. The portal will be made possible by a five-year strategic partnership between Directorate of Resource Surveys and Remote Sensing (DRSRS) and Kenyan Smart Agri-Tech Company (Agrvision).
The MoU was signed by Deputy Director of DRSRS Charles Situma and the Chief Operations Officer of Agrvision Oscar Mwai in Nairobi.
The platform will be powered by satellite imagery and artificial intelligence, with a view to provide an advanced analytics tool to enhance data driven decision-making among farmers.
The two teams will work together to develop and customise the unified platform with an interactive digital map classifying all crops around the country. The platform will be powered by AI with field boundaries and will have real time analytics for crop monitoring and rotation, weather forecast and soil moisture analysis. The data will be collected from high resolution satellite imagery and specialised drones.
"As the official institution advising the Government of Kenya on Remote Sensing and Geographical Information systems(GIS) and gathering of data on the environment and natural resources around the country, DRSRS entered into this strategic collaboration with Agrvision to work together with an Agri- tech expert in developing the right digital tools," says Situma.
While the agricultural sector is critical to the economy, contributing 22.4 per cent to the Gross Domestic Product in 2021 according to the Economic Survey 2022, the sector is extremely vulnerable to climate change. This is largely due to the increasing temperatures, changing rainfall patterns and extreme weather events with poor agricultural practices, low quality inputs and lack of access to knowledge.
Innovative measures and programmes need to be adapted to ensure provision of adequate food for a growing population and to increase export crops to generate foreign exchange
"A full transformation in the agricultural sector is needed, in which data plays the major role for better, more timely and actionable knowledge is a precursor. And that's where DRSRS found the interest to work with Agrvision in using and customising their well-developed crop monitoring and forecasting digital tools to develop a unified platform to work as the main sources for data collection and analytics in the agriculture sector," Situma adds.
On his part, Mwai notes that, "Our crop and forestry monitoring platform, collect data from different sources like satellite and engage it with advanced analytics for vegetation indices, water stress, soil moisture, temperature effect and weather forecast to provide end user with useful descriptive and predictive insights. These insights are visual, simple-to-understand pieces of information that can be used to guide action that makes working in agriculture and forestry easier, and saves precious time and resources."​
Want to get latest farming tips and videos?
Join Us