How technology has eased business for poultry farmers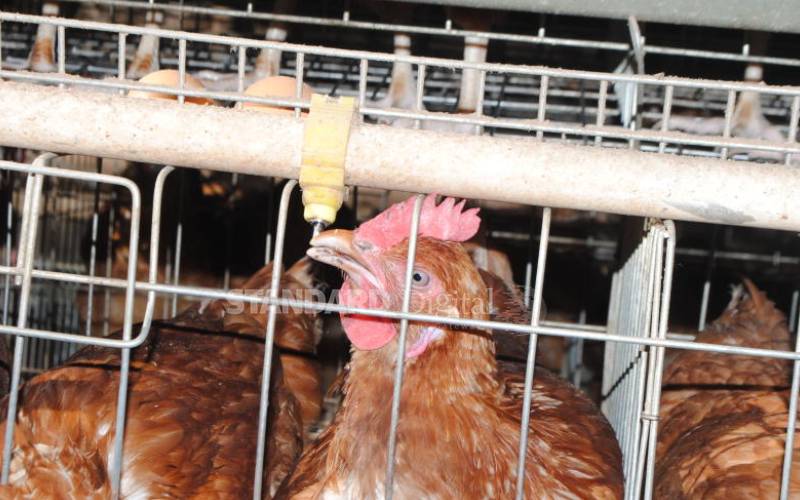 Various innovations in the agriculture sector have revolutionized the poultry farming industry and paved the way for the realization of the UN Sustainable Development Goal to "End hunger, achieve food security and improved nutrition and promote sustainable agriculture".
Eradicating poverty and hunger are integrally linked to boosting food production, agricultural productivity, and rural incomes.
Kenya has risen to become a hub for innovations and technologies required to boost crop yield despite challenges linked to climate change, pests, diseases, and declining soil health.
Kenya is home to 25% of agritech start-ups in sub-Saharan Africa.
A skilled workforce and high-speed internet connection are some of the factors in place to boost uptake of innovations to make farming smart, climate-resilient, and profitable.
Adoption of disruptive technologies would unlock huge benefits to small-holder farmers amid worsening food security and revenue streams in the wake of the Covid-19 pandemic.
The various technologies could also solve the supply chain issue, which has left farmers with stock and no available markets.
Mitoto Poultry Farm in Trans Nzoia is one farm that has adopted the use of technology and is home to more than 5,000 birds of different species imported from France and the UK.
The farm's directors are situated in the UK, and have taken advantage of the fast internet connection and CCTV cameras to monitor the farm remotely and communicate with their employees.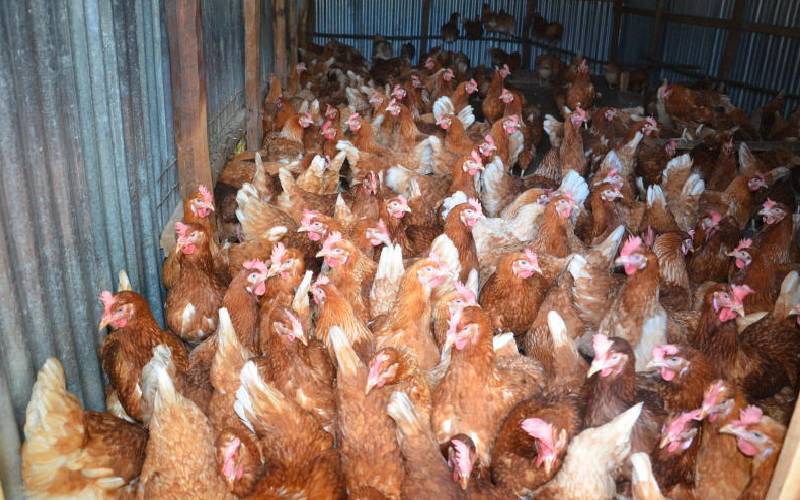 They also tapped into agritourism — using their farm as a center of excellence where local and international agriprenuers can learn international best husbandry and innovative methods of farming and also attract the interest of Kenya Agricultural and Livestock Research Organisation (Kalro) concerning the new and promising breeds from abroad.
The farm is surrounded by mini flyovers where people walk on top while the birds stay underneath which makes feeding easy. The structure is good for security and keeping diseases at bay.
Farmers in Kirinyaga have also taken to smart farming and embraced the use of solar technology to cut costs.
Chicken meat consumption is expected to exceed that of pork by 2022, making it the number one meat globally.
Universal acceptance by nearly all cultures and religions ensures that poultry will continue to prosper.
Farmers must farm data, not just chickens, and in doing so, harness new digital technologies and information to improve efficiencies and respond to the growing requirements of proactively engaged consumers.
Kenya is keen to harness opportunities provided by emerging technologies like blockchain, the internet of things, artificial intelligence, and drones to disrupt farming and make it climate-resilient, youth-friendly, and commercially viable.
There are many elements of traditional farmer knowledge that, enriched by the latest scientific knowledge, can support productive food systems through sound and sustainable soil, land, water, nutrient and pest management, and the more extensive use of organic fertiliser.