Digital agriculture the answer to tackling food loss and waste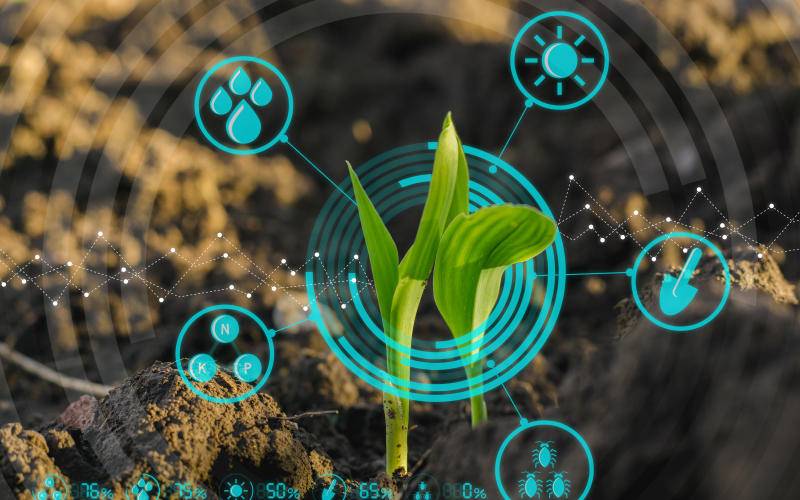 Farmers need to change how they operate, from the farm to the market, in order to curb food loss and waste, the Food and Agriculture Organisation has said.
Director-General Qu Dongyu said there is a need to remodel market channels as well as seek digital agriculture, innovative post-harvest treatment and food systems to tackle challenges of food loss.
Digital agriculture would involve finding solutions to food waste by including good data on where on the value chain is the most waste experienced.
According to Dongyu, public-private partnerships, technology and innovation need to be stepped up to tackle the "major challenge of our time".
Farmers also need to be trained on the available technology.
The sentiments are shared by UNEP executive director Inger Andersen, who wants the discussion on food loss and waste included in national climate strategies.
"Only 11 countries have so far included food loss in their Nationally Determined Contributions. None of them included food waste. By including food loss and waste and sustainable diets in revised climate plans, policymakers can improve their mitigation and adaptation from food systems by as much as 25%," Andersen said in an October article posted on African Farming .
UN secretary-general Antonio Guterres on his part described food loss and waste as an "ethical outrage".
Some of the data solutions listed in the article on how to tackle food loss and waste include better food packaging and relaxing some of the regulations around aesthetic requirements for fruits and vegetables; redistributing surplus food and reducing the value chain between the farmer and the rural-urban linkage.
Also cited was the creation of e-commerce platforms that market or retrace mobile food processing systems.
Experts have also warned that an area where food loss also happens on a large scale is at home, where a lot of extra food is thrown away. Citizens were urged to learn to only make what is enough and avoid storing surplus food.
From the farmers' perspective, a factor that increases food loss and waste is the accessibility of the market on time to sell the produce before it perishes, as many in the rural areas have little access to modern storage facilities.
Authorities further urged that governments need to invest more in strengthening infrastructure and logistics as well as sustainable cold chains and cooling technology.
In Rwanda, for instance, the new African Centre of Excellence for Sustainable Cooling and Cold Chain is helping farmers market their produce quickly and efficiently to reduce waste, boost profit and create jobs.
In Ghana, farmers are provided with GrainMate, an affordable moisture meter that measures the moisture content of maize and other grains.
This helps farmers dry their grains before storage to reduce contamination and loss.
Prof Jane Ambuko from the University of Nairobi's Department of Plant science and Crop Protection on the International Day of Awareness on Food Loss and Waste Reduction on September 29 said not being sure of the extent of food loss has hurt efforts to curb it.
According to Ambuko, 14 per cent of food produced is lost in the supply chain, excluding the consumer and retail stages.
Data gaps are a huge challenge as it is not clear how much food is being wasted.
The National Cereals and Produce Board (NCPB) in August announced its readiness to offer grain storage services to address post harvest challenges.
The cereals board said it is prepared to receive grains from individual farmers, cooperative societies or other groups for storage under the Warehouse Receipt System (WRS) to maintain quality in readiness for the market.