Meet Kirinyaga farmer championing profitable ideas using his mobile phone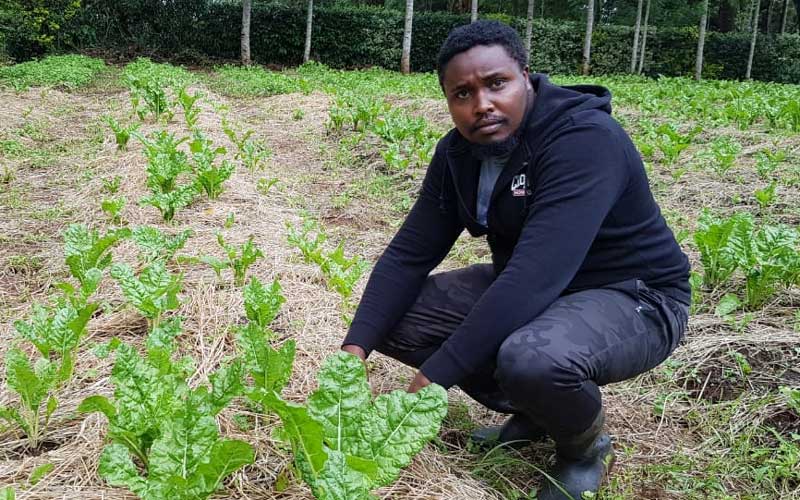 When Dan Kimotho is not creating an awe-inspiring interior designs, he is getting his hands dirtied and doubling as a farmer.
The lead designer at Kenslay Interiors says he picked the passion for farming at a young age. His father, a retired civil servant, had taken up farming when Kimotho was born.
"I spent most of my time on the farm. I can't tell the exact year but since Class One, my brothers and I used to plant kales and keep rabbits," he narrates.
Now in his mid-thirties, his farm is checkered with tomatoes, spinach, cabbage and fodder maize.
Kimotho says he incorporates his technology-heavy design skills into his farming. Design Kenya Society, which he is a member, serves as his ground zero for sourcing critics and feedback on his farming ideas. He adds that he uses social media platforms such as Instagram and Facebook to know what consumers want, interact with other farmers and market his produce.
Harnessing the power of technology has seen his fortunes change. He has been in Switzerland to up a farm's profitability.
"The farmer had been working on his piece of land for quite a number of years and wanted to retire but still make profits from his farm," Kimotho says, adding, "We used design to solve his problem in a creative and sustainable way".
After research and several tests, the team developed a platform where neighbouring farmers could digitally subscribe and invest in the farm.
"This platform helped other farmers take part in the farm activities thus building community cohesion and maximising land usage and in return, increased profits," Kimotho explains.
Take a quick survey and help us improve our website
Take a survey
"The subscribers would take weekly deliveries of fresh farm products and the rest would be sold online through the platform."
The success of the project motivated him to do more back at home.
Kimotho, who believes mobile phones are the most important gadgets in this era, created a WhatsApp group where farmers around Kirinyaga County could advise each other.
"The WhatsApp group has made it easy for farmers to advice each other by providing a pool of information one can go through"
"We are trying to test simple ways to sell our products online via WhatsApp."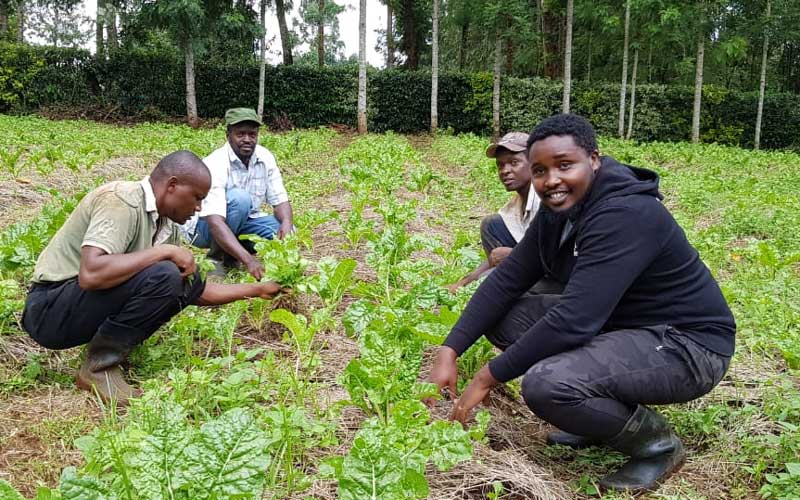 They are currently building a digital market where farmers and consumers can interact without the need of brokers who eat into their profits.
He advises the youth and upcoming farmers that farming is one of the most sustainable jobs in the world.
"Just imagine everyone wants to eat something healthy and nourishing such as vegetables and fruits"
He encourages more farmers to engage in digital farming since it makes farming easier by availing the right information and interactions with more experienced farmers. Seamless delivery of products that guarantee high profitability is also ensured.