Farmers devise ways to outsmart harsh weather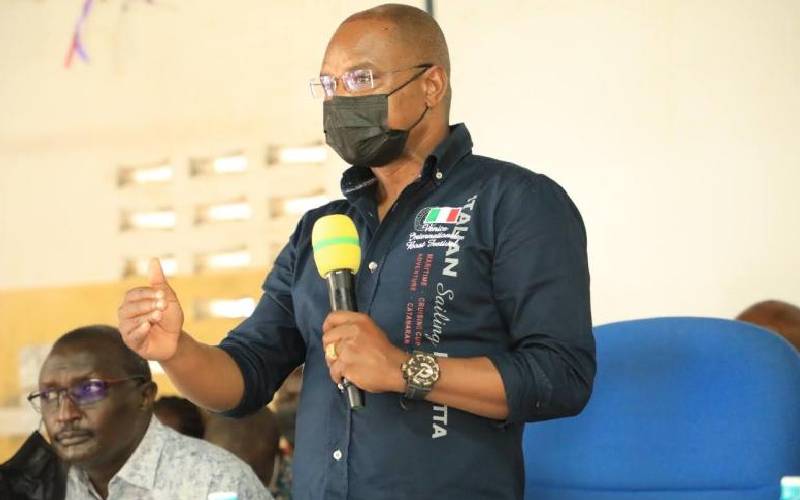 As climate change continues to hit harder, Kilifi County is spearheading initiatives aimed at building the resilience of farmers to ensure food security.
Victor Nzai, the Kilifi County Chief Officer for Agriculture and Livestock Development says the interventions range from introduction of hardy or drought-resistant crops to diversification of food sources and supporting farmers with knowledge and funds to venture into more productive and sustainable agriculture.
The target crops are green grams, cassava, sorghum, and finger millet which boost the capacity of households to feed themselves, and cashew nuts and coconut, which lean towards commercial agriculture.
"Because the rains are not guaranteed, we encourage our farmers to plant cassava, cashew nuts, and coconuts since they don't require much rain to thrive," says Nzai.
Nzai says crop diversification and improved post-harvest handling will guarantee the locals' food and nutritional security and help households generate income from the sale of surplus produce.
High milk yields
As part of the resilience measures, Nzai says livestock farmers are also being assisted to breed animals that assure them of high milk and beef yields. In 2019, the county government gave 200 dairy cows to farmers to start them off on the path to self-reliance.
Similarly, fishermen have also benefited from cold storage facilities, better fish landing sites, and fish ponds to boost production.
This is part of Climate Smart Agriculture that lays emphasis on farming methodologies that increase yields in the face of adverse weather conditions such as prolonged drought.
According to Nzai, Kilifi County is among the few regions that have three rain seasons.
"We have long rains, mid rains, and short rains. This means that when the long rains fail, people can plant drought-resistant crops, like cassava, and green gram," he says.
The county has intensified farmer education to ensure they have adequate information to make rational and timely decisions regarding seasons and farming activities in order to reap maximum benefits when the weather conditions are ideal.
For instance, the Agriculture Department has embarked on farmers' field days to ensure farmers have adequate information on erratic rains.
In Ganze Sub-County, which has numerous challenges associated with poor rainfall patterns, the residents are encouraged to plant green gram which matures fast and is nutritious.
In order to boost maize production, the Agriculture Department is advocating for the use of varieties such as Coast Composite and PH4 and the popular DH04 and Katumani, which are high-yielding and do well with minimal rainfall.
Hardy cassava varieties
Cassava varieties that thrive in Kilifi County are those recommended by Kenya Agricultural and Livestock Research Organisation (Kalro). They include Tajirika, which most farmers prefer because of its high tolerance to cassava mosaic disease. It can yield up to 30 tonnes per acre.
The other variety is Karembo, which has high starch content which makes it a favourite of brewers. It is ideal for manufacturing assorted industrial by-products including ethanol.
With the establishment of a cassava processing plant at Tezo, the focus is also on the cashew nut sector.
The cashew nut processing plant will help in reviving the sector from the slumber it fell into with the collapse of the Kenya Cashew Nut Factory at Kibarani 21 years ago.
Revamping the cashew sector will turn around the fortunes of thousands of farmers in Kilifi, Kwale, and Lamu counties.
Want to get latest farming tips and videos?
Join Us