Beware of fake maize seeds in the market!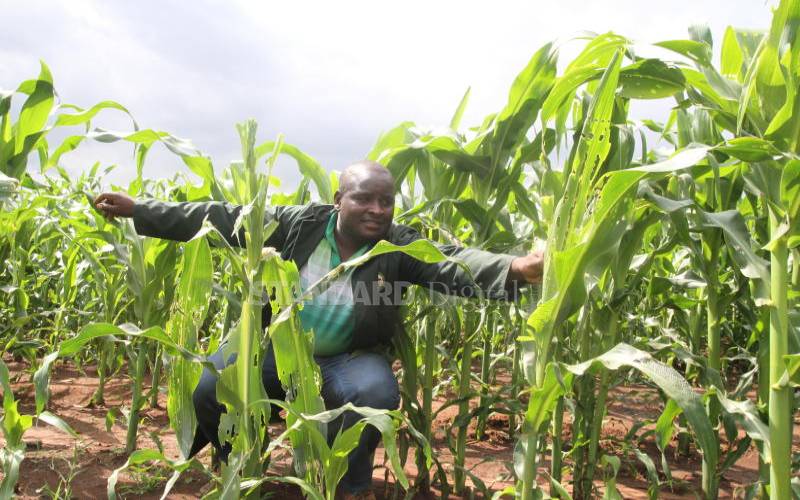 As the planting season draws near, rogue input suppliers are packaging fake seeds to sell to farmers. They have mastered the art of manufacturing and packaging seeds in packs which resemble the genuine one. They can also obtain genuine bags dishonestly from seed companies through which they pack counterfeit materials. In most cases, it is the ordinary maize laced with greenish or reddish colour to mimic the genuine seed. When farmers buy such seeds the result is poor germination or non-germination.
So how do you detect fake seeds?
To avoid being a victim of this con, always buy seeds from registered agro-dealers or from the seed companies' depots. Agro-dealers licensed by the Kenya Plant Health Inspectorate Service (Kephis) will display their seed sellers licence for everybody to see.
Kephis is the government parastatal whose responsibility is to assure the quality of agricultural inputs and produce to prevent adverse impacts on the economy, the environment and human health.
Kephis has the responsibility of assuring the quality of agricultural inputs and produce, certifying seeds of all crop varieties to ensure that only seeds of highest quality is sold to farmers.
Every genuine seed bag has a Kephis tag inside it showing that the seed has been inspected by the regulator. Farmers should check for this tag whenever they open the bag to ascertain if the seed is genuine.
Genuine seeds
Certified seeds are packed in containers or packets which are clearly labeled and contain the following information: Seed lot numbers to allow for easy traceability of seed lot in the event of crop failure, weight of the seeds, name of the crop species and variety, packaging date, seed merchant/company. Labeling and sealing of the containers or packets is done in such a way that seeds cannot be removed without damaging the seal or label. A sticker label in all seed packaging of 5kg and below. The farmer will scratch and send the serial number to 1393 through an SMS, then receive feedback on validity of the seed-lot.
Buy seeds early
Buy your seeds early enough to avoid last minute rush. It's this rush that gives the dishonest input suppliers an opportunity to take advantage of increased demand to cheat innocent farmers. Buy seeds packed in official company packets containing variety name and lot number. Do not buy seeds from open container depots. Look out for any defects on the package. Do not buy a seed bag that has been tampered with. Upon opening should you notice the dye on the seed coming off easily then know the seed is fake. For genuine seeds, the dye does not come off easily. Remember to check the date of expiry.
Take a quick survey and help us improve our website
Take a survey
Retain the packet and purchase receipt as these may be required as evidence in case you suspect fake seed. Storing seeds in conditions with heat, moisture would compromise the quality of seed. Exposing the seed to direct contact with fertiliser will also reduce its quality. Report all cases of suspect seed(s) at the nearest police station, nearest Kephis offices or the Ministry of Agriculture.