Farmers beware, that cheap tractor could be a scam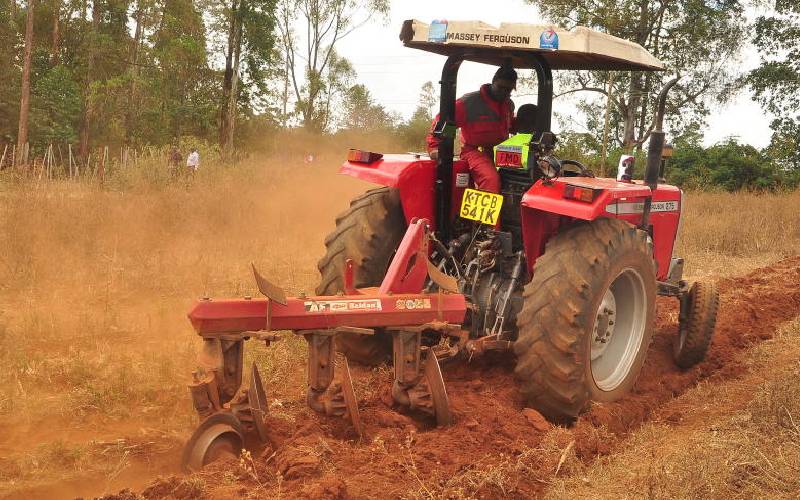 Last year saw farmers who have embraced mechanisation rewarded with good harvests. The good harvests have attracted younger farmers keen on using equipment to boost crop yields and profits.
Inevitably, they are price-conscious when purchasing such equipment. There are individuals and informal organisations offering what appear to be bargain buys.
In a significant number of cases, they are selling tractors and implements not suited to farming conditions in Kenya and in some cases are older than their apparent age.
Some tractors are made for the conditions in the country of manufacture and are not meant for export. These machines only have a short lifespan when used in Africa where there are harsh and unique conditions such as long and bumpy road trips with a heavy implement carried on the link arms.
Such tractors carry the branding of recognised makes but are not of the export quality required in Africa and are not covered by manufacturer's warranty, which protects the buyer from manufacturer defect.
Fergus Robley, the General Manager of FMD, says: "We are seeing an increase in the number of these tractors being sold due to their attractive initial price, and customers are promised that they are buying a genuine product! When the owners run into trouble, they reach out to the seller, only to be told there is no manufacturers warranty!"
He says as the sole agent for Massey Ferguson, they are not able to help the victims as those units are not approved for export into Kenya.
He says they have carried out several repairs to such units to help the customers get their tractors running again, "but in reality these units are not economically viable as the repair costs are prohibitively expensive".
He says sourcing spares for such machines is also challenging since some parts are unique to the country of manufacture.
He says it is better to buy a genuine new tractor from a franchise holder, which sells equipment well-suited for local conditions.
Take a quick survey and help us improve our website
Take a survey
"The first life cycle for a Massey Ferguson tractor is considered to fall around 11,000 tractor hours (plus) of work and this can be extended to several lifecycles beyond with overhauls. This is why an impressive number of older Massey Fergusons are still working in Kenya. As a result, tractors should have at least three lifecycles, to give the owner a good return on investment," he says.
He says high quality materials for manufacturing are used for Africa-approved models and this is proved by the one-year warranty period as the tractor has unlimited coverage for hours worked.