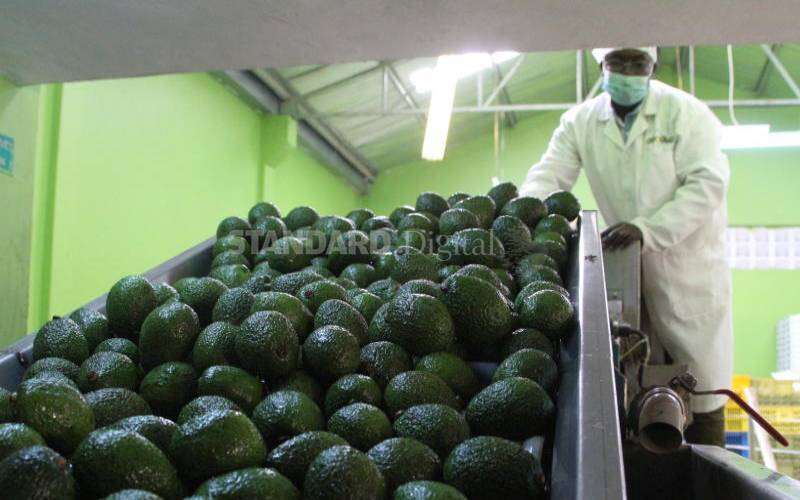 Having been an avocado farmer for more than 20 years, Steven Githongo, 73, can tell you the good, bad and the ugly of the trade.
"I know for sure that raw avocados do not fetch much. There is also the challenge like going bad before you find a buyer. That is why I diversified into making avocado oil for sale," he says.
Mr Githongo shares with The Smart Harvest and Technology some of the lessons he has learnt on production of avocado oil.
After doing research, last year, Githongo embarked on avocado oil production at his farm in Rongai, Nakuru County where he grows the fruit on large scale. He embraced value addition to reduce post harvest losses.
"Every season, I was harvesting plenty of fruits, just like other farmers in Rongai. We all took our produce to the market at the same time flooding it. We got low prices and many a times the produce got spoilt," he recalls. This is what jolted him to action. He noticed that when avocado flesh is mashed and sun-dried, it can last for at least five days.
Now he processes the avocado flesh to make oil.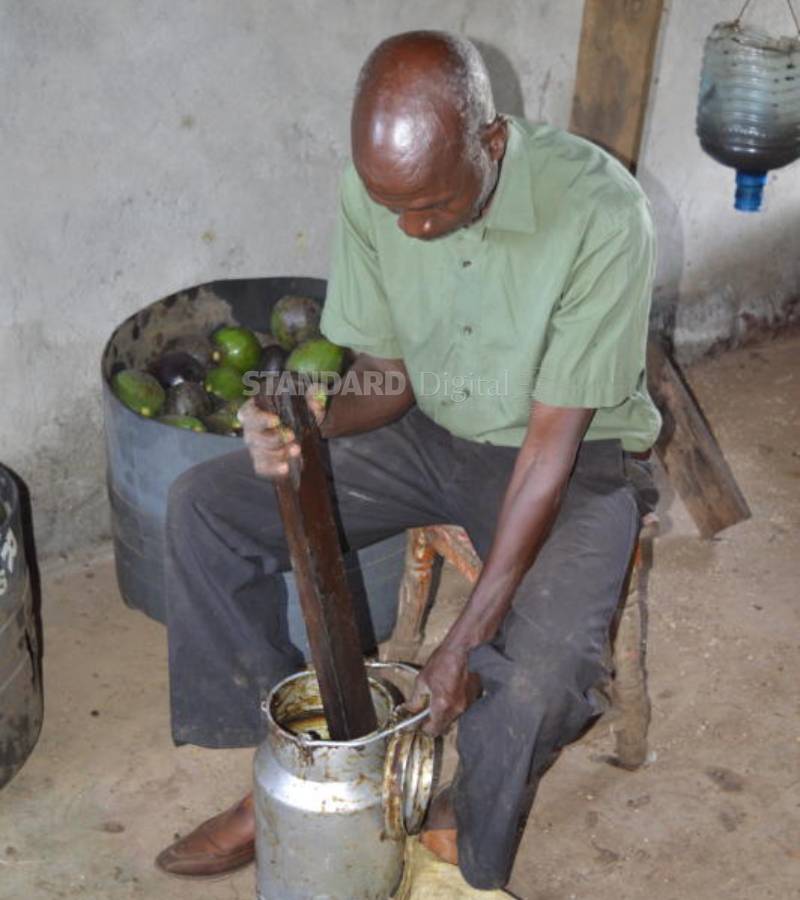 He peels the flesh and dries it. On the fifth day, the dry flesh is heated to 80 degrees using a multi-purpose miller machine that press against the flesh to produce oil.
Githongo invested in a miller that cost him about Sh500,000. Other than making oil, he also uses the miller to process avocado seeds and skin into animal feed supplements.
For oil making, he says it is a painstaking process that needs patience.
"I process three sacks of the raw avocado for half a day and I get three litres of oil," he says.
After extracting the crude oil, he filters it to get pure oil for cooking. He sometimes mixes the avocado oil with water to make medicines.
"The process is not only time consuming, but consumes a lot of diesel. I need labour and money to process the oil," he shares.
The machine also needs to be operated by an expert since to produce the oil, the miller must be adjusted perfectly.
"Since I do not have money to hire a professional, I do everything by myself. It gets overwhelming sometimes. I hope things will ease out soon," the farmer says.
He sells the oil at Sh3,000 per litre, Sh600 for 200ml, Sh300 for 100ml and Sh150 for 50ml.
He is still in the piloting stage and thus sells it locally to neighbours who either use it for cooking or medicinal purposes. He plans to approach Kenya Bureau of Standards next year to start commercial processing of avocado oil.
Githongo also plans to obtain a licence to sell cosmetics. "I know how important avocado oil is and I believe that with time, I will process as much as demanded in the market," he says.
Meanwhile, Githongo is aware that mashing and drying avocado flesh increases its life expectancy. He says a dried avocado flesh can be stored for more than three years without going bad. At the moment, he lacks a machine to mash the flesh, so he does it manually.