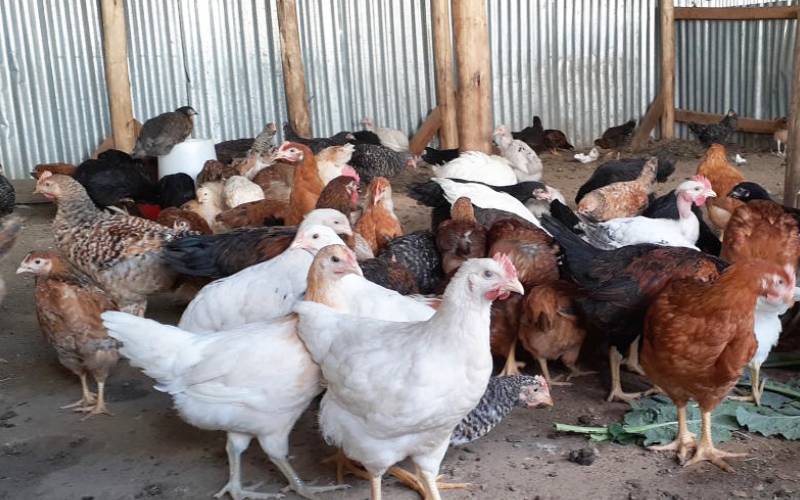 The Standard Media Group has initiated FarmKenya mandated to amplify various activities done by stakeholders in the agriculture sector through dedicated platforms like KTN Farmers TV, Smart Harvest and Technology Magazine, FarmKenya Digital platform (www.farmers.co.ke) and Maisha Kilimo radio show.
Survey done by researchers indicate that every Kenyan family keeps at least 12 chickens. Poultry rearing has been associated with traditional, cultural and social-economic factors for many communities in Kenya.
The industry has grown over time and developed very strong commercial models supported by robust research and strategic policies. Poultry industry has recoded 30% of total agriculture contribution on the GDP according to recent reports.
The industry has attracted various players across the value chain with the youth taking center stage. Unlike other agricultural industries in Kenya, poultry has a broad market base with diversified needs that various stakeholders including farmers, researchers, processors, input providers, government and non-governmental organizations need to consider for its sustainability in Kenya.
It is on this ground that we seek to highlight key achievements, opportunities, challenges and the prospect of poultry value chain in Kenya through a special edition of the Smart Harvest and Technology magazine in the Saturday Standard Newspaper as part of the monthly value chain series.
The 16-page special edition will be focusing exclusively on poultry value chain. The content will include farmers' success stories and challenges, research findings, impact features of local, regional and international organizations, informercials and advertorials on products and services offered by companies and various organizations operating within the value chain. To be featured in this edition, please contact Ronald Ayieta on 0726-374545 or [email protected] or Kennedy Ouma on 0717543604 or [email protected].
This will be the second edition that will be published on Saturday 28th November 2020 on Smart Harvest and Technology magazine circulated by the Saturday Standard newspaper.
More than 100 poultry farmer-groups will also be supplied with this special edition at discounted as part of the Standard Groups' Farmers Empowerment programme, with the main areas of focus including different poultry breeds and how to keep them, poultry diseases and various treatments, the business of ornamental birds in Kenya, impact initiatives on poultry value chain in Kenya as well as research and development on poultry. Farmer-groups and organizations working with farmers can pre-order copies of this edition by 24th November 2020 at all Standard Group bureaus nationally. For details, please contact Agnes Nyambare through 0719012730 or [email protected]
Being one of the highest contributors to the agriculture sector, the industry is still facing numerous challenges. The most affected stakeholders are farmers who are surviving poultry diseases, inadequate technical know-how, poor market linkages and insufficient extension services.
Standard Media Group through FarmKenya together with Kenya Agriculture and Livestock Research Organization (KALRO) will host a three-day training and farm tour for farmers in the poultry business from 25th to 27th November 2020 at KALRO HQ in Nairobi. The training will be facilitated by experts from KALRO and other partners within the value chain. Please contact Victor Njeri through [email protected] or 0722540893 to register for the training and farm tour.