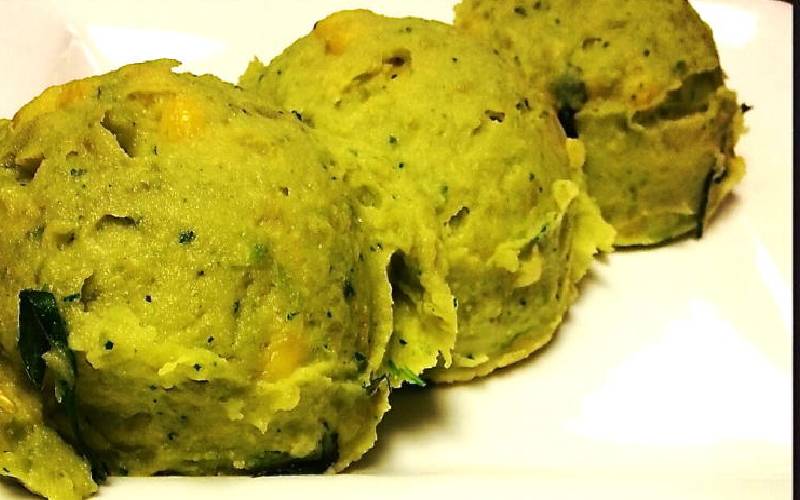 I miss mukimo.
Food is one of the major identity markers of culture. Potatoes better known as waru to the Agikuyu, is like fish to the Luo, tea and ugali to the Abaluhya, mursik to the Kalenjin communities, muthokoi to the Akamba, matoke to the Abagusii, meat to the Maasai, pilau to Coastarians. The list goes on.
Potatoes, especially Irish potatoes are a major food and cash crop in the Kenyan highlands, widely grown by small-scale farmers. The Mt Kenya region (majorly the Kikuyu community) is popularly known for its love for potatoes. Nearly 95 per cent of residents grow potatoes.
The average household farm sizes are less than 2.4 hectares and majority of farmers allocate more than 25 per cent of their farms to potatoes, according to a survey conducted by ResearchGate. The main varieties of potatoes grown are: Cangi, Nyayo, Kihoro, Kamande, Tigoni, Maitho, Thima thuti, Red Robin among others.
Indeed, potatoes are a delicacy that is enjoyed by both the young and the old. Not a day can pass without potatoes in any of our meals. The potatoes can be prepared in many ways such as roasting, boiling, frying as in chips and mashing.
Art of cooking
The love for this food crop is cultivated into the hearts of the people from a very tender age. This starts at weaning where a special meal known as kimito (mashed plain potato) is specially prepared and fed to a six-month-old infant. Kimitu is also a beloved meal for the elderly and most importantly the toothless members of the community.
Mituru is a simple meal that is prepared by peeling the potatoes, washing them and boiling them whole in plain water. Salt is added to flavour. This is a quick lunch time meal. It is also common with the needy members of the community who cannot afford cooking oil, onions and tomatoes.
Roasting of potatoes is not very common these days. Potatoes were roasted the way nyama choma is done. This was a favourite of the elderly members of the community. The potatoes could also be covered with hot ash in the fireplace.
These potatoes were known as waru cia hihio which can be translated as roasted potatoes. If the fire was too much and the potatoes acquired a dark skin, a knife was used to scratch it off. It was considered rude for the woman of the house to use any of the three stones around the fireplace for scratching potatoes — and by extension roasted maize — that were to be eaten by her husband.
The potatoes can also be chopped into small pieces and prepared by wet frying as kitoweo with addition of vegetables either sukuma wiki, cabbages or spinach. Carrots come in handy to improve the flavour.
More often than not, sufficient water is added to make a delicious soup. The accompaniments for this meal are either, rice, chapati or ugali. That sounds strange to some people. These days, photos of potatoes dipped in soup are common on social media.
Another delicacy that is a favourite with the Kikuyu community is mukimo. An event involving the elderly members of this community is not complete without this ancient meal. The meal is a mash of boiled whole potatoes, beans and maize (could be soft or hard) what is popularly known as githeri and special vegetables known as kahurura. Mabaki leaves or pumpkin leaves can also be used as alternative vegetables.
These leaves give mukimo its identifying green colour. Githeri is prepared separately by boiling maize and beans together and added to waru when ready. A ratio of 3:1 for beans to maize is considered ideal. Once all these have boiled, the chef gets rid of the excess water.
The amount of water remaining determines the consistency of the mukimo, whether soft or hard. Only the large sized potatoes are picked for peeling. This is because lots of waru are used and one would take long to peel small sized potatoes.
Preparing mukimo is not for the faint hearted. It requires skill in mashing as the chef rotates the sufuria making sure that all the potatoes are mashed. When preparing food for many people in events, potato-mashing is a scene to behold. It is a labour-intensive activity.
Every village has experts who prepare this great meal and they get paid to do that at private events. Mukimo with partially mashed potatoes is always considered low quality and is shunned by men.
To make the delicacy better, chopped onions are deep fried. The simmering cooking oil with onion is then added to mukimo and mashed again. The meal can be served with beef stew, peas stew as well as kachumbari (a mixture of well sliced tomatoes, bulb onions, grated carrots and chopped coriander).
A plate of such a meal can cost about Sh1,500 in a medium class restaurant in Nairobi. In such hotels, the word kienyeji is synonymous to mukimo.
In the ancient days, mukimo used to be prepared in clay pots and served in bowls as itaha.
Chips are popular among the young people. It is prepared using well sliced potatoes and deep friend. Kachumbari, sodas or juices are ideal accompaniments.
Whole potatoes, bananas and full leaves of spinach or young cabbages are also savour delicacies prepared as a variant of wet fry using beef, chicken or mutton in many nyama choma joints.
The speed at which native Kikuyu peels potatoes is terrific. That is why potatoes are a key ingredient in most of our meals.
Globally, the love for mukimo has spread beyond Kenya. Kikuyu women living in Europe have mukimo as a key item in menus in their hotels which serve fellow Africans and interested Europeans.
-The writer is resident vet, FarmKenya