Avocado still the fruit to bet on, farmers assured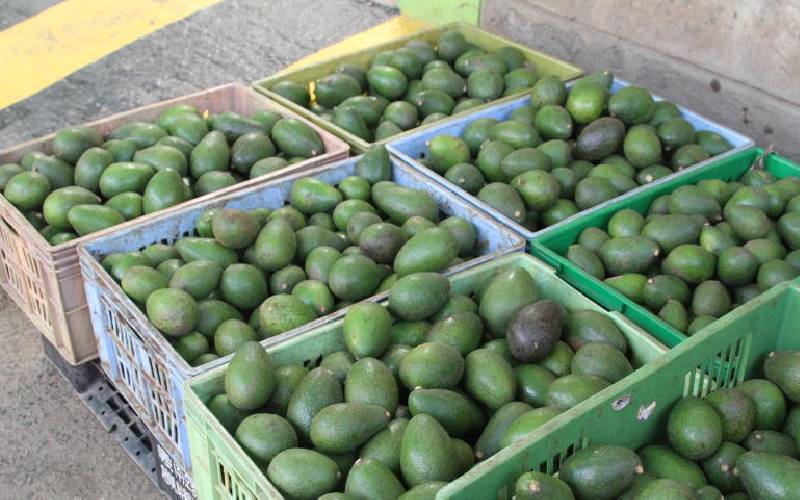 Avocado is sweet: not just to the palate but on farmers' pockets too. Most farmers have nothing but praise for the returns from farming the fruit.
However, the recent kerfuffle over human rights violations at Kakuzi, Kenya's largest exporter of avocados by turnover and volumes, has threatened income for farmers who supply the company with the fruit.
"I am praying that the issue will be resolved soon so that I can continue supplying my produce to Kakuzi," said Jackson Mwangi, an avocado farmer.
Things were set in motion after a British law firm, Leigh Day, filed a lawsuit against Camellia – the company with 50.7 per cent shareholding in Kakuzi – over alleged human rights abuses (79 claims) in the United Kingdom (UK).
The killing of a young man, rape against 10 women, and attacks on villagers using paths cutting through Kakuzi's land, are just a few of the allegations.
Tesco, one of UK's largest retail stores, responded to the suit by suspending avocados supplied by Kakuzi from its shelves until the matter is solved.
As expected, this resulted in a crisis that has seen Kakuzi respond by denying the allegations, and calling for investigations.
The issue has cast spotlight on avocado farming in Kenya with many worried that more Kakuzi clients will follow in Tesco's reaction and thaw avocado incomes.
No cause for alarm
Speaking to Smart Harvest and Technology on phone, Dr Simon Kibet, the acting Managing Director at Kenya Plant Health Inspectorate Service (Kephis), said the export market for avocados is still large and farmers need not to worry.
"We export avocados to many destinations. The UK is just one," he said.
The Horticultural Crops Directorate (HCD) Head of Directorate, Benjamin Tito, says the local market for avocados is also big "as Kenyans have embraced eating of avocados due to their health benefits."
He adds: "The demand for avocado is high with exporters scrambling for what we produce. From HCD's point of view the supply as at now is still low compared to the demand."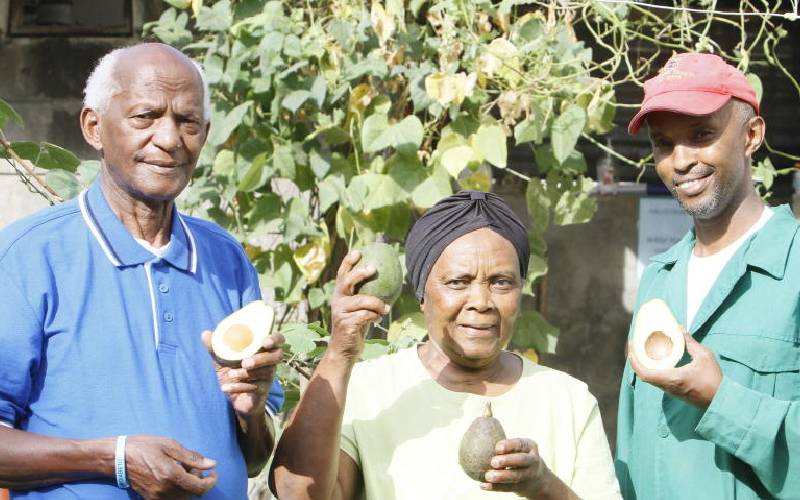 In 2019, Kenya exported 60,000 tonnes of avocados. That year, Holland led other importers by taking in 13,306 tonnes of fruit.
The other significant markets for the fruits were France (8,793 tonnes), UAE (7,190 tonnes), Saudi Arabia (5,127 tonnes), UK (3,704 tonnes) and Russia (3,041 tonnes).
At the Ninth World Avocado Congress, held in Medelin, Colombia, in September 2019, Kenya was ranked seventh among leading avocado exporters in the world.
The country also emerged as the third fastest growing exporters of avocado in the globe.
"We have a high quality product," said Ernest Muthomi, CEO of Avocado Society of Kenya. "That is why we are the leading avocado exporter in the continent."
Hosea Machuki, CEO of Fresh Produce Exporters Association of Kenya (FPEAK), says avocado farmers in Kenya should not be worried.
"The market is very big and our avocado is unique in taste. Apart from being used as food avocado is also used to produce oil and cosmetic products," Machuki says.
China also opened its market for avocados from Kenya in April 2019. However, Machuki says, "Kenya has not been able to exploit this market due to very stringent market requirements set by the Chinese government."
If the requirements are relaxed and Kenyan exporters are able to sell to China, Machuki says, the market would be a huge one to satisfy.
According to Machuki, consumption of avocado in China is high per capita. Indeed, with a population of 1.4 billion people, the Chinese market is a bottomless plate for guacamole.
Farmers like Mwangi are reaping big from farming avocados for the last ten years.
"To date, I have no single regret: In fact, growing avocados has been the most successful farming investment I have ever made," Mwangi says.
Today, on the entire 6 acres of land he owns in Makuyu, Murang'a, Mwangi has planted avocados.
"It is a decision that I made in 2007 following advice from a white man who told me to plant Hass avocados.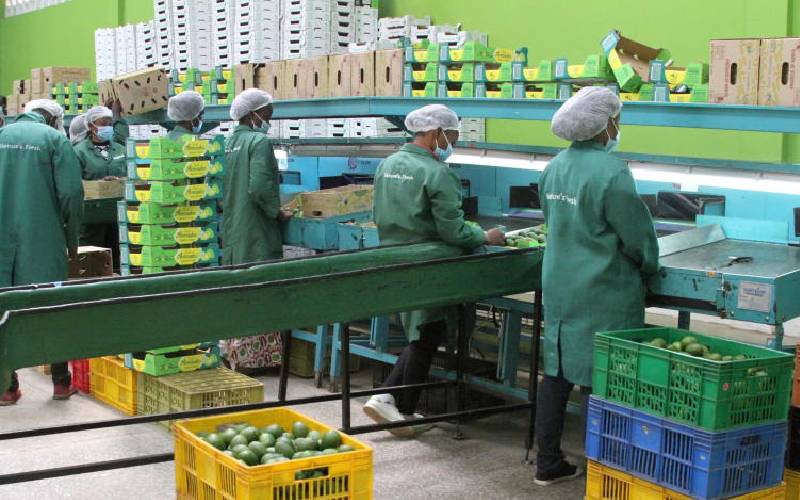 The secret
"I was cautious initially. I started with a few trees. When they started producing fruit, I began supplying to Kakuzi and realised it was highly profitable.
"I kept planting more trees until the whole plot of land was covered with avocado trees," he says.
The secret to avocado's high profitability, says Augustino Njoroge, another avocado farmer who farms in Gatundu South, is the crop's low cost of production.
"Avocado trees are not demanding. A farmer only has to prune every few years and let the tree grow and produce fruits," Njoroge says.
Njoroge is the manager overseeing farming on his parent's 18 acres – whose primary crop is actually tea.
"We planted the avocado trees to supplement income," he says. "But avocado have earned us much higher profits than the tea."
Tea – like most traditional cash crops – require lots of work ranging from weeding, pest control, fertilisers application, pruning, and tedious harvesting.
For avocados, he says, as long as the seedling is planted in the right depth and given a good boost of manure at the start, the farmer does not need to do much: "Just harvesting every year round."
Njoroge has over 300 trees (as a second crop) on the tea farm. Every year, he says, he produces an average 1,000 tonnes of avocado fruit.
Like Mwangi, he too sells his produce to an exporter, "who buys at approximately Sh25 per kg." Do the math: how much is that?
Growing healthy avocado
Avocado was first grown in Mexico around 10,000 BC.
Kelvin Muthee, a horticulture agronomist at Kenya Agricultural and Livestock Research Organisation in Thika, says the fruit does well in temperatures ranging between 16°C to 24°C.
"It also requires average rainfall of about 1600mm per annum. During drought, or in dry areas, an avocado tree needs about 40 litre of water per week," Muthee says.
There are hundreds of avocado varieties in the world. However, Muthee says, the most marketable all over the world are two: Hass and Fuerte – "in that order," he adds.
Avocado trees, he says, should be spaced 8 meters by 6 meters for best results. The seedling should be planted in a hole measuring 2 feet by 2 feet.
"Once the seedling becomes established the avocado tree can last forever as long as it is pruned every few years, watered and given some manure and fertiliser," he says.
"As a crop it is not too demanding," he adds.
Want to get latest farming tips and videos?
Join Us