Urgent action needed to avert food crisis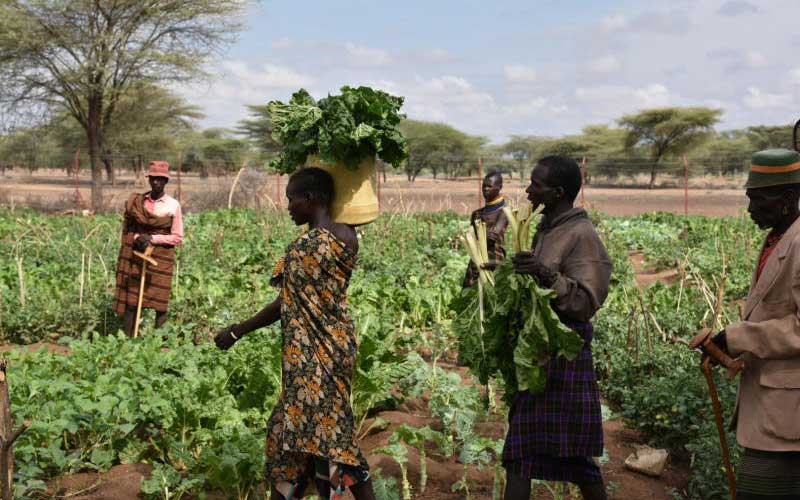 Amid the coronavirus pandemic, the government is focused on containing the health threat. While we reckon with the virus, an equally dangerous plague looms: crop-decimating locust swarms in the Horn of Africa, now spread over 24 counties in Kenya, threaten our precarious food security situation.
The Food and Agriculture Organisation (FAO) reports that the situation remains extremely worrying, with widespread breeding reported in Western Kenya – in addition to the initial northern and central counties. Hopper bands are maturing into first-generation swarms, representing an unprecedented threat to food security and livelihoods at the beginning of the upcoming cropping season.
As of February, government estimated that the locusts had destroyed some 500,000 hectares of vegetation in seven counties. While this data has not been officially updated, this number has significantly risen. In Western, One Acre Fund is collecting data directly from 450,000 farmers on locust sightings. Already, 4,077 farmers have reported locusts in their fields, with 95 per cent reporting adult swarms and 5 per cent reporting hoppers.
Even before the current invasion, approximately 20 million were food insecure. In January, the UN appealed for Sh7.8 billion to tackle the crisis. That figure has now risen to Sh14.2 billion. The World Food Programme projects it would cost 15 times more to counter the impact of locusts on food security alone if the infestation is not contained now.
Eye on the ball
In tandem with ongoing efforts by the United Nations to address the infestation, public and private sector stakeholders must rally locally to counter and eliminate the locust swarms in the country. This, of necessity, includes gathering and sharing data, purchasing and distributing pesticides, as well as training farmers to use them, and providing planting inputs in time to enable farmers replenish lost crop where possible, or to plant in time for the upcoming season.
Global focus on coronavirus has complicated and in some cases halted the supply chains owing to travel restrictions – which means pesticides do not reach where they are needed. The situation is especially precarious for smallholder farmers. As much as possible, government agencies and their partners – which have the capacity to quickly ramp up mobilisation and delivery – must work to conduct aerial spraying to eliminate adult swarms, and to supplement efforts by farmers to deal with hoppers.
Success in this endeavour depends on getting key logistical tasks right across the entire support and response framework. Critical functions, which include hiring, training and deploying staff to affected rural areas to carry out spraying, must be planned for and executed carefully and deliberately.
What is happening on the ground?
Take a quick survey and help us improve our website
Take a survey
Since February, One Acre Fund has been working to implement interventions aimed at fighting off the locusts. Using its network of field officers, One Acre Fund is advising farmers on how to contain the locusts (providing pesticides, training and spraying) and how to grow healthy crops. Organisations like ours, with existing relationships with large groups of farmers, can collaborate with local and national government agencies to support locust response campaigns.
At the same time, we must face the reality that many farmers' crops could be lost. In our view, part of the money raised to deal with the locust menace should be directed towards purchasing and distributing seed for potential replanting. Already existing relationships between farmers and support organisations can be leveraged to coordinate government's efforts, as well as train workers and disseminate information necessary to contain the infestation and plan for restoration efforts.
What can government do?
As a matter of urgency, government must avail pesticides to farmers to facilitate own spraying. Currently, there are supplies of pesticides in China and Australia that can combat desert locusts, but global supply chains are severely interrupted by the global response to coronavirus, and many shipping companies have slowed down operations. Public and private sector players must ensure that these pesticides reach Kenyan ports, while respecting and passing all appropriate screenings.
Farmers need to be trained to effectively combat locust swarms, including how to spray, how to keep safe during spraying and how to handle the fields after they've been sprayed (especially if the government has sprayed on their behalf).
The function of addressing, maintaining and ensuring food security belongs to government. Even when the actors who make it possible are farmers, the space, regime and policies that make it possible can only be facilitated by government.
For starters, government has access to weather monitoring systems that allow prediction of pest migration or infestation patterns, as well as other shocks. In all cases, it must sound the alarm quickly so that actors in all sectors can get to work on mitigation effects.
[The writer is Global Director, Government Relations, One Acre Fund.]