Milk coolers quench thirst of producers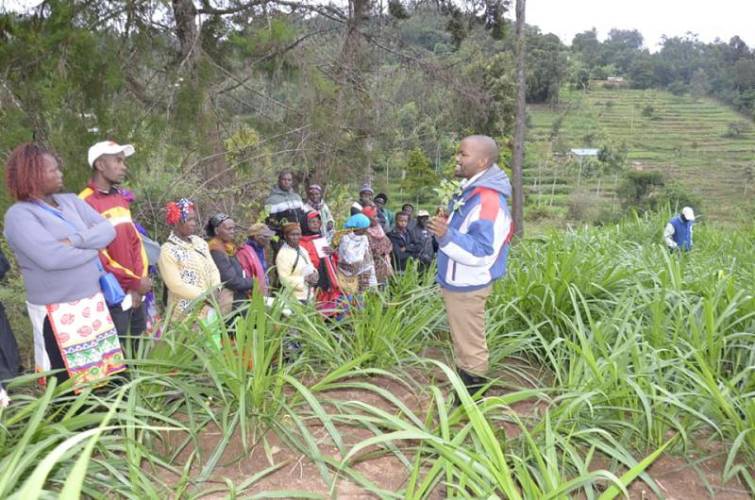 As the rays of the sun hit the villages in Sotik, Bomet County, Alice Chebet walks to her cow shed to begin her milking routine, assisted by her two farm hands. Her lush green fodder plot sits conspicuously at the end of the farm, bordering the Kipsonoi River, a tributary of the Sondu Miriu. On this day, she is assured of one thing: Her herd of six dairy animals have plenty to feed on, after she adopted sustainable animal feed practices acquired from training by Brookside Dairy.
The processor has established a raw milk collection and cooling centre at Kaplong, near Sotik town, just 50 metres from her farm, and in it she saw an opportunity to maximise income by delivering more than the 15 litres she used to supply to the processor three years ago. Today, Chebet delivers 50 litres to the Brookside Sotik cooling plant, thanks to her investment in fodder crop establishment.
"Previously, I would encounter the challenge of reduced production during dry weather, occasioned by depressed forage cover. The commercial feeds I bought from the shops appeared to be of inferior quality, and would not help in having my animals sustain milk production," Chebet says.
Brookside Dairy has been training farmers in South Rift on ways of addressing seasonality in milk production through adoption of climate-smart practices that guarantee milk production across all seasons. The firm is also keen to have its farmers adopt water harvesting in their smallholder farms.
The processor's director of milk procurement and manufacturing John Gethi said skills in animal feed preparation and conservation are important for farmers as part of efforts to ensure not only sustainable milk production but work towards poverty alleviation.
"The farm must be treated as a business where optimisation of returns is key to the success of the enterprise. This explains why farmers are also empowered in record keeping skills, financial solutions and herd health management during our training courses," Gethi said.
"Our focus on smallholder dairy farmers is based on the need to attain sustainability. We want to build capacity in the smallholder farmer to produce milk throughout all seasons and significantly reduce dependence on rain-fed dairy production," Gethi said.
It is estimated that more than a million smallholder farmers are engaged in milk production, accounting for nearly half of the nearly 5 billion litres of milk produced annually, with the rest coming from farmers' groups like co-operative societies.