Why egg prices are dropping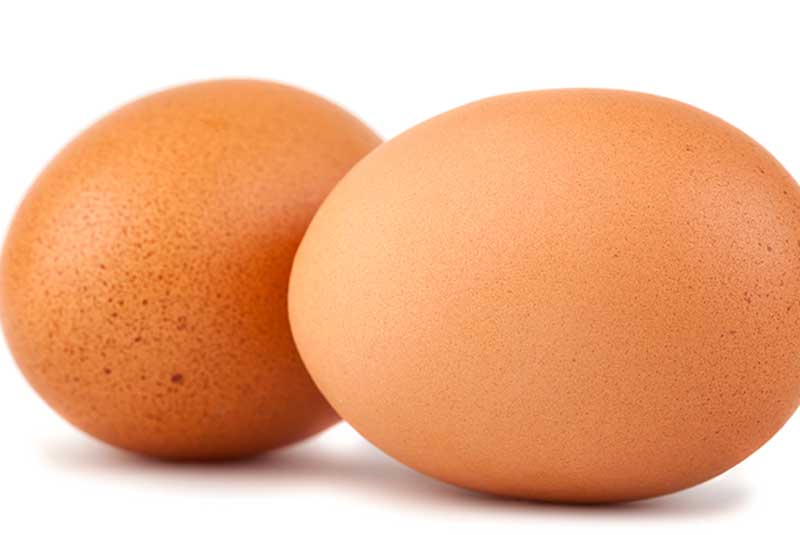 In the past, Ms Rahab Nduru, a poultry farmer from Gitaru, hardly found any trouble securing a market for her eggs.
The bulk of her produce was booked in advance and any excess would be snapped before she would leave the farm gate. Her only worry was how to keep her chicken free from disease and sourcing feeds.
But something unprecedented happened last week. First, her regular buyer said he would not be taking his usual quantities due to capacity constraints. This left her with a surplus of about 90 trays this week.
Her troubles started when she arrived at the market to find a buyer for the surplus. As had been the tradition, she expected her delivery to be bought within no time. But something appears to have drastically changed since the last time she was at there.
Harsh turn for the worse
"I am stuck at the market with my 90 trays since 5am for the second day," Ms Nduru lamented to a group of digital farmers.
"Poultry farming has taken a harsh turn for the worst. Initially we had someone pick eggs from our homes on a weekly basis; it was smooth and fun. Today, we have no market for the eggs and our initial buyer says he is no longer in a position to purchase for the past few weeks. I have had to take the eggs to the market and it is still not any easier," says Ms Nduru.
Ms Nduru's joins a growing list of frustrated farmers who have seen their fortunes dwindle in the past few weeks, blamed on excessive imports that are causing an artificial egg glut in the country.
"I quit the business, especially when Ugandan eggs started flooding. Do you get anything when you sell at that price?" another farmer, Ms Beatrice Kirui quipped, empathising with her predicament.
Huge opportunities
But another farmer thinks otherwise. Ms Abby Ibra says there is a huge opportunity and Kenyan farmers must stop blaming those from neighbouring markets for their predicament and instead find better ways of dealing with the issue to remain competitive.
"The harsh truth is that we have to change the feeding strategy, so we must stop condemning Ugandans who are using a different strategy but get higher returns with the prices that you call 'low'. Let us change traditional poultry farming to smart poultry farming," she asays.
Besides, the start of the common market protocol means free trade in the region is no longer negotiable.
A Smart Harvest check at Wangige Market, one of the biggest egg markets in the country, revealed that egg prices have gone down by nearly 25 per cent this year.
Traders at the open-air market however denied claims that there was an increase in the quantity of imported eggs.
Prices fluctuate throughout the day but generally, whereas a tray of large eggs was in January going for Sh315, on Monday one tray of large eggs was going for Sh240.
Small and medium eggs were going for even less, with eggs laid by layers which are just starting and are therefore small going for Sh180 and medium eggs going for Sh210.
Mrs Grace Njonjo, a business woman at the market, says the claim that eggs are being imported from Uganda to undermine local prices was far from the truth, since most of the produce at the market is sourced from local farmers.
"Most of the eggs come from the farms around here, in Kiambu and Kiambaa. I think the imported eggs go straight to Nairobi or to counties near Uganda," she says.
But traders acknowledged that there has been an increase in supply, which has contributed to the falling prices of eggs.
They also blame the depressed economy, saying egg consumers are now buying smaller quantities. The busiest days for the Wangige market are market days which fall on Mondays and Thursdays, with the action shifting to the Gitaru sub-branch on Wednesdays and Saturdays.
The market opens before 6am in the morning and closes late in the evening after millions of shillings worth having been transacted.
Good and bad days
Farmers arrive hourly, some with vehicles full of eggs.
"People come from as far as Nakuru, Narok, Kawangware, Nairobi and Thika. If they have a depot, they buy eggs here and then go resell at their depot," he says.
Waihiga Mwaura, an entrepreneur who was involved with a community-based association, Wakulima Bora, says many of the farmers sell eggs in groups, which works out better in terms of sales as people trust groups more than individuals.
"It is easier to sell eggs to supermarkets such as Naivas and get deals with businesses that need eggs in bulk. All the farmers I have worked with sell eggs from own farms," he says.