Fowl typhoid: Why you must give birds a jab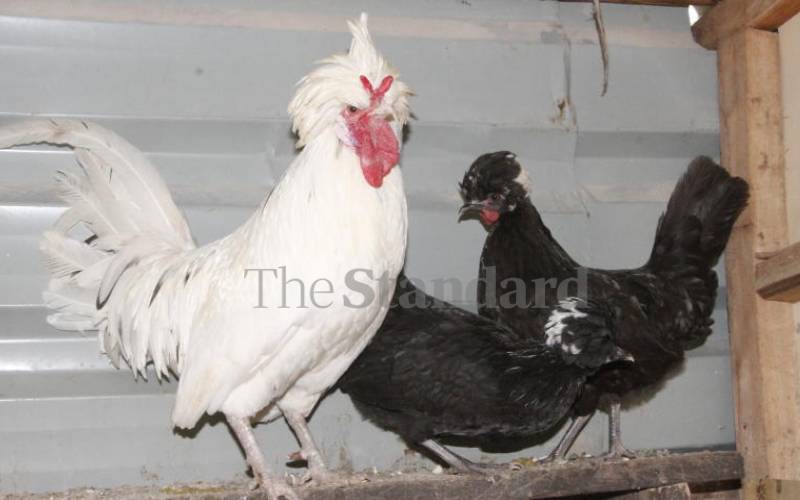 Dear Dr Messo
I have been vaccinating my birds against fowl typhoid for a while now. It is too expensive and labour intensive. I want to reduce costs and stay afloat in my egg business. We are facing hard times as egg producers.
[Concerned egg farmer]
Dear Farmer, I understand the pressure all layer egg farmers are experiencing at this time of low prices and high feed costs. However, cutting down on vaccination programme is an activity in futility. It is like saying, comprehensive insurance for my car is high, let me not renew it for the next year and take a chance that there will be no accident. I will discuss what Fowl typhoid disease is then you can make that decision on whether to vaccinate or not.
Disease introduction
This is a bacterial disease of land fowls or galliform birds that do not fly. They include turkey, chicken and quails. The disease is caused by Salmonella gallinarum and affects adult birds. If not treated early, it can lead up to 60 per cent mortality in a flock. Salmonella organisms can persist in feacal material from infected bird for not less than 30 days. It can be picked by rodents, dogs, wild birds, flies, insects, boot contamination into a clean flock where the organisms are swallowed into the gut. The organisms grow in the caeca and can reach a population of 10 billion colony forming units in the hind gut. Because chickens are coprophagic, (they eat their own feaces), the spread in a population is fast.
Signs of infection
The first sign is loss of appetite and failure to eat normal feed ratio. If the birds are in lay, there will be a drastic drop in egg production. The birds appear depressed with ruffled feathers and with closed eyes. There is accompanied by rapid breathing and a notable watery to mucoid yellow diarrhoea. Mortality will reach 60 per cent in untreated flock. When it hits, alert your veterinarian for post-mortem analysis.
Treatment
There are antibiotics that can be used to reduce mortality however, there is no antimicrobial that can eliminate this condition in your flocks once infected. The treated flocks become carriers for life and become the next source of infection to any new flock.
Vaccination and Bio-security control
Vaccination is the better option of controlling this disease. Administer 2 vaccinations, at 6 weeks and again at 18 weeks before point of lay. Keep your farm neat and clean all the time and practice good husbandry. Only allow essential persons into the flock houses as it occurs during vaccinations and weighing when you need additional help. All authorized visitors must change into or wear protective clothes. Hands must be washed and sanitised. Eliminate any rodents as they carry many diseases. All feed spills and/or damaged equipment must be repaired and cleaned up to prevent attracting wild birds and rodents. A one-metre barrier around each house free of grass (preferably some concrete "apron") must be maintained to prevent rodents from entering poultry houses. The farm needs to have a foot bath using a broad-spectrum disinfectant at each entrance.
[Dr Watson Messo Odwako [email protected]]
Want to get latest farming tips and videos?
Join Us