Urban planning must include agri-food systems - FAO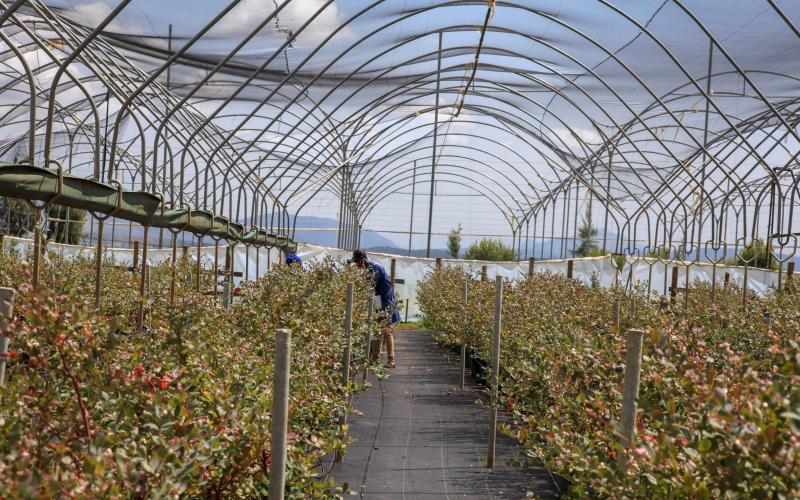 By 2050, almost 70 per cent of the world's population will be living in cities.
According to the Food and Agriculture Organisation, about 70 per cent, a figure steadily rising, of all food supplies are consumed by urban dwellers.
Many urban and peri-urban communities are exposed to food and nutrition insecurity and at the same time suffer from diet-related non-communicable diseases.
FAO says expanding cities encroach on natural habitats and account for about 70 per cent of global energy-related greenhouse gas emissions.
Kenya is the lead exporter of roses to the European Union (EU) with a market share of about 38 per cent from the floriculture being practised in greenhouses.
Due to the unpredictable weather changes and adverse weather conditions which are usually unfavourable to most crops, farmers have been forced venture into greenhouse farming.
Sustainable urban food systems and more green spaces, including urban and peri-urban agriculture and forests, are essential for cities, rendering them more resilient in dealing with the impacts of climate change, FAO adds.
FAO director general Qu Dongyu on Thursday urged local governments to make agri-food systems and green spaces part of their plans to make cities more sustainable.
He said these will also create jobs and promote youth engagement built on a "green industry".
The Ministry of Agriculture and county governments in July last year announced they will mobilise about Sh22 billion to implement a strategy aimed at making farming attractive to young people.
As part of the government's goal of addressing youth unemployment, the Kenya Youth Agribusiness Strategy will offer various interventions including mentorship programmes, training and credit facilities to stimulate young Kenyans' interest in agriculture.
Speaking at the opening of the 2020 World Council of the United Cities and Local Governments (UCLG), hosted virtually by the city of Guangzhou, in China, and the Chinese People's Association for Friendship with Foreign Countries, Qu highlighted the importance of addressing the Covid-19 pandemic from a long-term perspective.
"In times of emergency, it is easy to fall into the trap of focusing only on addressing the most urgent needs. We need to adapt quickly and face the pandemic in a more holistic way," he said.
The FAO chief said the pandemic has hit densely populated urban areas "particularly hard", and stressed the importance of leveraging the potential of local and municipal governments to mitigate the impacts of the pandemic.
According to the budget estimates for the 2020-21 financial year, the agricultural sector has been allocated Sh48.7 billion.
Treasury Cabinet Secretary Ukur Yatani at the time also said the government has increased allocations to cushion small-scale farmers and horticulture exporters from climate shocks and the effects of the global coronavirus pandemic.
But analysts say these allocations fall short of meeting the resources required to deliver food security targets nationwide, create jobs and save millions currently facing hunger.
A recent FAO survey on urban food systems and Covid-19, with responses from 77 countries, showed that local governments played an important role in reducing the pandemic's impacts on the functioning of food systems, and health and food security of people.
For example, many cities had adopted measures such as monitoring of food markets, and improving access to food for the most vulnerable through e-commerce or temporary food hubs.
A report by global consultancy McKinsey Group showed how the informal nature of Kenya's local agricultural value chains have helped the market adapt to the disruption from coronavirus, keeping prices steady.
Want to get latest farming tips and videos?
Join Us