Study: Increased temperatures threatening food security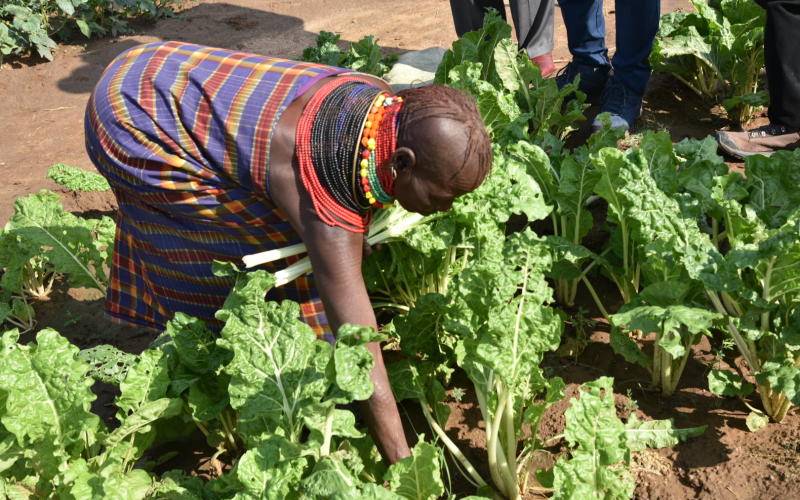 Increasing temperatures, changing rainfall and extreme weather are threatening food and water security, a new study has shown.
The State of the Climate in Africa 2019 report released this week has highlighted lessons for climate action in Africa and identified pathways for addressing critical gaps and challenges.
The climate report is a multi-agency publication coordinated by the World Meteorological Organization (WMO).
The report quoted Secretary-General Petteri Taalas saying climate change is having a growing impact on the African continent, hitting the most vulnerable hardest, and contributing to food insecurity, population displacement and stress on water resources.
"In recent months we have seen devastating floods, an invasion of desert locusts and now face the looming spectre of drought because of a La Niña event. The human and economic toll has been aggravated by the Covid-19 pandemic."
Last year was among the three warmest years on record for the continent, the report stated.
According to the International Monetary Fund, adverse consequences of climate change are concentrated in regions with relatively hot climates.
African temperatures in recent decades have been warming at a rate comparable to that of most other continents, and thus somewhat faster than global mean surface temperature.
According to the Food and Agriculture Organisation, in drought-prone sub-Saharan African countries, the number of undernourished people has increased by 45.6% since 2012.
Key risks to agriculture include reduced crop productivity associated with heat and drought stress and increased pest damage.
Millet and sorghum have been found to be the most promising crops, with a yield loss by 2050 of just 5% and 8%, respectively.
The report also quoted H.E. Vera Songwe, Under-Secretary-General and Executive Secretary of the United Nations Economic Commission for Africa, who stated that "The limited uptake and use of climate information services in development planning and practice in Africa is due in part to the paucity of reliable and timely climate information. This report, focusing on Africa, will go a long way towards addressing this gap."
Women constitute a large percentage of the world's poor, and about half of the women in the world are active in agriculture – in developing countries.
Reducing poverty by means of growth in Africa's agricultural sector is therefore of particular benefit to women, the report noted.
But Qu Dongyu, Director-General of the Food and Agricultural Organisation of the United Nations, says in today's world of blurring borders, development knows no boundaries. By 2050, estimates show there will be 10 billion people living on a planet increasingly grappling with urbanisation, weakening food systems, and dwindling of resources accelerated by climate change.
"The recent rise in hunger, which reverses gains of many years of efforts, sees the impacts of climate volatility, including droughts and floods, as a key driver," he says.
FAO estimates that USD 140 billion additional annual investments in agriculture are needed to eradicate hunger and poverty by 2030 globally, and the bulk of these investments should target sub-Saharan Africa.
Dongyu adds that in terms of addressing the conflicts and instability, FAO sees that solutions can be addressed in political fora. Partners need to step up action to promote food security and tackle poverty.
"The youth can also leverage on technologies. Information and communication technology (ICT) help to connect small farmers to markets, reduce transaction costs, and mitigate risks while electronic-commerce promote a robust market environment."
Want to get latest farming tips and videos?
Join Us