Women as frontline agents in climate action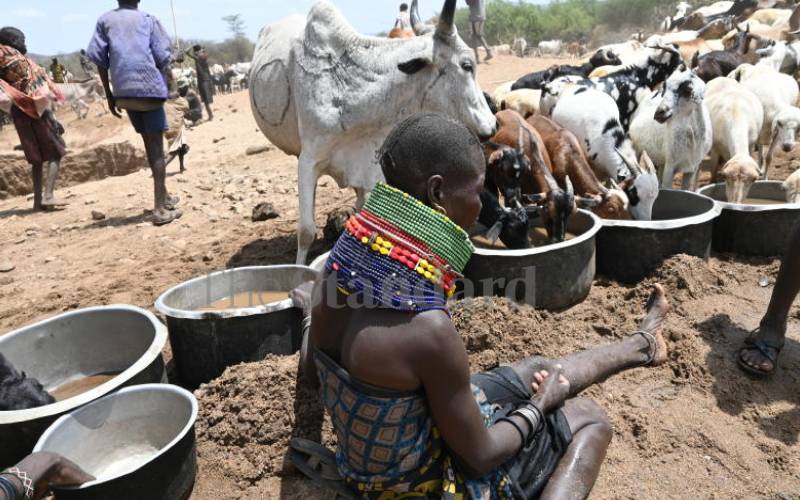 Why is there a lot of focus on women and climate change? That is a fundamental question I will strive to address. Well, according to the United Nations women are more vulnerable than men to the impacts of climate change, mainly because they represent the majority of the world's poor. Statistics show that 70 per cent of the world's poor are women.
Additionally, Intergovernmental Panel on Climate Change (IPCC) says women are more vulnerable to climate change because they are proportionally more dependent on threatened natural resources like land and water.
Another reason why focus is on women is that they are often responsible for gathering and producing food, collecting water and sourcing fuel for heating and cooking. Sadly, with climate change, these tasks are becoming more strenous.
Another area of concern is seen in the different roles, responsibilities, decision making, access to land and natural resources, opportunities and needs between the two genders.
Globally, the United Nations shows that women have less access than men to resources such as land, credit, agricultural inputs, decision-making structures, technology, training and extension services. The United Nations Framework Convention on Climate Change (UNFCCC) (an international environmental treaty against climate change, negotiated and signed by 154 states) adds that women's unequal participation in decision-making processes and labour markets compound inequalities and often prevent women from fully contributing to climate-related planning, policy-making and implementation.
Despite the odds women face, still they rise. Numerous studies show that despite women being disproportionately affected by climate change, they play a crucial role in climate change adaptation and mitigation. Women have the knowledge and capacity to come up with practical solutions.
Why invest in women?
Women Deliver, an advocacy group says though women bear the brunt of climate change, they are the world's best bet in the fight for a clean, healthy, and sustainable planet.
UNFCCC says women can and do play a critical role in response to climate change due to their local knowledge of and leadership in sustainable resource management at the household and community level.
Women Deliver says investing in girls and women creates a ripple effect that yields multiple benefits, not only for individual women, but also for families, communities, and countries. It has been shown that countries with higher female parliamentary representation are more prone to ratify international environmental treaties. There is evidence around how women's innovations and expertise have transformed lives and livelihoods, and increased climate resilience and overall well-being. Even more encouraging, the UNFCCC has recognised the importance of involving women and men equally in critical processes and in the development and implementation of national climate policies that are gender-responsive.
Hellen Miseda is an editor at The Standard passionate about environment conservation
Want to get latest farming tips and videos?
Join Us