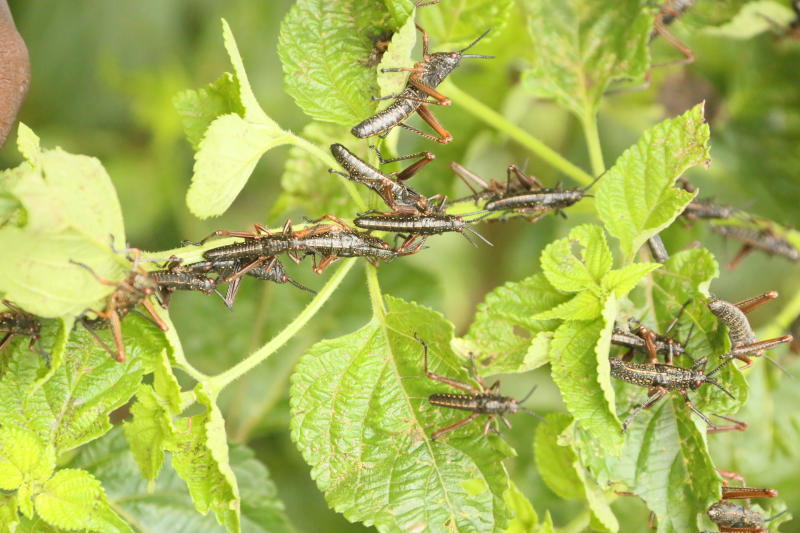 Our Pan African founding fathers fought hard for the dream of a self-sufficient Africa capable of growing its own food to be fulfilled by successive generations. The dream has not come true yet, though we grew up hearing the promising story that Africa has potential to not only feed itself, but the entire planet.
So the paradoxical question raised since independence remains stubbornly persistent: Why does food security continue to be a tough challenge in Africa despite its enormous resources?
Youthful labour force
The challenge of food security might not be an issue in Kenya or Morocco, where agriculture is placed at the top of State priorities. But many other African countries continue to suffer from famine, malnutrition and food shortages despite the abundance of arable land and availability of a young labour force.
Africa's rapid economic growth over the past two decades does not seem to help either. As the Food and Agriculture Organisation (FAO) reports, 256 million African people (one fifth of the continent's population) remain hungry today.
One does not need to be an expert to diagnose the problem. Recurrent droughts, floods, locust outbreaks, and all other natural disasters associated with climate change seriously undermine Africa's efforts to overcome food insecurity. However, the problem is too complex to be reduced to weather vagaries alone.
Regional conflicts, the drain of young manual labour, and bad governance are also responsible for increasing food insecurity across the continent. Even a country like South Africa, whose agricultural sector is ranked among the best in the continent, is not immune to food insecurity. According to the government's statistical release, there were "13.8 million living below the Food Poverty Line in 2015."
The other shortcomings hidden beneath the food system in Africa have been recently exposed by the Covid-19 global pandemic, including farmers' low productivity and limited access to inputs, capital and technology.
Lacking investment incentives, small-scale farmers, in particular, are forced to use low-input techniques which yield less resistant crops and poorly-nutritious food. No wonder African farming turns out to be vulnerable to aggressive competition from outside the continent. If Africa used to be considered the food basket of Europe during colonial times, today it imports more food than it produces.
And the gap is not expected to narrow anytime soon.
However, the challenges of food security in Africa are not insurmountable. If all actors in the agricultural field take the right measures, Africa will not only feed its population, expected to double by 2050, but also export food to the global market.
For example, Kenya's commitment to ensure food security for all its citizens, being one of the essential goals of the promising Presidential Big-Four agenda, can be juxtaposed with Morocco's national Plan Maroc Vert (Green Morocco Plan) to serve as an African Benchmarking platform for other African countries. Launched in 2008 with the objective of planting 12,000 fruit trees every year, the Plan Maroc Vert "has created an irreversible momentum without precedent," says Michael Hage, the former FAO representative in Morocco.
A more familiar Moroccan player in African sustainable agriculture is OCP Group, the world's largest producer of phosphate and its derivatives. OCP offers a great potential for increasing food production through enhanced and adequate soil fertilization. Farmers in countries as diverse as Ghana, Nigeria, Tanzania, Ethiopia, and recently Kenya depend on OCP environment-friendly and customised fertilisers to increase their production with affordable and adequate products.
OCP does not just supply fertilisers, but offers a holistic approach to sustainable agriculture, based on setting up public-private partnerships, providing innovative research practices, conducting soil testing, and facilitating farmers' access to markets and business skills. Indeed, part of the OCP's African success story lies in the company's commitment to putting the farmer and his environment at the heart of its economic policies and investment strategies.
Today more than ever, we are entitled to make our founding fathers' dream of food security come true if the African unity our current leaders cherish at the political level is translated into a Pan African economic policy, where agriculture should play a critical role. Our hopes are particularly boosted by the newly-ratified African Continental Free Trade Agreement (AFCFTA).
The AFCFTA is a historic step forward, one which transforms trade barriers into bridges of South-South cooperation. Going beyond geographically-oriented economic blocks like COMESA, ECOWAS, or SADC, the AFCFTA brings together economically-diverse regions so as to make intra-African trade less competitive and more complimentary.
Once the AFCTFTA becomes operational, we will be reassured enough to believe that our continent does not really need to look beyond its borders to find solutions to its food system challenges.
[A former Professor at Yale, Dr Mokhtar Ghambou is Morocco's Ambassador to Kenya and Burundi and its Permanent Representative at UNEP]