Migori county launches Sh50m farmers' value addition project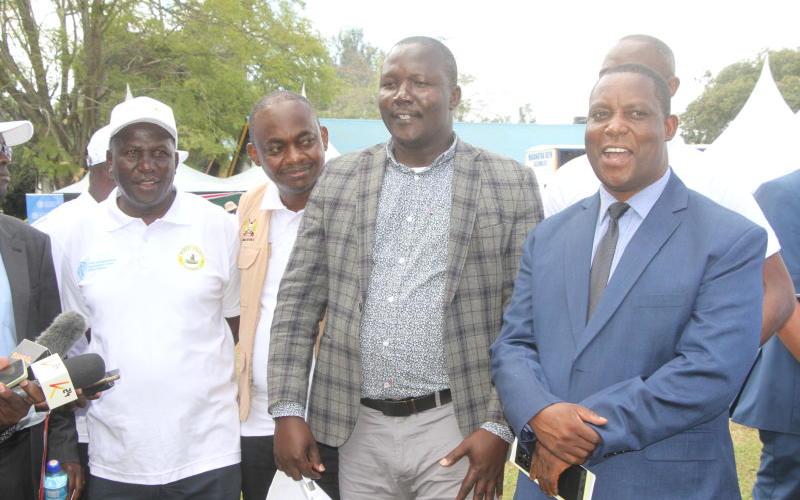 Migori County Department of Agriculture in collaboration with the Food and Agriculture Organisation (FAO) has rolled out a Sh50m value addition project with the aim of boosting food security in the county.
The Tuesday event organised at Maranatha Faith Assembly ground has also seen 40 graduands from Farmers Business School who are coming from 40 wards in the county released
The project was carried out in Migori and Kisumu counties after farmers were affected by Covid 19, flooding and drought.
The project has been rolled out to help boost farmers socioeconomic status," said Amisi Muo, FAO representative in Kenya.
"The project that serves has a value addition targets chicken and soya beans production and also serve as food security for residents of Migori county."
Elijah Gambere, Agriculture department chief officer said the project will be rolled out across the county.
"We are very grateful to our extension officers who have gone under training for the past two months and today we are going to witness their graduation," said Ngambere
Francis Mbogo, a poultry farmer from Awendo sub-County said the training has helped them improve the hatching and selling of chickens in the area.
"The main challenge that we are facing is the ready market despite having small sales locally," said Mbogo.
He said the project has helped in having extension services that have seen improved quality of birds they produce.
Robi Chacha, another farmer from Kuria West sub-County said that they have been in tobacco farming until 2016 when they were introduced in soya beans farming.
"We have been with the End to Africa for three years after they introduced us to the new farming system even though we have been facing challenges because there is no ready market," said Chacha.
Want to get latest farming tips and videos?
Join Us