Public-Private Partnership funds can help combat climate change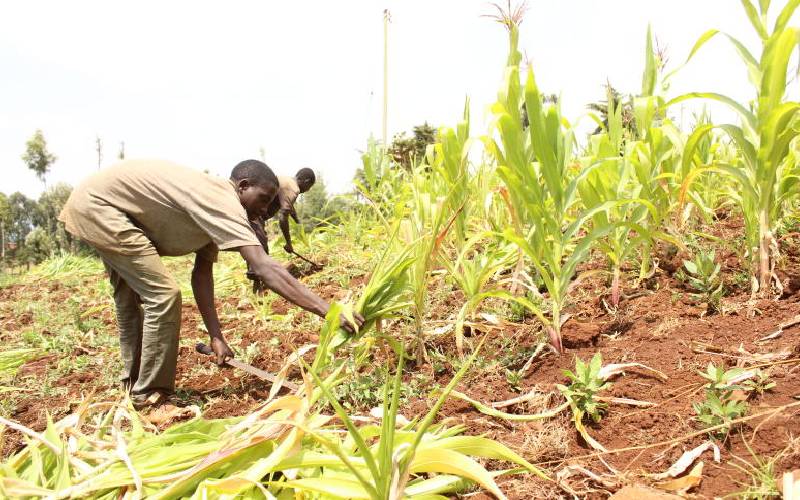 A couple of years back climate change experts, scientists and environmental champions rallied the world to act against looming climate change.
The United Nations even went ahead to list sustainable development goal (SDG) number 13, "Take urgent action to combat climate change and its impact", in a bid to highlight the gravity of the matter.
In 2015, The Paris Agreement, a landmark international accord was adopted by nearly every nation to address climate change and its negative impacts by working to substantially reduce global greenhouse gas emissions in this century.
Fast forward to 2021 and we can attest to the effects of climate change from the prolonged drought, intense storms, melting glaciers (evident on the peaks of Mount Kenya and Mount Kilimanjaro in Kenya and Tanzania, respectively).
Additionally, reduced crop yield has presented a looming food crisis, and unprecedented high rainfall has spurred frequent cases of flooding and destruction of infrastructure.
Further effects could lead to freshwater shortages, alter food production conditions, as well as exacerbate the loss of lives from cyclic floods, storms, and drought.
Presently, climate change continues to threaten the course of humanity, almost rendering the previous narrative on climate change mitigation irrelevant.
Unfortunately, the environmental impact(s) of climate change cannot be reversed – this would be wishful thinking.
However, greater commitment and actions toward climate adaptation and mitigation can be greatly prioritised to build, equip, and enhance resilience within communities.
Mitigation versus adaptation
If we all planted trees to increase forest cover, attract more rain and compact the soil to prevent landslides, this would be considered as climate change mitigation.
You might even explore drought resilient crops such as cassava and iron rich beans to address food insecurity and malnutrition.
These minimise the impact of climate change on people and the environment.
Climate adaption on the other hand, seeks to address how to work with the changes resulting from climate change to ensure sustainability.
Innovation and technology are the best tools that humanity has at hand to succeed in the quest to adaptation.
A great case can be made in favour of value addition in agricultural products, such as tomatoes, to maximise the shelf life of the products, minimise wastage and sustain a larger population of people through a dry season.
Development of efficient solar powered irrigation schemes would also ensure crops remain watered and mature into a harvest during a drought spell.
In 2019, The Dutch Ministry of Foreign Affairs made available Sh20 billion to increase the resilience of communities and ecosystems most vulnerable to climate change.
This silver lining can be aptly considered as a game changer in combating climate change in the continent.
The funds will be made available through a Public Private Partnership managed by the The Dutch Fund for Climate and Development (DFCD).
"African countries are increasingly experiencing severe backlash from climate change and unfortunately they lack or do not have enough resources to invest against this new challenge," Tigere Muzenda, the project manager for DFCD Africa says.
How does the fund work?
DFCD provides finance and technical assistance to projects with a focus on climate change adaptation, to mobilise external private sector funding at scale.
Want to get latest farming tips and videos?
Join Us