Ministry wants ban of slaughter of donkeys to remain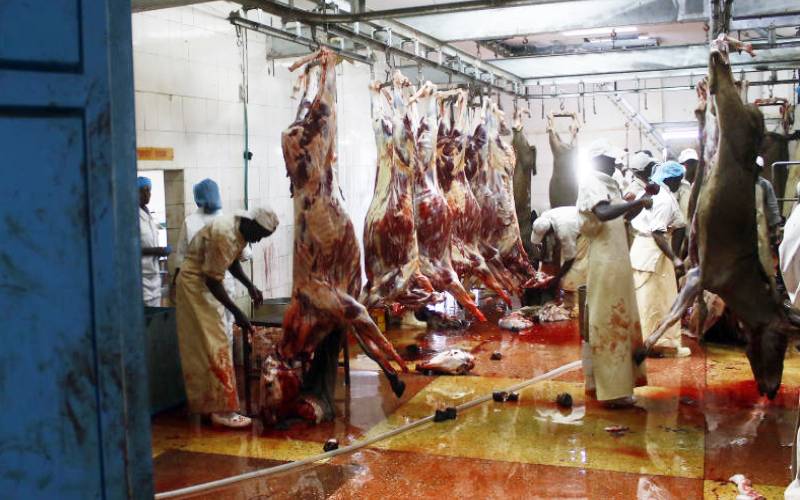 The Ministry of Agriculture has appealed the court's decision to lift the ban on slaughter of donkeys.
Livestock Principal Secretary Harry Kimtai said one of the reasons the Ministry appealed is public complaints.
"There have been many public complaints. Members of the public have reported an increase in the cases of donkey theft since the abattoirs were reopened," said Kimtai.
In February 2020, Agriculture Cabinet Secretary Peter Munya imposed a ban on the slaughter of the beast of burden due to its dwindling numbers.
Naivasha-based Star Brilliant slaughterhouse moved to court to challenge Munya's directive.
"The government has failed to sufficiently defend this case and this court quashes the Legal Notice 63 of 2020 as it violates the rights of Star Brilliant," said Justice Richard Mwongo in his ruling.
"The legal notice violates the rights of the applicant under Article 47 of the Constitution and the applicant is granted a stay to operate in light of the failure by the respondent to file back his response," he said.
There are four licensed abattoirs slaughtering at least 1,000 donkeys every day in Kenya.
After the ban was lifted, the pastoralist community protested outside Munya's office in Nairobi to demand action to protect the donkey population.
Kimtai said there have been regulation challenges as abattoir operators have declined several invitations to sit with the regulatory authority, the Department of Veterinary Services, to agree on regulation standards.
"The Ministry therefore prefers that the ban remains in place until these measures, which should be in line with International and National requirements," said Kimtai.
Public concerns
Kimtai pointed out that currently any abattoir slaughtering donkeys is doing so without meat inspection officers present, which is a great health risk to consumers.
"The Ministry therefore warns members of the public to be vigilant, and ensure that they only consume meat products that have been certified as safe for human consumption," Kimtai said.
A study by the Kenya Agricultural and Livestock Research Organisation (Kalro) in 2019 showed that the annual mean rate (5.1 per cent) of donkeys slaughtered was five times higher than the annual donkey population growth rate (1.04 per cent).
A projection on the number of donkeys slaughtered implied that by 2023, the donkey population will be depleted, holding all factors constant.
The donkey population reduced by 789,258 in three years after the opening of the first donkey slaughterhouse in Kenya in 2016.
Want to get latest farming tips and videos?
Join Us