Operations at tea auction in Coast grind to halt after raid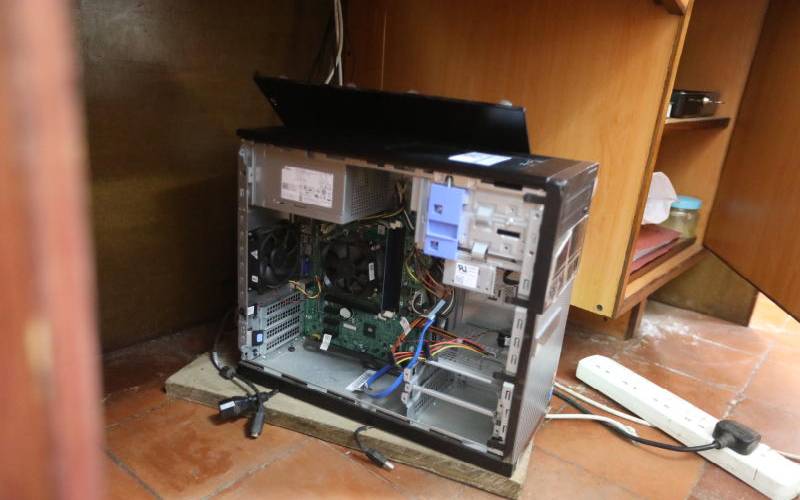 Brokers at the tea auction in Mombasa, the second-biggest trading auction in the world, could be counting huge losses following a raid by detectives on Friday.
Officers from the Directorate of Criminal Investigations confiscated personal electronic gadgets belonging to East Africa Tea Trade Association (EATTA) staff. They also took away the main server, disabling the IT system
Besides Kenya, nine other countries depend on the auction. They are Malawi, Tanzania, Burundi, Uganda, Rwanda, Ethiopia, DR Congo, Madagascar and Mozambique.
"No auction today. We are trying to set up the systems because they (detectives) took away all our computers, laptops and mobile phones," EATTA managing director Edward Mudibo said in a statement to the press.
Mr Mudibo warned that the disruption had sparked a backlash from the nine countries that trade through Mombasa, adding that it could fuel a push to set up an alternative auction in a different country.
Tanzanian tea traders have been pushing for the establishment of a rival auction in Dar es Salaam.
"We have to get alternative gadgets and the service providers to set up the system before we resume on Tuesday and Wednesday," said Mudibo, adding it was not clear how prices will be affected.
Nearly 70 buyers and 13 brokers participate in the auction that is conducted twice a week. The buyers are from Europe, UK, the Far East, Asia and African countries like Egypt. On average, tea worth Sh2 billion is sold.
Mudibo said a recent executive order issued by President Uhuru Kenyatta directing the Attorney General to probe alleged regulatory breaches and potential tea price and auction manipulation did not include EATTA, and that the raid was a breach of private property.
Take a quick survey and help us improve our website
Take a survey
Private entity
"The occurrence on Friday comes as an affront to EATTA's rights as a private entity and it will forever be marked as a date which will live in infamy. Needless to say, EATTA shall defend itself against the above-stated aggression in a bid to protect its members' guaranteed constitutional rights."
Mudibo said the police officers had a court order issued by the Chief Magistrate's Court sitting at the Milimani Law Courts in Nairobi.
The order that was issued following the filing of a case in which EATTA is listed as the fourth respondent allowed police officers to gain entry into EATTA offices, search and take custody of any documentation necessary to effect the directive issued by President Kenyatta.
"However, it is glaring that in the said executive order, no such directives were issued against EATTA," said Mudibo.
Yesterday, traders could not place online bids at the auction. Mombasa ranks second after Colombo in Sri-Lanka in the sale of black tea. The online system went live in March last year following the outbreak of Covid-19 that affected trade and transport of the produce.
Currently, the auction is witnessing increased tea volumes due to increased production and traders said the postponement of yesterday's sale will push more volumes forward.
In last week's auction, 12.9 million kilogrammes were offered for sale out of which 10.6 million kilogrammes were sold. The volume of tea traded in the auction grew from 454 million kilogrammes in 2019 to 521 million kilogrammes last year, a 15 per cent increase.
Last year, the average price of one kilogramme of tea declined by 6.2 per cent from Sh218.21 in 2019 to Sh206.51. Last week, the average price was Sh196.88.
Farmers have over the years complained about low prices and called for reforms at the auction to encourage transparency. But traders have instead asked the farmers to diversify.
EATTA said that a global glut of the commodity will continue to depress prices, adding that the government should encourage local tea consumption by scaling up promotions.
Farmers and State officials, however, believe that the auction was skewed to benefit the brokers. EATTA said it introduced the online system to boost transparency.
"It is failure by the State to understand how the auction works. It will affect trade now that volumes are on the rise," said James Kenani, a customs agent who deals with tea exports.