Fish traders decry low catch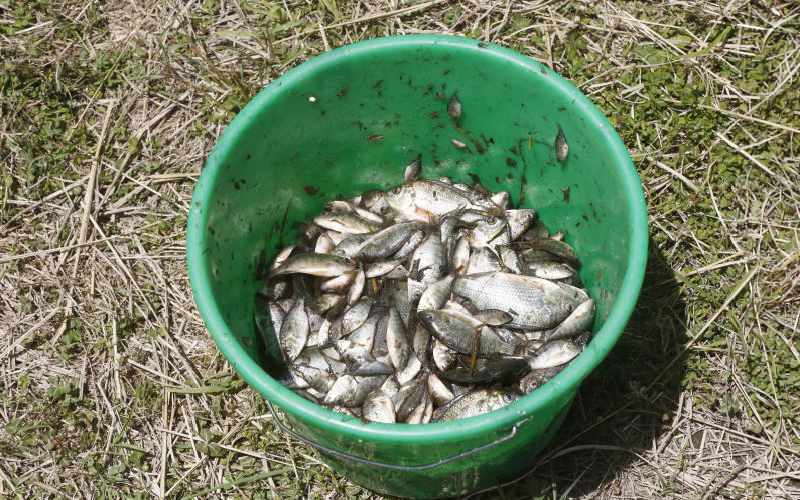 Eating fish on Friday before Easter has been the tradition for most Catholics living in Homa Bay County.
However, this season, most families did not have the delicacy on their tables and opted to eat vegetables to adhere to their religious tradition of avoiding the meat of warm-blooded animals during the period.
It is a situation that has been attributed to the dwindling number of fish in Lake Victoria and the Covid-19 curfew hours that has seen fishmongers increase prices.
At Pier Market in Homa Bay town, one kilogram of Tilapia which used to sell at Sh200 now goes for Sh650.
The chairperson of fish traders at Pier Market, Rose Langa, on Tuesday said they are forced to buy fish from fishermen at high prices and this forces them to sell at higher prices.
"For example, a kilo of Nile Perch which used to sell at about Sh180 now sells at Sh450 because fishermen are not able to catch enough," said Langa.
She added; "Today, traders have to scramble for fish to get the rare commodity."
Langa accused MPs from Nyanza of silence on problems bedeviling fishing in Lake Victoria.
Linet Atieno, a fish trader, said they used to depend on hotels that have reduced consumption of fish by 80 per cent due to Covid-19.
The traders attribute the fish shortage to poor fishing methods and increased cage fish farming in the lake.
According to one of the traders, Nelson Gor, fishermen who apply illegal fishing methods are partly to blame for the decline of the fish population in the lake.
The illegal fishing methods revolve around the use of illegal fishing nets. Such nets are so small that they catch a lot of immature fish which are supposed to grow and multiply.
Another illegal method is seine fishing which leads to the catching of all sorts of fish. Seine fishing is rising in the lake, a situation that is worrying the fishing community. It involves the net hanging vertically in the water with floats at the top and weights at the bottom.
Patrick Ochieng', a fisherman and chairman of Koginga Beach Management Unit (BMU), said there are fishermen from some beaches who practise seine fishing.
"We are appealing to the government to save this lake which has employed many people," said Gor.
Homa Bay Agriculture executive Aguko Juma said they are working together with security officials who patrol the lake to weed out illegal fishing methods.
"The lake requires more patrol. We are in talks with the Principal Secretary for Agriculture on how to intensify security measures in the Lake," Juma said.