Chai Sacco posts 10pc growth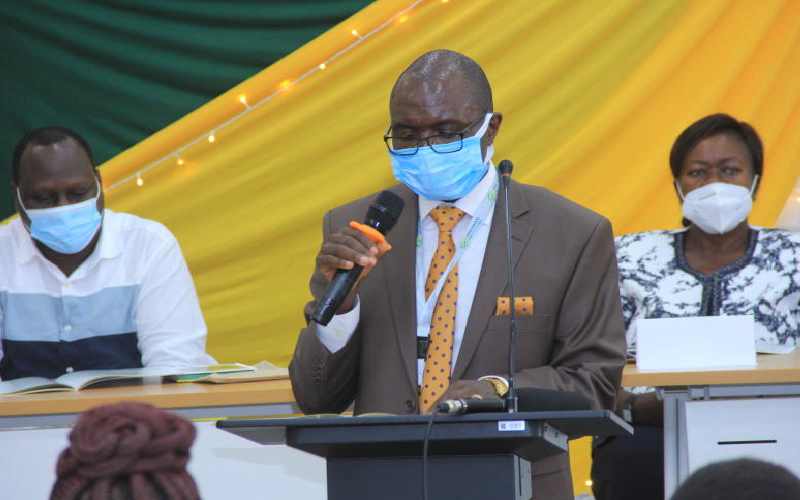 Chai Sacco posted a 10 per growth in 2020, attributed to operational efficiency on a tough year for financial institutions due to Covid-19.
This saw the tea industry Sacco announce a 12 per cent dividend payout on share capital and rebates of eight per cent on member deposits.
Sacco Chairman Boniface Ayub however said the society's activity faced turbulence between March and April 2020 during the reported case of coronavirus restrictions.
"The Society's performance tumbled two months from March when the first Covid-19 case was reported in Kenya. However, the society put in place strategies which led to a quick turnaround and ensured an upward growth trajectory," he said.
This was during the Sacco's Annual General Meeting held on Saturday attended by Cooperatives Principal Secretary Ali Noor.
The year under review saw Chai Sacco grow its asset base by Sh365 million to Sh4 billion. This is as revenues grew three per cent - from Sh546 million to Sh562 million.
Members share capital grew by 16 per cent from Sh420 million to Sh488 million. Member deposits also rose by Sh200 million to Sh2.8 billion.
"The Society's interests remain constant and members are assured on return on their deposits that's why the deposits have grown," said Ayub.
Loans to members rose 6.7 per cent to Sh3.3 billion up from the Sh3 billion recorded in 2019.
With the third quarter of 2021 almost over, Ayub projects a robust outlook with rising member deposits, repayment of loans and revision of loan products.
"The board and management have put in place a business continuity plan to cushion the society against adverse effects in case of a disaster or unforeseen situations like the Covid-19. This is to safeguard the society's assets and minimise interruption of service delivery to our members," noted Ayub.
The society's membership grew 3.6 per cent in 2020 to 32,388.