Farmers' role in mitigating the impact of climate change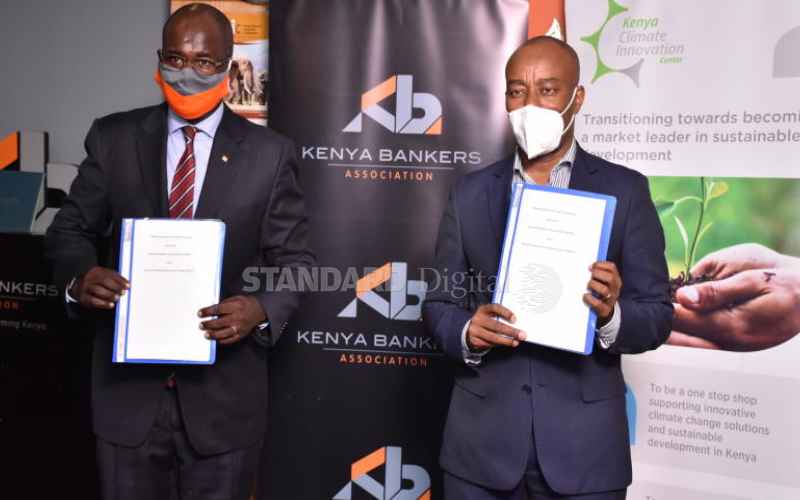 There is a need for farmers to plant better seeds that can thrive in the changing climate, Dr Edward Mungai has said.
The Kenya Climate Innovation Center CEO told Spice FM that the time has come for farmers to play their role in mitigating the impact of climate change.
Further, he added that the use of fertiliser and pesticide also needs to be checked, by farmers going for biological and not chemical pesticides.
"Manufacturing is a bigger component of our economy. We need to push manufacturers to ensure their products respect climate change."
Climate change has led to more frequent extreme weather events like droughts which last longer than usual, irregular and unpredictable rainfall, flooding and increasing temperatures.
Dr Mungai criticized the misconception that climate change can be addressed through discussions around energy companies and how they can explore renewable energy.
In the same breath, the chief executive admitted that Africa is contributing the least of the emissions but suffering the most. He attributed this to the fact that the continent's level of activity and industrialization is much lower compared to the developed countries.
Even if directly attributing specific infestations to climate change is difficult, climate change is known to be capable of changing the feeding and outbreak dynamics of some insect species.
For instance, in early 2020 some parts of Kenya and neighboring East African Countries faced massive swarms of locusts.
To further mitigate the impact of climate change, Dr Mungai said farmers and those in the agriculture sector can pay more attention to other areas in the industry such as transportation to have a better adaptive capacity.
While this is true, there is a need to look into the adoptive capability of ecosystems as a way forward.
Climate change may significantly disrupt the ecosystem services involved in agriculture, such as by affecting species distribution.
The KCIC was established by World Bank in 2012 to help the private sector look at the climate as an opportunity to provide an enabling environment, skills, and financing.
Want to get latest farming tips and videos?
Join Us