It starts with you: Residents should play their part in ensuring food safety
The negative perception that farming is an old man's game is one of the challenges facing Kenya's agriculture development.
According to Agriculture Sector Network chairman Dr Bimal Kantaria, in the last two years agriculture has been one of the best performing sectors in the economy. Speaking on Spice FM, he attributed this to the previous year being characterized by adequate rainfall.
However, much as the Kenya agriculture sector seems to be developing, many are still not food secure. Each year, there will be parts of the country in dire need of relief food and dealing with the adverse effects of famine.
Kantaria said there is a need for better policies on food security and waste management, seeing as agriculture makes up 40 per cent of Kenya's GDP and employs about 60 per cent of the population.
"Four out of five of our exports are horticulture or floriculture."
According to the Agriculture Sector Network chief, a majority of the onions and tomatoes in the Kenya market are imported from Uganda, Tanzania and Zambia because Kenya now focuses more on value addition.
Raw produce comes into Kenya and the country exports it.
"We might not grow our own food but we process it. We're going up the food chain and we are not badly off on exporting and agro-processing," he said.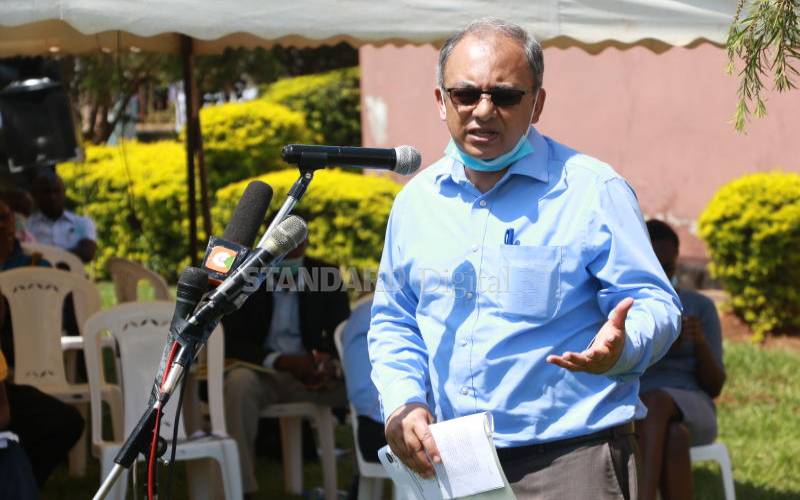 The majority of Kenyan farmers are older people as residents do not prefer to go the farm because of many reasons, top among them being labour shortage and land shortage.
Most people with land would prefer to invest in real estate other than agriculture.
Technology has also played a role, especially in initiatives meant to make agriculture more lucrative to the youth. The downside is that some of the equipment are expensive – some combine harvesters can cost up to Sh1 million.
"Technology helps, but it's in transition as most people are domestic farmers," Dr Kantaria went on.
Agriculture CAS Anne Nyaga in the past said there is a deliberate effort by the ministry to further attract youth to agribusiness, with projects set up to make training and funds access more possible.
Her sentiments were echoed by Kantaria, who said there is a push to have such youth focus on the value chain agriculture that involves Information Technology, marketing, transport, etc.
"You don't have to be in the farm to be in agriculture."
On what the government is doing to address waste management, Dr Kantaria added that there is a difficult balance between development and environment.
"We need to let the industry promote itself as well as let the economy and environment grow as well. It must be sustainable development."
Admitting that it led to many layoffs, the Agriculture Sector Network chairman said the ban on plastic bags was a step in the right direction.
He added that organisations should play their part in waste management, such as bottle manufacturers having plans in place to collect them.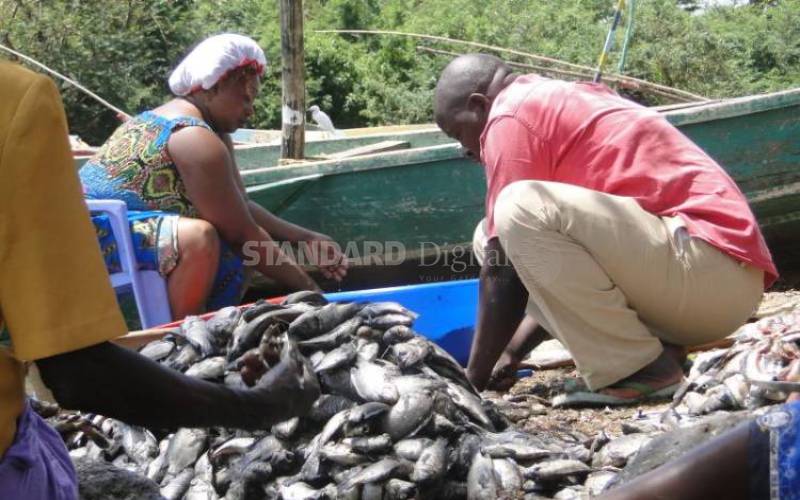 According to Dr Kantaria, such is the "price we have to pay for a clean environment".
He sought to address the role of the private sector in controlling waste, saying the government "cannot do everything".
Public-private partnerships will address challenges coming up from human encroachment as well as development and natural causes.
Dr Kantaria said the issue of rising water levels leads to fish swimming into unconducive areas, leading to massive deaths.
The Kenya Marine and Fisheries Research Institute (KEMFRI) is investigating mysterious deaths of fish in Lake Victoria. KEMFRI ruled out poisoning, just days after dozens of fish were found dead. The first cases were reported in Uganda, about two weeks ago, after Nile perch and tilapia were found floating on water.
Speaking to The Standard after collecting water and fish samples, KEMFRI deputy director of Fresh Water Systems Christopher Aura said the researchers have launched investigations to establish the cause of deaths.
Aura said preliminary investigations had indicated that the fish died from suffocation due to a drop in oxygen levels.
Dr Kantaria added that it is significant to safeguard the public by having every entity play its role in contributing towards food safety.
He added that the government also needs to play its pivotal role, such as making available proper dumping sites or educating the growing population on cleaning up.
"Although growth is good for the country's development, industries next to lakes should be called out on the need to control waste."
Want to get latest farming tips and videos?
Join Us