Probe as dozens of fish die in Lake Victoria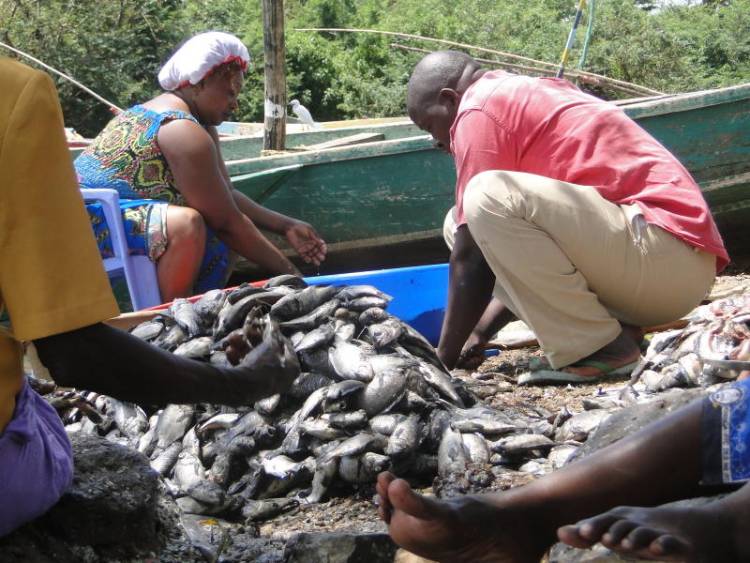 The Kenya Marine and Fisheries Research Institute (KEMFRI) is investigating mysterious deaths of fish in Lake Victoria.
On Monday, KEMFRI ruled out poisoning, just days after dozens of fish were found dead.
The first cases were reported in Uganda, about two weeks ago, after Nile perch and tilapia were found floating on water.
On Saturday, fishermen raised alarm over the large number of the fish that had been found dead saying this may have been caused by poisoning.
Speaking to The Standard after collecting water and fish samples, KEMFRI deputy director of Fresh Water Systems Christopher Aura said the researchers have launched investigations to establish the cause of deaths.
Aura said preliminary investigations had indicated that the fish died from suffocation due to a drop in oxygen levels.
Different areas
He explained that the recent storm on the lakes led to mixing of waters from different areas thereby reducing the oxygen levels in Lake Victoria.
"We have noticed that the fish have rotten gills which is caused by longer periods of suffocation," he said ruling out the possibility of poisoning.
Aura said the Nile perch, the most affected species, is sensitive to a change in oxygen levels, and is adversely affected when oxygen levels go below two milligrams per litre of water.
Lake Victoria is a vital resource shared by Uganda, Kenya and Tanzania.
In 2017, scientists warned that the lake was under threat of dying due to overfishing and pollution.
Fishermen said deaths of fish was threatening their survival. Ochieng Owino, from Oyamo Island in Bondo, called on the Government to intervene and save those who may have eaten the dead fish.