Vihiga women defy odds to taste beekeeping sweetness
In some cultures, bee keeping is seen as a man's affair but that is slowly changing in Vihiga County as more women take up the venture on commercial basis.
Margaret Sabwa, 74, from Keveye village in Kakamega, has tasted the sweetness of bee keeping and is sharing this sweetness with other women.
"I have always been interested in bee keeping from a young age.
"And it was something I always practiced whenever I had the time. But I did not give it my full attention," Sabwa says.
Back in the day, Sabwa owned five bee hives and would harvest honey twice a year for domestic use. But after visiting Rwanda three years ago, she saw the light.
Saw the light
"I met a number of women who export the honey to European markets. That opened my eyes to the many possibilities. From them, I learnt modern bee keeping techniques.
"When I came back home, I started Solongo bee keeping Women Self-help Group here in the village," says Sabwa, who is the chairperson of the group that has been in the trade for three years.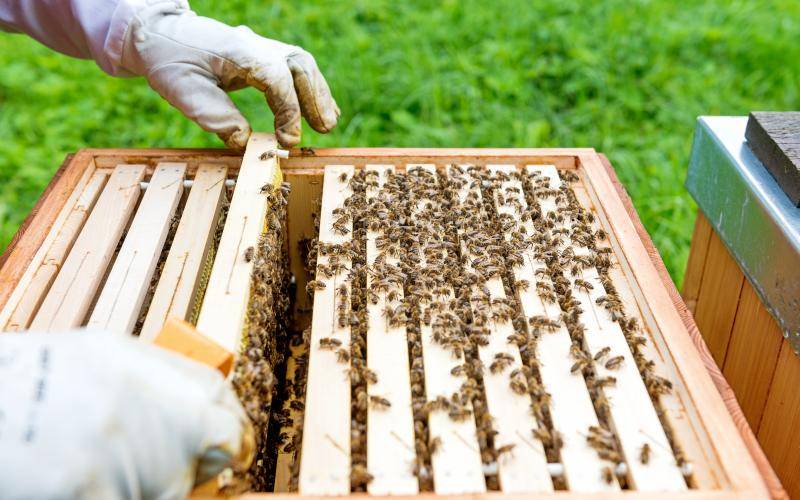 Take a quick survey and help us improve our website
Take a survey
To set the ball rolling, she approached local women and at least 40 of them bought into the idea. They pooled funds and bought 200 modern bee hives and started off.
"We installed all the 200 bee hives on my five-acre farm because it had indigenous trees like Croton megalocarpus, ideal for bee keeping. We also planted sunflowers around the farm," recalls Sabwa.
She maintains croton trees and sunflower throughout the year to produce enough nectar needed by the bee to produce honey.
"After installing the beehives in the forest, a farmer should put wax in the beehives as a bait to make the bees start a colony there.
"After a month, the bees are attracted to the hives and start making honey which is ready for harvesting after three months," she says.
"We harvest four times and each beehive gives us 20 kilos."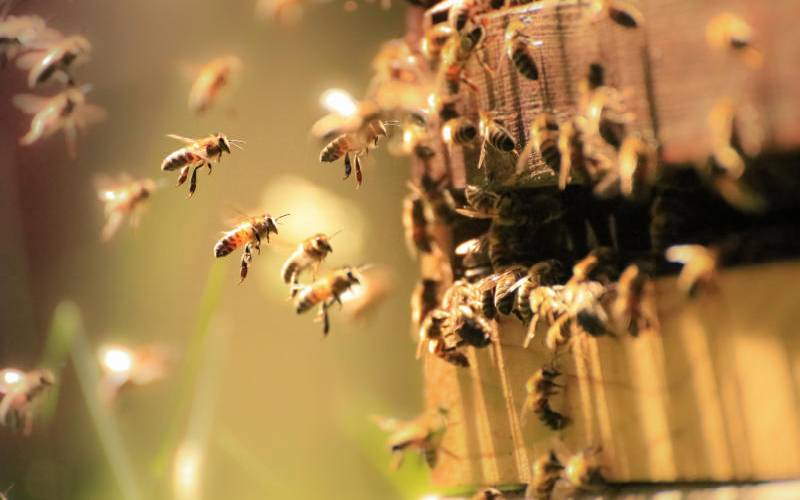 All the 200 beehives in a year gives them 4,000 kilos of honey which is sold at Sh500 per kilo, translating to Sh2 million per year.
Sabwa points out that one can never go wrong with bee keeping as long as they produce quality honey.
"As long as you are selling quality honey, you can never lack market.
"You see the market is flooded with poor quality honey yet consumers are willing to pay an extra coin for quality," Sabwa said.
To meet the demand, the group hopes to increase its numbers and form a cooperative. This way, they will expand and increase the bee hives to 2,000. To achieve this, they are now training more women groups into bee keeping.
Expert take
Nicholas Mwaura, a bee expert who is also a member of the group, says they use Langstroth beehives which have more advantages than the traditional types.
He says Langstroth hive is easier to move during migration and easier to capture a swarm of bees with. Better quality honey is obtained because less smoke is used.
Mwaura points out that Langstroth beehive is made from a multi-layered structure and removable frames to encourage bees to build their hives in an orderly fashion and make it easy for beekeepers to harvest honey.
"The frames are designed to separate honeycombs and make honey collection easier. The beehives are fitted with wax comb starters and comb strips as a bait to make bees start a colony," Mwaura says.
He adds that with the modern bee hives, the queen bee is not killed when harvesting the honey as it happens with traditional bee hives where fire was used.
For more harvesting, the queen bee is left to continue laying eggs at the brooder of the Langstroth bee hive but the farmer only harvests the honey that is on the top part of the hive.
Mwaura explains that the queen bee is not supposed to leave the brooder since if it lays eggs on the super layer, it will interfere with the quality of the honey.
He says after harvesting, the wax is not destroyed but returned to the beehive so that the bees can continue making honey.