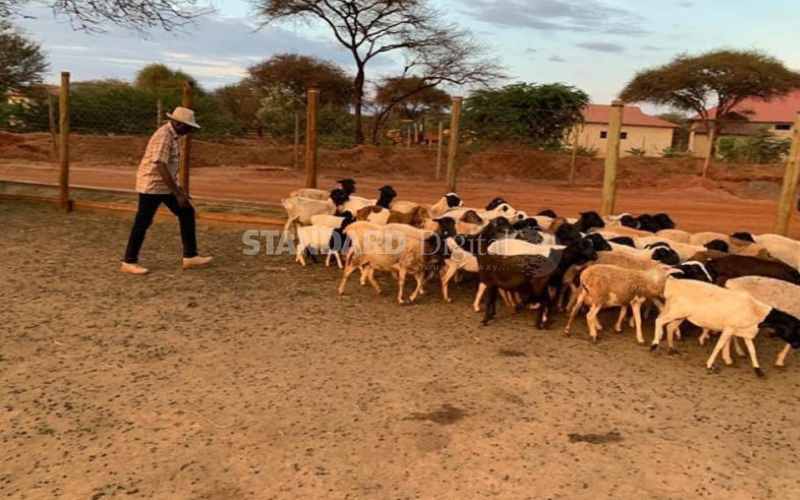 Livestock farmers in West Pokot are set for a boost after the Sh161 million Nasukuta abattoir announced plans to kick-start operations in March.
The project, which is funded by the European Union and government of Kenya, will offer a ready market for pastoralists and help fight poverty in the semi-arid region.
The abattoir in Chepareria will enhance livestock trade and improve income for pastoralists as well as plough back profits to improve welfare of the local community.
West Pokot Agriculture executive Geoffrey Lipale said the beneficiaries will include herders from ASAL areas, livestock traders and youths, most of whom have been engaging in cattle rustling.
"The project will open up the region that has been for long seen as wasteland. The Nasukuta export abattoir is a flagship project for the county government and will benefit the neighbouring counties of Turkana, Baringo and the Karamoja cluster from Uganda," he said.
Lipale added that the export abattoir will benefit cattle keepers who have not successfully accessed the market for their products in the urban centres where demand is high.
Project Coordinator Kipkorir Letering said the project will boost county revenue besides improving the income for livestock farmers.
"More than 3,000 people will be employed directly at the slaughterhouse which will increase households' income, eradicate poverty and transform lives," he said.
Letering added that 80 cows and 200 goats and sheep are expected to be slaughtered in a day and exported to the outside market.
"This is a great boost to our farmers who are eagerly waiting to sell their livestock to the plant and improve their income," he noted.
The slaughterhouse situated on a three-acre plot will help farmers sell their animals at fair prices without transporting them to far-flung areas.
"It is an export kind of slaughterhouse which shall supply meat to the whole country and overseas," said Letering.
Animal production has been on the decline despite growing demand both in the local and international markets and with the establishment of the slaughterhouse, the sector is expected to boost sales.
At the moment farmers take their animals to Bumala in Busia, Dagoretti in Nairobi and Bungoma for sale.
Letering said residents will be relieved from the heavy burden of transporting livestock to far places.
He asked residents to add value to their livestock to attract better prices.
"There will be a ready market and farmers will be paid according to the weight of meat. We are working around the clock to make sure farmers start benefiting from the facility as soon as possible," he said.