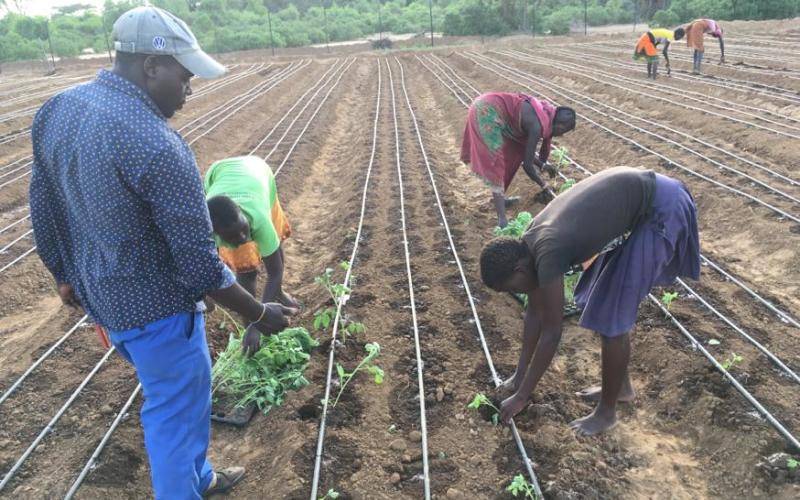 A Food and Agriculture Organisation report has urged farmers to produce more with less water.
The State of Food and Agriculture (SOFA) 2020 states that more than three billion people live in agricultural areas with high to very high levels of water shortage. It adds that almost half of them face severe constraints.
According to FAO, the available freshwater resources per person have declined by more than 20 per cent over the past two decades globally.
The report called for improved water management and support from the government to ensure global food security.
But the government has not been as supportive to residents. The Sh160 billion water project was designed to collect water from Murang'a and supply to Nairobi.
In June, Michael Kimani was still asleep when the roar of an excavator woke him up.
Kimani, a resident of Ng'ethu village in Gatundu North, was part of a group of farmers in Murang'a and Kiambu counties who have been affected by the project meant to increase amount of water supplied to Nairobi.
The farmers were angry that the project cut through their farms without adequate compensation and consultation, as earlier promised.
More than 500 aggrieved villagers protested that the project destroyed their crops -- macadamia, banana and avocado trees -- which were their main source of income. Houses, cow sheds and chicken coops were demolished.
According to Kimani, a meeting between NLC, AWSB and affected villagers had reached a formula for calculating compensation, but that in 2018, this formula was discarded.
"With this report, FAO is sending a strong message: water shortages and scarcity in agriculture must be addressed immediately and boldly," FAO Director-General QU Dongyu said while presenting the report.
Water harvesting
Some of the solutions highlighted by the report include investing in water-harvesting and conservation.
It also called for the modernisation of irrigation systems.
"These must be combined with best agronomic practices, such as adopting drought-tolerant crop varieties, and improved water management tools."
FAO's 1993 SOFA report focused on irrigation, while the new edition broadens its scope on challenges in rainfed agriculture, which represents more than 80 per cent of land under cultivation.
According to the study, about 1.2 billion people - 44 per cent of them in rural areas and the remainder in small urban centers in the countryside - live in places where severe water shortages and scarcity hurt agriculture.
The report notes that, in some cases, small-scale and farmer-led irrigation systems can be more efficient than large-scale projects.