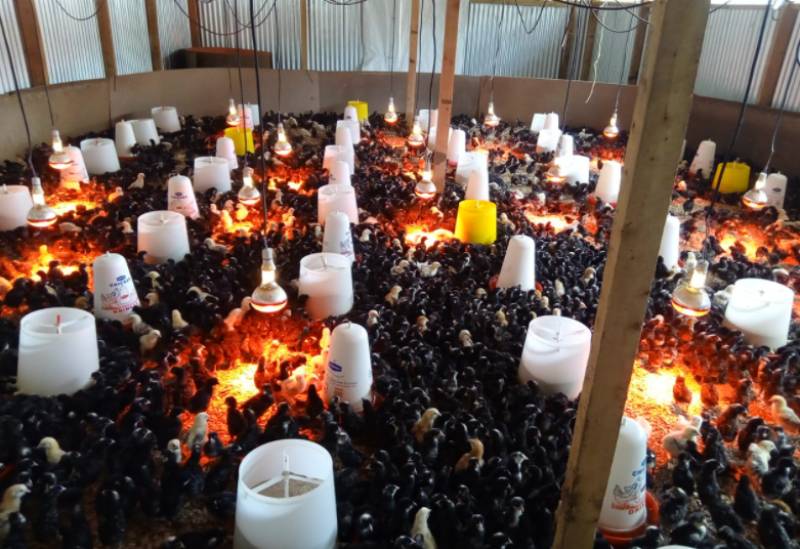 Indigenous poultry value chain is set to rise even higher as Kenya Agricultural and Livestock Research Organization (KALRO) has embarked on a series of training to help farmers across the nation increase productivity in poultry farming.
An upward trend of livestock population growth has been witnessed in Kenya over the past 30 years. This has been driven by the rapidly rising demand for livestock products due to increased population growth, urbanization and increasing incomes.
The livestock sector is an important component of the agriculture sector in Kenya that is estimated to contribute 12 percent of Kenya's GDP; 40 percent to the agricultural GDP while employing 50 percent of agricultural labor force. Livestock sub-sectors include dairy, beef, poultry, camel, bees and emerging livestock.
Chicken play a major role representing 4 percent of agricultural contribution to GDP. Local chicken constitutes 80 percent of all poultry in Kenya with a population of over 31 million birds and average flock sizes of 10- 30 birds per household. Local chicken sub-sector is an important economic tool for poverty alleviation and households' food and nutrition security at national and locally by County governments.
According to 2019 Kenya Population and Household Census, the national poultry meat production is estimated at 18,600 Metric tonnes valued at Sh3.52 billion. Local chicken meat production is 11,400 Metric tonnes (61 percent); broilers produce 6,300 Metric tonnes (34 percent) and culls from layers 900 Metric tonnes (5 percent) Egg production is at 1.3 billion, valued at Sh9.70 billion with Local chicken producing 570 million (47 percent) while exotic layers' production is 650 million eggs (53 percent).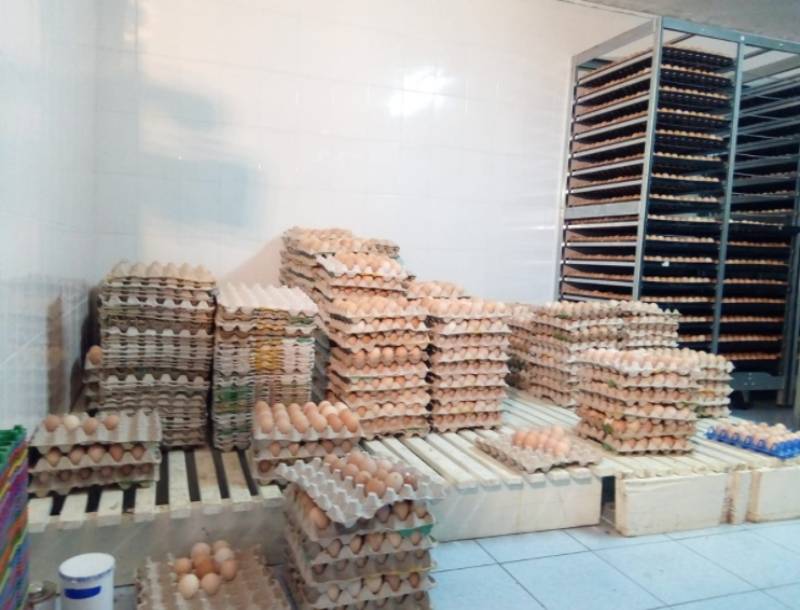 Chicken demand projected to increase by 192 per cent by year 2050. Egg consumption to increase by 167 and 126 per cent by 2030 and 2050 respectively
Small-scale poultry systems are important in food-insecure resource-poor areas. Chicken contributes to each dimension of food security: availability, access, utilization and stability. Chicken empowers women, youth and the vulnerable and marginalized groups.
The training of trainers (ToTs) project is targeting lead farmers, County extension staff and service providers from counties implementing Kenya Climate Smart Agricultural Productivity (KCSAP). This training started in September 2019. It was however slightly disrupted by COVID -19 pandemic. The program is ongoing. According to plans it is set to be halted by December this year.
After this intensive training, the trainers are in turn expected to pass on the knowledge they have acquired from the two-week program to farmers in their wards and sub counties to help them boost their chicken productivity.
Speaking during the closing ceremony for the indigenous chicken value chain for ToTs from Bomet, Kericho and Uasin Gishu counties at KALRO Dairy Research Institute in Naivasha, Nakuru County last week, Dr. Eliud Kireger, Director General KALRO, challenged chicken farmers to farm chicken as agribusiness.
He noted that KALRO is very keen at teaching farmers' modern technology, knowledge and management practices so that they can realize their dream in agribusiness.
He said that poultry enterprise is attractive to the youth since just like horticulture it has quick returns.
Extension plays a major role in improving productivity of the farm. In the recent years there has been a disconnect between research and the farmers. The link which is extension has been dwindling due to insufficient funding both in national government and counties. He thanked the government and the donor, World Bank, for supporting extension programs which will build capacity among farmers and enable them adopt modern farming practices.
This premier institution has acquired mega incubators to triple the production of their popular day old chicks from the current 78,000 chicks to 240,000 per month. This will ensure that farmers can acquire day old chicks shortly after placing an order.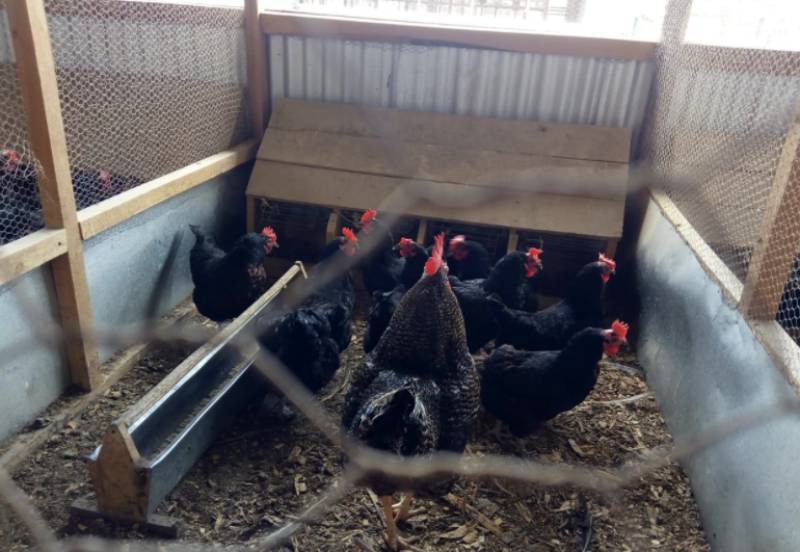 The current demand for day old chicks stands at 300,000 chicks per month.
Satellite facilities are being worked on in Katumani, Mtwapa and Kakamega to serve the Eastern, Coast and Western blocks of Kenya respectively. With the funding from World Bank, these facilities will be operational in the next six months. Already, the Kakamega facility is up and running.
KALRO has put programs in place to increase production of fertile eggs which will be sold to farmers so that they can hatch them and sell day old chicks to fellow farmers.
KALRO in conjunction with its development partners has developed a thermal stable vaccine for Newcastle which does not require refrigeration. Newcastle is a major killer of chicken and therefore the development of this crucial vaccine has come at the right time.
The cost of feeds accounts for over 70% of the total cost of production. Protein is the most expensive. Farmers has been using fishmeal as a source of protein. Fishmeal is expensive and is becoming rare to find these days.
In this regard, Dr. Miano Mwangi, the Director of Non- Ruminant Research Institute at KALRO (Naivasha), has taught farmers on how to use Black soldier fly as a source of cheaper protein for farmers to bring down the cost of feeds.
Through research, KALRO has realized a 20 percent increase on the number of eggs laid after using the Black soldier fly.
Dr. Miano noted that unimproved indigenous chicken productivity has for a long time stagnated at 80 -100 eggs per bird per year, the birds took 9 months to start laying and cocks take at least 7 months to reach a market weight of 1.2 kilos. The improved KALRO Kienyeji chicken can produce upto 230 - 250 eggs per bird per year, take 5 months to start laying eggs, and cocks reach market weight at 4 and a half months.
He was impressed by the fact that majority of the farmers buying day old chicks are young farmers especially from Kajiado, Nairobi and Kiambu.
Currently KARLO is conducting research on how to improve feed conversion efficiency for eggs and meat, development of more thermal stable vaccines, and cricket and silkworms as alternative feed sources.
Mary Jeptoo, one of the lead farmers from Keses sub-location, Uasin Gishu county was very grateful for this training. Together with 27 other women, they have formed Kapitoi Group which has been making chicken feeds for their own use.
All the group members are maize farmers. They have been taught about the use of Black soldier fly, Tsetse flies, maggots and sunflower as alternative but rich protein sources. This will replace fishmeal and soya which they have been importing from Tanzania and Uganda. Going forward they intend to go large scale on production of chicken feeds, chicken and eggs for the larger Rift Valley. She noted that Moi University fraternity forms a ready market for their chicken and chicken products.
The Kenya Climate Smart Agriculture Project (KCSAP) is sponsored by World Bank. It is expected to have multiple benefits on indigenous chicken productivity in the country with beneficiaries estimated at over half a million households of small holder farmers.
During the training, the trainers were taught in depth via modules on climate smart agriculture and poultry production, indigenous chicken agribusiness, health management, production systems, feeding guidelines, feed ingredients, production of insects' protein for indigenous chicken, feed formulation, breeding and selection of indigenous chicken, brooder construction, Brooding management and processing and value addition of chicken products.
Additional modules taught include: vices in indigenous chicken management, hatching and incubation, record keeping, waste management, housing and equipment, and indigenous chicken market assessment.
The modules were taught and facilitated by KALRO's top notch experts that included Dr. Miano Mwangi, Dr. Ann Wachira, Dr. Michael Okoti, Dr. Alice Murage, Dr. Erick Mungube, Ouko Ochieng, Samson Mwangi, Martin Macharia, Dr. Peter Alaru among others.
Author; Dr. Paul R. N. Kangethe (BVM, UoN)
Email; [email protected]