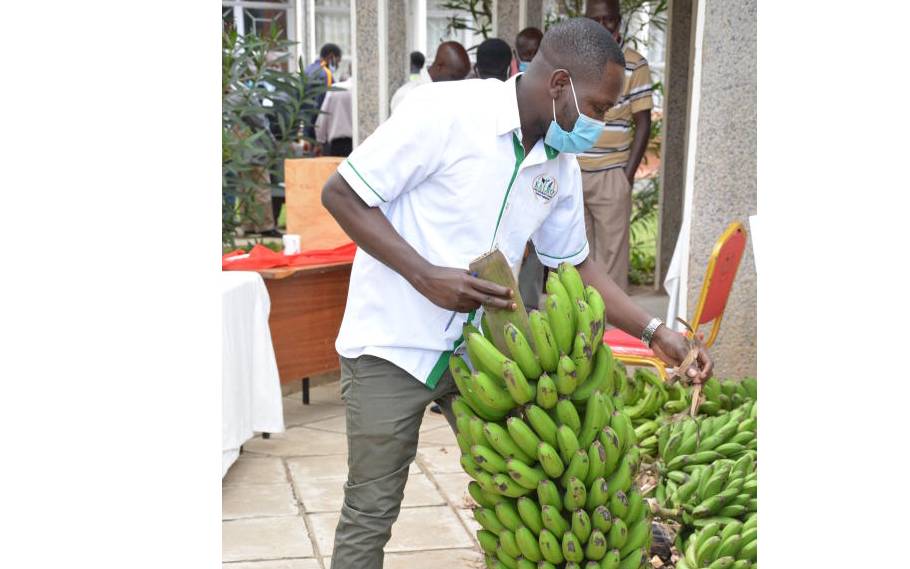 Scientists from the Kenya Agricultural and Livestock Research Organisation (Kalro) have started the process of producing disease-tolerant banana varieties.
The experts have already come up with a variety that is tolerant to Panama disease. Speaking yesterday in Naivasha, Felister Makini, the deputy director in charge of crops at Karlo, said pests and diseases were some of the major challenges facing banana farmers.
Makini said the research organisation has already come up with a Cavendish variety which is tolerant to the Panama disease.
"We are working round the clock to come up with another variety that can do well in parts of Eastern Kenya where there is scarcity of water," she said.
She noted that lack of personnel has affected Kalro's research following the ban by the government on hiring of new staff, mainly scientists.
Makini stressed that post-harvest losses that occur during packaging and transportation of the produce remain another challenge.
She said Kalro and the World Bank have embarked on a programme to address issues of planting materials, soil fertility and harvesting.
"Currently the country's banana production is low. We are doing 10 tonnes per acre. We can double this through change in farming methods," Makini said.
Despite the challenges facing farmers, she averred that value addition had increased their earnings. "Because of value addition, we now have banana wine, crisps, vinegar and other products. We shall continue to support farmers so that they can produce more," Makini said.
Eric Kirimi, a banana farmer from Tharaka Nithi County, said diseases and low market prices were the biggest challenges banana farmers face. He said in Tharaka, water scarcity was another issue.
"Water is a big problem. We also have a number of diseases and pests like banana weevil that have affected farmers greatly and have lowered production. We are using integrated pest management to contain them," Kirimi said.