Farming enthusiasm sparked in Kenya amid COVID-19 pandemic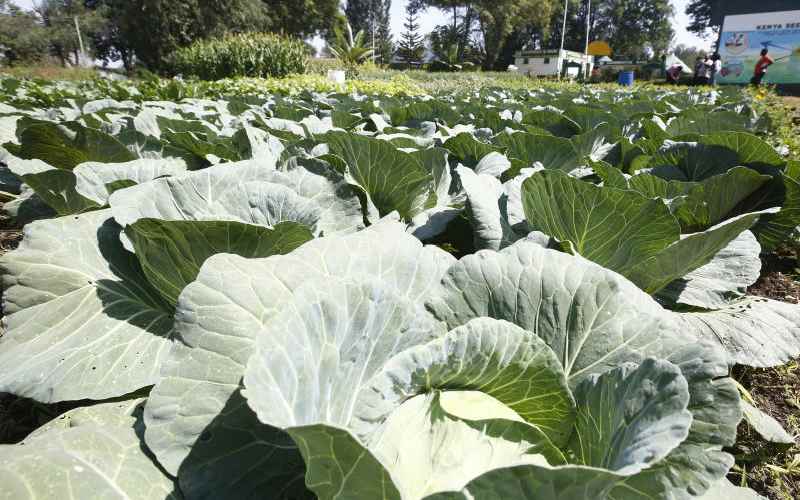 As Kenya battles to contain Covid-19, which is spreading faster in the east African nation, the disease is having unintended positive outcomes on farms in the east African nation.
Its outbreak in March has seen farm activities surge across the country as some citizens, who have lost jobs while others like teachers who have plenty of time on their hands after schools closed, turn to farming.
The result is that the country's farms are turning greener as the disease sparks a green revolution of sorts.
Antony Kimani, a resident of Kitengela, south of Nairobi, is among those who have embraced farming this period.
With his employer having adopted a system that sees them work in a two weeks shift to curb Covid-19 spread, the journalist embraced farming.
He set up a greenhouse and has planted colored capsicum inside and on a separate piece of leased land, he has grown tomatoes.
"I started farming sometime back but what I have done this period is to expand the business to using greenhouse," he said of the project that cost him 200,000 shillings.
Since the outbreak of the disease in Kenya in March, Kimani has planted and harvested tomatoes.
"I am in the second season of tomatoes that I planted this month and hope to harvest in late September," said Kimani, adding the project has boosted his income after his employer slashed their pay by 35 percent.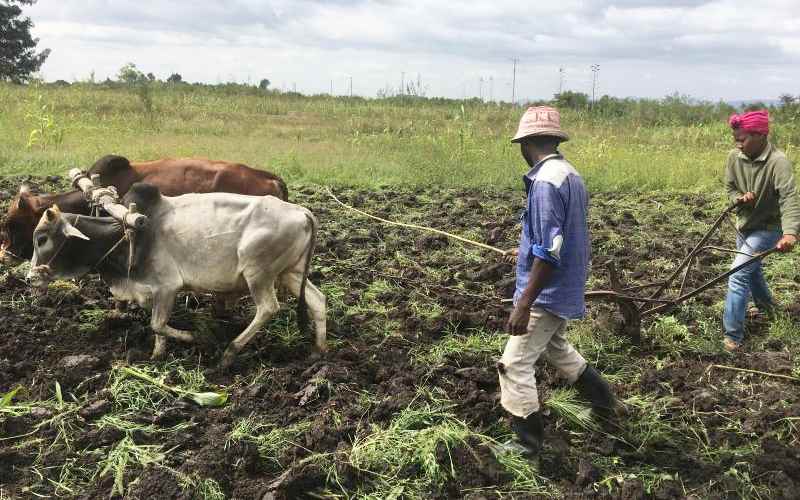 Popular crops on Kenyan farms currently include maize, beans, onions, tomatoes, capsicum, fruits, chilies and cabbages as the number of people farming surges.
Students, who are at home due to the disease, are among those who are contributing to the green revolution as parents find ready labor in them.
In the Rift Valley, Kenya's breadbasket, most farmers expanded the maize acreage thanks to labor provided by their children who have been at home since March.
"We harvested beans in June and we will start harvesting maize next month. I will plant a second season crop soon after," said George Ambuche, a farmer in Kitale, Kenya's breadbasket.
Despite the Covid-19 disruption, Kenya expects to harvest 37 million 90kg bags of maize and 4.9 million bags of beans this year, thanks to increased farm activities, according to the Ministry of Agriculture.
While this is a slight decline from last year's 39 million bags, it is a commendable feat.
Social media pages in Kenya are filled with stories and photos of many young people engaging in farming for the first time during the period.
"My small backyard farm in western Kenya, Trans Nzoia County, Kitale. Doing well. Agribusiness should be the backbone of our economy as a nation," Mathew Miyen, a young farmer, writes on Twitter as he shares photos of himself on his banana and maize farms.
"Farming is the solution to unemployment in Kenya, we are living in days when joblessness is the norm," writes Abdulrahman Ibrahim as he shares photos of his freshly harvested tomatoes.
Farming became more appealing to citizens after the government classified it as an essential service.
This saw easy movement of farmers in search of inputs and to sell produce amid surge in demand for food following restrictions that slowed down imports from Uganda and Tanzania.
Unlike many others, the local farming industry has braved the Covid-19 effects, seemingly emerging unscathed as food demand soars, what is appealing to many.
Beatrice Macharia of Growth Point, an agro-consultancy, observed that besides the current conditions forcing people to farm, ease in access to extension services and market through online platforms has boosted uptake of farming activities.
"The disease we can say has turned a blessing for Kenya when it comes to farming because people are embracing agribusiness amid job losses, closure of institutions and the tough economic conditions," she said.
Want to get latest farming tips and videos?
Join Us