Over 22,000 farmers to benefit from Sh585m World Bank grant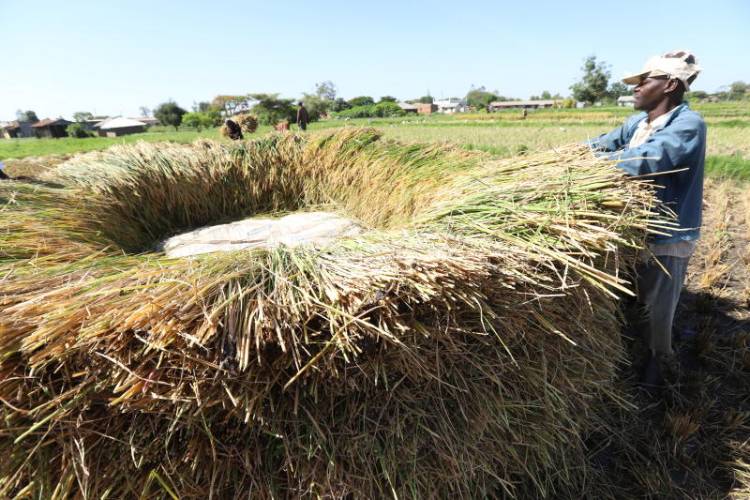 Some 22,000 farmers in Kisumu County have been identified to receive part of the Sh585 million funding from the World Bank.
The funding aims to boost food security in the region during and after the Covid-19 pandemic.
According to the County's Chief Officer for Agriculture Dr Paul Omanga, Sh50 million has already been released to farmers spread in seven sub-counties.
DR Omanga said the pandemic had impacted negatively on Kisumu's general food production since March.
He spoke as governor Anyang' Nyong'o revealed the World Bank funds would be disbursed through the Kenya Climate Smart Agriculture Project (KCSAP) over the next five years.
The county will receive Sh117 million each financial year from the project which falls under the Ministry of Agriculture, Livestock and Fisheries.
"KCSAP's primary aim is to boost farmers' productivity and food security while addressing climate change adaptation and mitigation measures," Omanga said.
KCSAP projects will help achieve food security targets, coming hot on the heels of a fast growing population and changing diets that are driving up demand for food daily.
Prof Nyong'o said farmers have been affected by climate change that is affecting productivity of crops and livestock.
"This is why KCSAP targets to build resilience and minimise emissions from farming systems, enhance adaptation to climate risks and improve agricultural productivity," he said.
County agriculture officials asked farmers to form groups to access the funds.
Want to get latest farming tips and videos?
Join Us