What you need to export bananas and broccoli to South Korea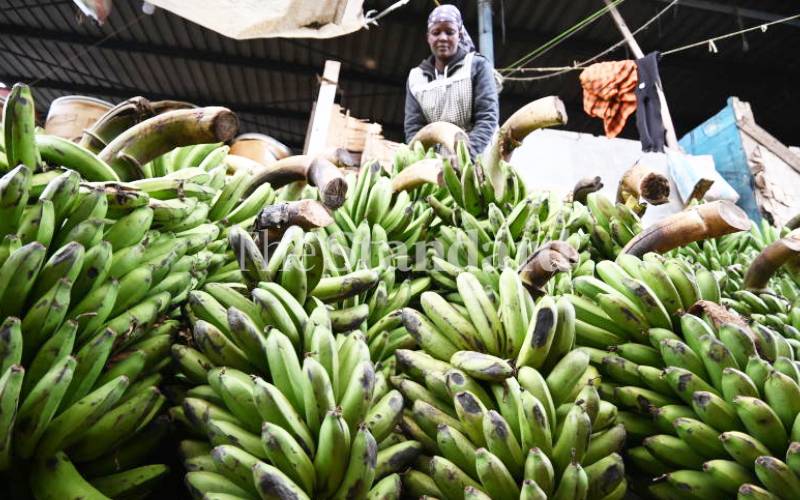 The government has urged banana and broccoli farmers to tap into the South Korea export market.
Professor Theophilus Mutui, Managing Director at the Kenya Plant Health Inspectorate Service (Kephis) encouraged especially the youth and women to capitalise on the market for unripe bananas and broccoli from Kenya.
"We wish to encourage the youth, women and farmers to increase volumes of unripe banana and broccoli to South Korea as the market for these commodities is open," said Prof Mutie.
The government started initiating a bilateral agreement with the Asia giant in 2015 with a view of giving fresh produce from Kenya access to South Korea market.
In January 2016 the Republic of South Korea, through Kenyan Embassy in Seoul, agreed that Kenya can export unripe banana and Broccoli as long as they get a phytosanitary certificate from Kephis, the regulator.
But what does it entail to access the export market especially a smallholder farmer?
Prof Mutui explained that gaining access to a new market for a plant commod­ity can, in some circumstances, involve a relatively straightforward process, while in other circumstances it can be complex.
Initiation process
"The initiation of the process, whereby a country considers a request for market access, usually takes the form of a written submission from the relevant government authority of the exporting country to the counterpart agency of the importing country," he explained.
He said this is mainly done through a Pest Risk Analysis which is the process of evaluating biological or other scientific and economic evidence to determine whether an organism is a pest, whether it should be regulated, and the strength of any phytosanitary (plant health) measures to be taken against it.
On the requirements for certification and issuance of phytosanitary certificates, Prof Mutie explained that exporter interested should be registered by Horticulture Crops Directorate as an exporter or horticultural products.
Also, the client should register with Kephis by submitting statutory documents to be issued with credentials for accessing the Electronic Certification System (ECS) in order to make electronic applications for inspection and issuance of phytosanitary certificates.
Phytosanitary certificates are issued upon inspection and confirming that the bananas are free from pests and pest damage and meet quality requirements.
Other quality requirements that should be met include ensuring bananas are unripe, free from damage, and practically free of any visible foreign matter.
Apart from market access for unripe banana and broccoli, Kenya also exports cut flowers such as roses, Gypsophilla, Freesia, Calla Lillies, Limonium, Solidago, Carnations, Zantedechia, Hydrangea, Lavender and Craspedia to the Republic of South Korea.
Prof Mutui stated that Kenya will continue to engage the Republic of South Korea on the export of more products such as avocados, passion fruits, baby carrots, baby corn, bananas, sugar snaps or snow peas, Karella and pineapple fruits.
Want to get latest farming tips and videos?
Join Us