Call to partner in pulses and legumes value chain series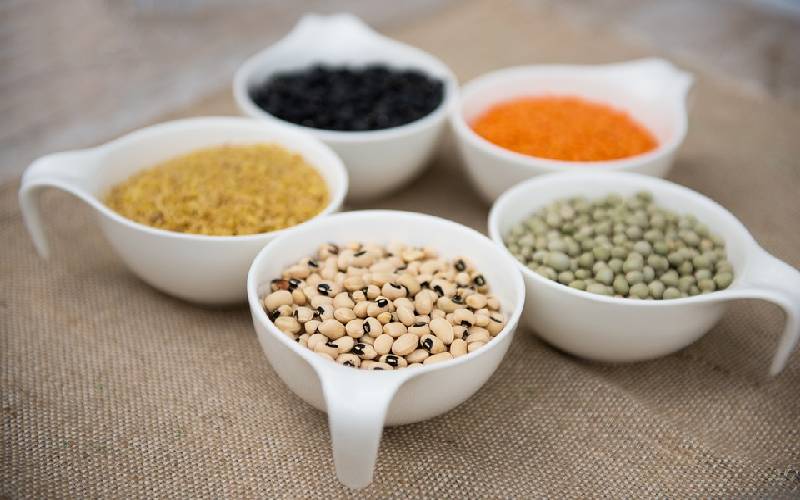 World Pulses Day is a designated United Nations global event to recognize the importance of pulses (chickpeas, dry beans, lentils, dry peas and lupins among others) as a global food.
It has been proclaimed on February 10 of each year since 2019 by the General Assembly of the United Nations on December 20, 2018.
This celebration is a recognition of the decisive role that pulses can play in achieving the comprehensive, far-reaching and people-centered set of universal and transformative goals and targets of the United Nations' 2030 Agenda for Sustainable Development, a plan of action that seeks to strengthen universal peace.
World Pulses Day provides an opportunity to raise awareness about the nutritional benefits of pulses as part of sustainable food production with the aim of enhancing food security and nutrition.
World Pulses Day also seeks to maintain the momentum gained during FAO's announcement of 2016 as the International Year of Pulses.
The Standard Media Group has initiated FarmKenya mandated to amplify various activities done by stakeholders in the agriculture sector through dedicated platforms like KTN Farmers TV, Smart Harvest and Technology Magazine, FarmKenya Digital platform (www.farmers.co.ke) and Maisha Kilimo radio show.
It is on this ground that we seek to play a central role in achieving the above purpose in Kenya through a special edition of the Smart Harvest and Technology magazine in the Saturday Standard Newspaper as part of the monthly value chain series, a live tv panel discussion and multimedia awareness campaign before, during and after the material day.
The format and deliverables include a panel of four experts moderated by a science journalist to discuss the subject matter live on KTN News and KTN Farmers TV on 10th February between 9-11am.
There will also be live-tweeting of the above forum on FarmKenya Twitter handle and tagging partners.
Take a quick survey and help us improve our website
Take a survey
It will also include awareness campaigns on radio, TV and print three days before the forum.
Also in the package will be social media awareness campaign three days before and three days after the material day as well as an eight-pager value chain edition of the Smart Harvest magazine exclusively on pulses and legumes in the Standard Newspaper on February 28, 2021.
To partner, please contact Ronald Ayieta 0726 374 545 or [email protected], or Mary Kinyua 0711 710 639 or [email protected]. To pre-order copies of this magazine, contact Agnes Nyambare at 0719012730 or [email protected]