Mkulima Expo 2021: Resilience in agriculture amid Covid-19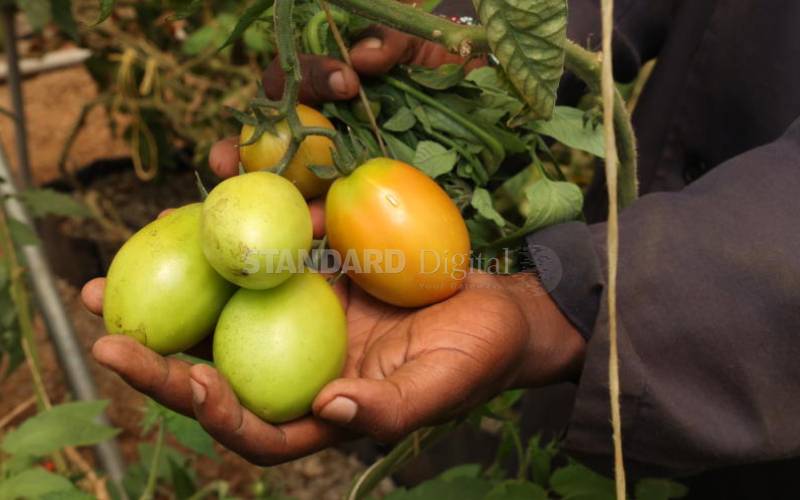 Standard Group and Kenya Agricultural and Livestock Research Organization (KALRO) have partnered to promote good agricultural practices through various platforms including events.
In this regard, the two organizations have set up a semi-virtual edition of the Annual Mkulima Expo due to Covid-19 restrictions on gatherings.
Standard Media Group has committed to impacting farming communities in Kenya through its 360° media strength.
The company created Farm Kenya Initiative under Corporate Affairs Department to coordinate all agriculture related products and activities.
Some of these include a weekly pullout on Saturday Standard dubbed Smart Harvest and Technology, a 24-hour Agribusiness TV station (KTN Farmers TV), Agri-based events such as FarmKenya Connect, FarmKenya Breakfast and Annual Farmers Expo dubbed Mkulima Expo and digital platforms such as farmers.co.ke, FarmKenya Top Tips, FarmKenya marketplaces and farmpedia, a farmers' dictionary.
We believe strategic partnerships are the best way in achieving FarmKenya objectives and as such, we have partnered with key stakeholders that not only provide solutions to citizens but also support the growth of communities through farming.
KALRO on the other hand is a corporate body mandated to streamline research in crops, livestock, genetic resources, biotechnology, crops and animal diseases and to expedite equitable access to research information in agriculture.
Impact of Covid-19
Just like other sectors, Agriculture has been hit by COVID-19. Food production, export of agricultural commodities and local trade in agriculture reduced drastically.
Take a quick survey and help us improve our website
Take a survey
Despite all these, players in the agriculture value chains have been resilient and ensured food security was sustained. This expo therefore seeks to highlight how various stakeholders have managed to beat the pandemic to ensure we have safe food on the table every day.
The event subthemes include:
Food and nutrition sufficiency
Digital technologies and ICT in agriculture
Women and youth in agriculture
Public private partnerships in agriculture
Food safety
Livestock health and welfare
Event format
The 2-day event will comprise of plenary sessions, panel sessions on respective thematic areas, exhibition and Q&A sessions. All these sessions will be achieved virtually with minimal gatherings where necessary. All proceedings will be broadcasted live on KTN News and KTN Farmers and live streamed on various online platforms.
Plenary sessions
There will be a 1-hour session at the start and the end of the event to officially open and close the expo. Keynote speakers drawn from private and public sectors will virtually give opening and closing remarks.
Panel sessions
Various stakeholders will have moderated sessions to discuss each thematic area distributed in between other activities within the 2 days.
Farmers Expert Engagement Dialogue (FEED)
This is a Q/A session between farmers and experts on frequently asked questions on farming practices. a pool of experts drawn from KALRO and other organizations will be ready for all farmers queries. The 1-hour session will be moderated by TV personalities vast in agriculture.
Training and demonstration
During the event, experts will train farmers on Good Agricultural Practices (GAP) that will lead to ultimate improvement on their produce and subsequently their income. The trainings will be based on pre-determined demonstration areas. Experts are seasoned professionals from KALRO and other extension officers from the MoA.
Exhibitions
Various agricultural organizations with operations in the thematic areas will be engaged to exhibit various products and services aimed at supporting the farming communities. The displays will be agricultural inputs like seeds, fertilizers, farm machinery and equipment, innovations and technologies, agricultural services including financing options, marketing, extension and consultancies as well as digital solutions available for farmers.
The exhibition sites will be located across most of the regions in Kenya hosted by KALRO Regional Centres countrywide. Exhibitors will be expected to observe all MoH Covid-19 guidelines with only one person per exhibition.
Controlled numbers of farmers will be allowed to visit each Centre after live coverage on TV. To participate as an exhibitor or panelist, please contact Victor on 0724666755 or [email protected]