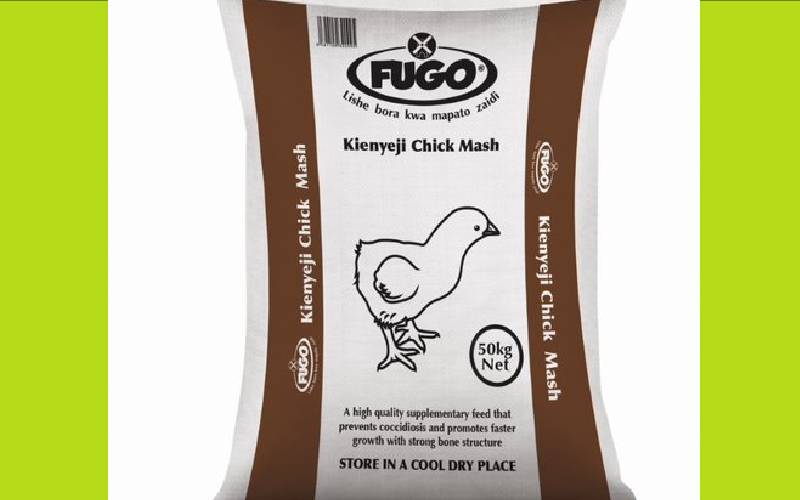 Improved traditional chicken (Improved Kienyeji) rearing has increased in the recent years due to consumer needs response for poultry products that are wholesome, flavoursome and raised in a certain animal welfare standards.
This has given rise to intensive, semi-intensive, free range & organic poultry production systems. An improved Kienyeji poultry bird is an improvement of the traditional chicken ('road runners') which are bred to resist a number of diseases, adapt to the different poultry production systems and at the same time have a better growth rate for commercial viability. Other breeding characteristics might include the naked neck, colour of the birds or any other unique attributes.
The feeding of the Kienyeji bird (Improved or Traditional) has been a major challenge to many farmers who do not realize the full growth potential for these birds. Unga Farm Care (EA) Ltd. manufactures a 3-phase (Fugo Kienyeji) feed that targets the different growth stages of a Kienyeji bird (Kienyeji Chick, Kienyeji Grower & Kienyeji Layers). This focus ensures that the Kienyeji bird grows fast and ultimately becomes a profitable poultry venture.
In this article we will highlight the feeding regime for a Kienyeji bird. Upon chick arrival at the poultry unit, feed and water should be available for immediate intake while the right brooding temperature set for chicks' comfort.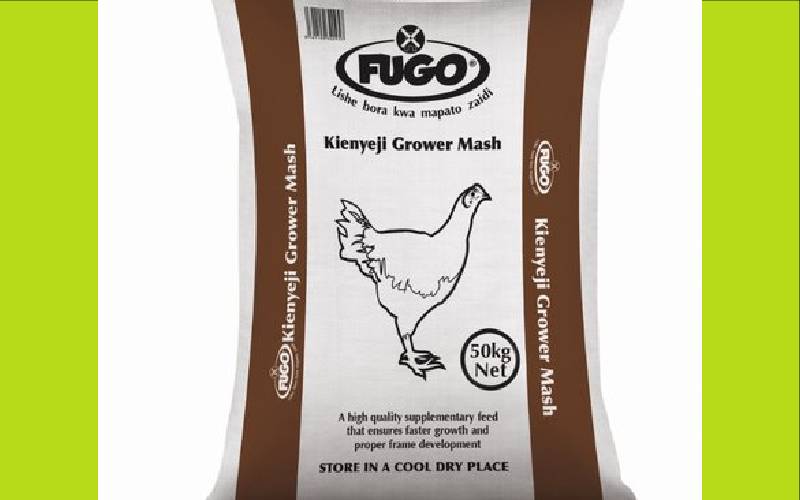 Fugo Kienyeji Chick Mash is fed from Day 0-Week 6. It provides balanced nutrients that support the proper development of strong Kienyeji chicks' internal organs and better immune system to resist early chick mortalities. A good start of a Kienyeji chick gives a better milestone for better growth rates.
Fugo Kienyeji Grower Mash is fed for Kienyeji meat production from (Week 7- Slaughter) and for Kienyeji eggs from (Week 7- Start of Lay). This feed provides high quality supplementary nutrients that support proper frame development of a Kienyeji bird and faster weight gains. Depending on the farmer preferred production system, a Kienyeji bird can adapt to free range at this stage.
Fugo Kienyeji Layers Mash is fed for Kienyeji bird from the start of lay at 10% egg production (Week 24-27) and continued during egg production phase. This feed provides high quality supplementary nutrients that gives strong shelled Kienyeji eggs and yellow coloured egg yolks if raised in either of the production systems.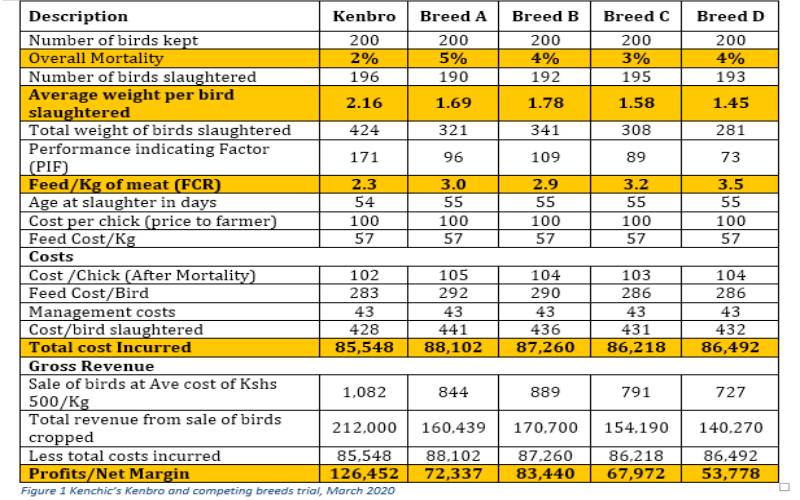 Feed introduction through the different stages should be gradual and done within a period of 3-days. This gradual transition gives the Kienyeji bird an easy start to the new diet phase. Clean water consumption in a Kienyeji bird influences their growth rates.
The use of Selko-pH (blend of organic acids) in the drinking water improves water quality, promotes protein digestion, and ensures a good gut microbial balance. We recommend the use of Vigosine in periods of environmental stress. All these benefits lead to better feed conversion ratio (FCR) during the Kienyeji rearing period which indicates the level of farm management.
As mentioned earlier, improved Kienyeji bird is genetically bred for different growth rates. We recommend the KENBRO (improved Kienyeji) bird to farmers that is supplied by Kenchic Ltd. and which has an excellent growth rates as indicated from a recent trial done comparing it with other competing breeds in the Kenyan market for meat production.
Unga Farm Care (EA) Ltd. is committed to offer technical support and trainings to poultry farmers across the Country. We remain the market leaders in animal nutrition expertise in the region with international linkages to give our farmer the best and consistent nutritional products.