New Murang'a milk factory helps stabilise prices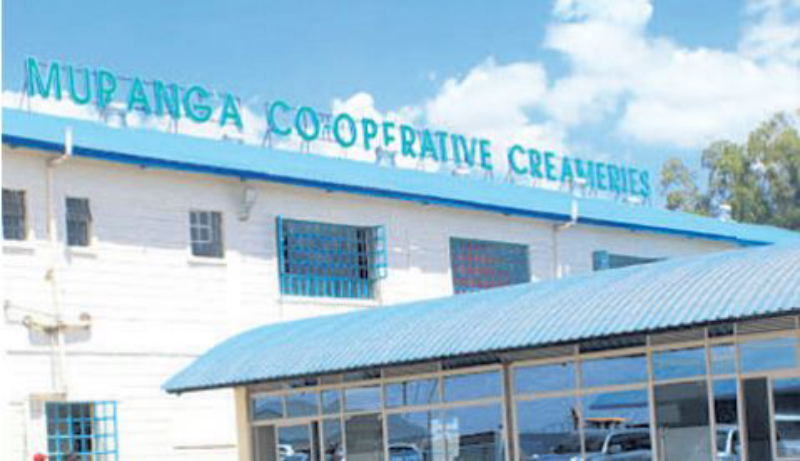 A milk processing plant established by Murang'a county government is buying milk at Sh35 per litre, against the current under Sh30 that big processors like Brookside and New KCC are o­ffering to farmers, a development that could o­ffer direction on what counties should do to stabilize milk prices.
The county government has provided for guaranteed minimum returns for milk supplied to the plant located in the Maragua area. Murang'a Governor Mwangi wa Iria has termed the investment as being of great benefi­t to dairy farmers in the county who for many years have been exploited by brokers.
He said prices of milk have been fluctuating subjecting farmers to count losses especially when there was a glut of the commodity.
"Private milk processors are currently buying milk at any amount between Sh20 and 25 per liter due to high production of the commodity," said Wa Iria when he welcomed a delegation from Nigeria who visited the plant on Tuesday.
The Sh35 price, the governor said, would be the minimum amount the county cooperative creameries would give to farmers and express hopes of increasing the amount to Sh40 per litre next year.
He talked of revamping a program dubbed 'one home-one cow' which was initiated by the county government three years ago where every home was to get a dairy cow to ensure income for every family.
In 2015, the county government procured 35 milk coolers with a capacity of 5,000 litres and installed them in every ward to facilitate collection and storage of milk from farmers. The county established mashinani cooperatives in all the milk catchment areas and attaching each group to a milk cooler with the objective of collecting milk from farmers and sending it to the coolers.
The plant is managed by Murang'a County Cooperative Union, an umbrella body charged with the responsibility of sourcing for market for the milk collected by the mashinani cooperatives. The processing plant has a capacity to process 240,000 litres of milk per day and store 60,000 litres.
The Processing of milk at the factory commenced mid this year and is currently producing two brands on extended shelf life milk. Wa Iria called on local dairy farmers to make full use of the factory by selling their produce to the plant which has a big capacity for processing milk.
Want to get latest farming tips and videos?
Join Us