Disease that you must report to State official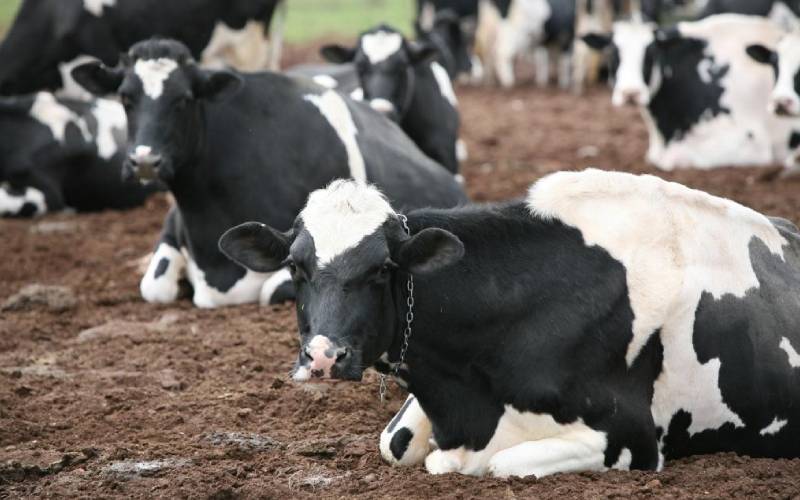 Dear Daktari, Years ago, we had a quarantine imposed in my area. There was a rumour that it was because of an outbreak of Foot and Mouth in neighbouring counties of Narok, Migori and Homa Bay. There was talk of farmers and people being arrested for not complying. A vet told me that that is the case with all notifiable diseases. Please educate us on notifiable diseases... [Samuel Omariba, Kisii County]
Thank you Omariba for the question. One of the ways of preventing, controlling and managing diseases is through the law. This technique traces back to medieval times where those in authority implored the law to impose quarantines and this has evolved into the contemporary world. This also applies to borders and countries so that animals quarantined cannot access international markets whenever they have such diseases.
What are notifiable diseases?
Notifiable animal diseases refer to a group of diseases, which if they occur or are suspected to occur, must be reported to veterinary authorities. This means that there is a legal obligation to notify authorities if you know or suspect that an animal has a notifiable disease. The control and subsequent management of notifiable diseases requires early recognition to reduce its economic and social impact. Most notifiable diseases also present a national risk, may affect access to international market and hence the urgency to contain them. Host characteristics including disease reservoirs, the transmissibility and virulence, the environmental factors and socio-economic context are normally considered. This factors come into play to influence the disease progression. While most notifiable diseases are listed and documented in legal documents they can also include new or unknown diseases. Different countries have different lists of notifiable diseases.
Notifiable diseases in Kenya
The notifiable diseases in Kenya are contained in the Animal Diseases Act Cap 364. They include cattle plague (rinderpest), anthrax, Contagious Bovine Pleuro-Pneumonia (CBPP), tuberculosis, East Coast Fever (ECF), epizootic or ulcerative lymphangitis, rabies, Foot-and-Mouth Disease (FMD). Plus any other contagious or infectious disease of animals that the relevant Minister may declare to be a notifiable.
As a farmer, an owner or a trader of an animal suspected or confirmed to be infected by a notifiable disease you are required by law to report to veterinary authorities. You may not be a farmer or an owner of the animal but you own land within which the said animal is; in this instance you are duty bound to report the case to veterinary authorities. A veterinary practitioner, a laboratory worker or an operator of a meat processing facility should also report such cases. Quarantine which is the restriction of movement will always follow the reporting of notifiable diseases. It is a legal requirement that no livestock shall be moved from or into any infected area or from place to place within such area without the written permission from veterinary authorities.
Signs of a notifiable or emergency animal disease
Though not specific; notifiable disease will present the following clinical signs high rate of death or sickness among animals, sudden death, sudden and marked drop in production for example milk or egg, rapid spread of the disease through the herd. Any unusual disease symptoms may be indicative of a notifiable disease.
[Dr Othieno is a veterinary surgeon and the head of communications at the Food and Agriculture Organization of the United Nations (FAO) Kenya. The views expressed here are not necessarily those of FAO]
Want to get latest farming tips and videos?
Join Us