Kenya to eradicate deadly goat plague by 2027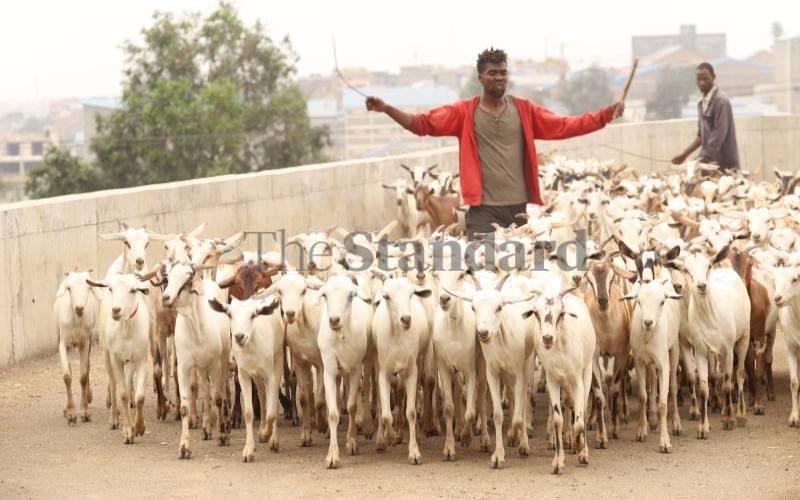 Kenya plans to eradicate the deadly Peste des petits ruminants (PPR), also known as 'goat plague', disease by 2027, three years before expected global eradication. PPR is a viral disease related to rinderpest of sheep and goats.
Livestock diseases have reduced Kenya's exports to international markets and mass countrywide vaccination is necessary.
Kenya is partnering with Food and Agriculture Organisation of the United Nations (FAO) and International Livestock Research Institute (ILRI) to reach the goal.
In a symposium to mark 10 years since the successful eradication of rinderpest, organised by FAO and International Atomic Energy Agency (IAEA), Dr Henry Wamwayi from African Union Interafrican Bureau for Animal Resources (AU-IBAR) said animals move from one region to another, and very often across national boundaries.
"And therefore, transnational animal diseases can only be controlled if there is cooperation among countries," said Wamyayi
The last known case was in Kenya in 2001. In 2010, the country celebrated its certification as rinderpest-free.
First veterinary schools
The IAEA Animal Production and Health Laboratory has supported vital research and development work to help countries tackle animal and zoonotic diseases such as Avian flu, African swine fever, Zika and Ebola in the past decade.
Between 1889 and 1897, rinderpest swept across east and southern Africa killing 90 per cent of all cattle. That was akin to the 1700 devastation in Europe where it killed millions of cattle and led to the establishment of the first veterinary schools.
Before a vaccine was found, the best that was done was to quarantine the sick animals or slaughter them to save the herd.
FAO Director-General Qu Dongyu said sustainable animal production and animal health systems are essential to attain the Four Betters – better production, better nutrition, a better environment, and a better life.
"Protecting animal health under the One Health framework is at the core of our work. This symposium is an excellent platform to discuss progress, but more importantly, to envisage the future," he said.
Rinderpest is the second viral disease to have been defeated globally after smallpox was eliminated in 1980. For centuries, the cattle and wild animal pest seriously threatened food security, especially in Africa and Asia.
OIE Director General Monique Eloit said the risk of rinderpest occurrence still exists, and people are only as safe as the weakest link allows. She called on countries that have not yet accepted the rinderpest vaccine to do so.
"The eradication of rinderpest is a perfect example of the effectiveness of well-built partnerships. Surveillance is an essential component of disease prevention along with vaccines," she said.
With livestock production systems becoming more intensified in many parts of the world to meet demands for animal-based foods, the symposium addressed the challenges and potential strategies for controlling emerging and re-emerging infectious diseases.
One Health recognises the interconnectedness of the health of people, animals and the environment, and this multidisciplinary approach is essential to achieve optimal planetary health and the Sustainable Development Goals by 2030.
Want to get latest farming tips and videos?
Join Us