How to prevent footrot in your livestock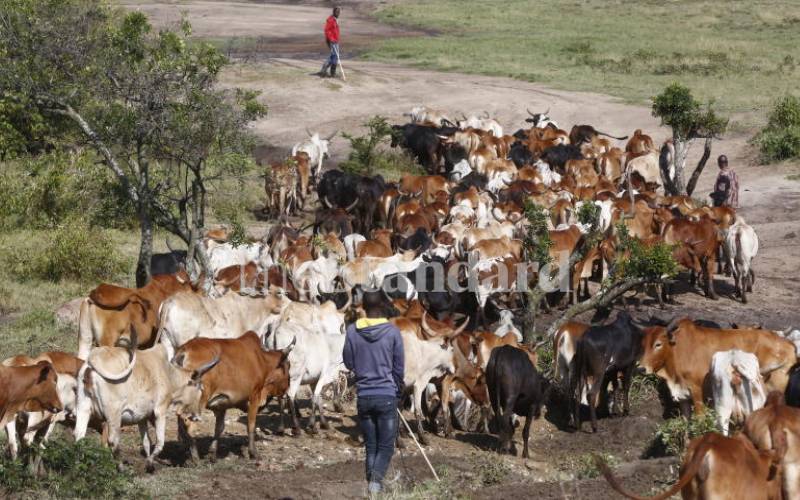 Dear Dr. Othieno
I am a regular reader of your weekly columns in the Smart Harvest magazine. I am a dairy farmer in Turbo which is near Eldoret town. This year we had above-average rains and that came with a disease I had not observed on my farm. Two out of my ten cows suddenly became lame and when I called in the vet he said the cows were suffering from foot rot. He suggested culling of the cows since the lameness was severe in the two animals who were not eating and spend more time sleeping.
How can I prevent this disease in future? Although the affected animals were among my best they were old and I was planning to sell them before this. I could suffer losses if the same disease affected my other remaining eight cows that are approaching their optimal production stages.
Thank you. Moses Cheruitoy, Turbo Eldoret
What is footrot?
Sorry for having to cull your dairy animals early due footrot. Thanks so much for reading the Smart Harvest magazine and for taking time to give us feedback. Footrot is a bacterial infectious disease of cattle that can result in early culling if not treated early and appropriately. Footrot is characterized by swelling on the foot and lameness. Footrot results in reduced milk production and loss of body weight. Lame bull and females will be reluctant to breed. Footrot responds to treatment if diagnosed early. However, when treatment is delayed the disease takes a chronic course and affects other deeper structures of the foot and subsequently a poor prognosis. Footrot is the leading cause of lameness in cows.
What causes footrot?
The bacteria that causes footrot is normally present on healthy skin. There are a number of bacteria that cause foot rot. In injury or when the foot is continually in wet conditions the bacteria enter deeper tissues and cause infection. Nutrient deficiency especially zinc, selenium and copper can also affect the skin or hoof wall integrity and causing the entry of bacteria.
When is the disease common?
The incidence of footrot is common during cold weather when the foot is continually in damp areas. The disease can also occur during dry seasons when animals are grazing in pastures with sharp grass stems or mowed grass, rough surfaces with stony sharp gravel can injure the interdigital space causing foot rot. Poor hygiene in livestock houses with accumulation of feces and urine predisposes cattle to foot rot. Sick cows serve as a source of infection to other animals. Footrot is common in dairy and beef cattle especially those under intensive production systems.
What are the clinical Signs for footrot?
Footrot affects all ages of cattle and all dairy and beef breeds. Footrot infection causes a lot of pain that results in sudden onset of lameness. The space between the hooves will become red and swollen. The affected animal eats less, if being milked the production will drastically reduce.
How is footrot treated?
Footrot can be treated easily when diagnosis is done early and appropriate treatment instituted. When diagnosed early topical treatment or systemic antimicrobials will clear the disease within three to four days. If no improvement is recorded within this time limit then it is likely the disease has affected deeper structures. Affected animals should be kept in a dry area until they are completely healed. Delayed treatment may necessitate claw amputation or early culling; just like in the above case of Moses.
Prevention of footrot
Footrot can be prevented through good hygiene. The environment where animals spend most of the day should be kept dry; minimize the time animals spend standing in muddy and moist areas. Minimize injuries to the foot by removing sharp objects in the environment. Foot baths can help to wash and disinfect hooves. Animals should be supplemented with zinc, selenium, and copper. Farmers should be keen to observe the disease and call in vets for timely and appropriate treatment.
(Dr. Othieno was the Vet of the Year Award winner and works in the Division of Communication and Vet Advisory Services within the Directorate of Veterinary Services; [email protected])
Want to get latest farming tips and videos?
Join Us