Raila Manifesto: Azimio coalition to grow agriculture to 30 per cent of GDP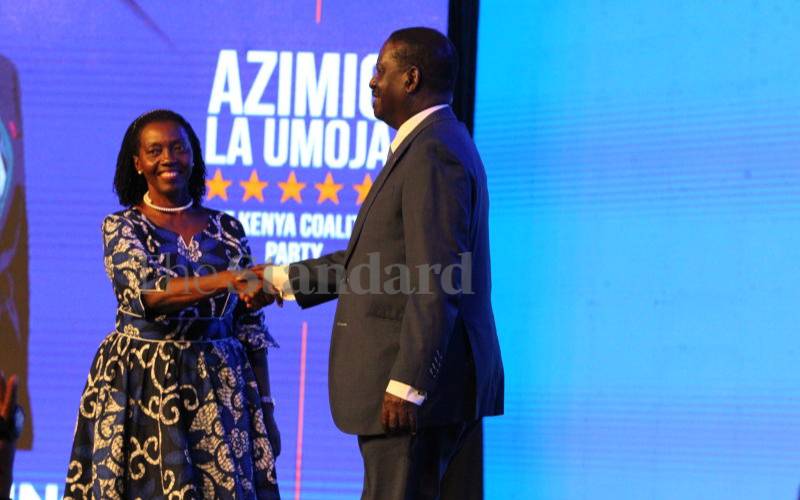 The Azimio La Umoja coalition has made an ambitious commitment to grow the agricultural sector to 30 per cent of the Gross Domestic Product (GDP). This would be a significant increase from 22.4 per cent in 2021, according to the Economic Survey 2022.
Top of the ten-point agenda is a commitment to improve access to affordable inputs such as seeds, fertiliser and chemicals, and credit facilities to farmers. This comes against a backdrop of skyrocketing farm input prices.
In April, a 50-kg bag of DAP fertiliser had hit a high market price of Sh6,000, before a directive was issued by Agriculture cabinet secretary Peter Munya, to revert the prices to Sh2,800. This was enabled by a government subsidy amounting to Sh5.734 billion to subsidise 2.28 million 50kg bags of fertiliser for farmers growing food crops.
Under agenda four of the manifesto dubbed Azimio la Ukulima, the coalition's ultimate objective is to generate agricultural bounty to feed the people of Kenya - the Fukuza Njaa agenda. More interesting is the pledge to create an environment for climate-smart agriculture, agro-processing, improved livestock farming and growth of the blue economy as outlined therein.
"In undertaking this, the Azimio government will factor in climate change adaptation and mitigation to support and help realise high agricultural productivity across the nation. We will commercialise large scale arable but idle government land into productive agricultural enterprise," read part of the manifesto.
Other commitments made by the coalition are to improve agricultural infrastructure particularly rural access roads, electric power, and cold storage facilities in every constituency, Invest in the mechanisation, digitisation, and application of science and technology in agriculture as well as efforts to eliminate post-harvest losses.
The Raila Odinga-led coalition further commits to support and promote research, training and extension services, review policies, laws, standards and norms to guide the sector, invest in mechanisation, digitisation, an application of science and technology in agriculture and also promote innovative and entrepreneurial approaches to agriculture.
If the projected expansion of the agricultural sector is anything to go by, the commitment to promote agro-processing and value addition will be a welcome relief for a country grappling with unemployment. For decades agriculture has been considered the worst ruminating sector yet it employs a majority of the Kenyan population.
Notably though, Azimio's manifesto steered clear of pressing issues such as the dwindling sugar sub-sector, shrinking agricultural acreage, disabling middlemen who riddle sectors such as tea and potato as well as the long overdue revival of the pyrethrum and sisal industry.
Want to get latest farming tips and videos?
Join Us