Cane farmers want Munya to act on cheap imports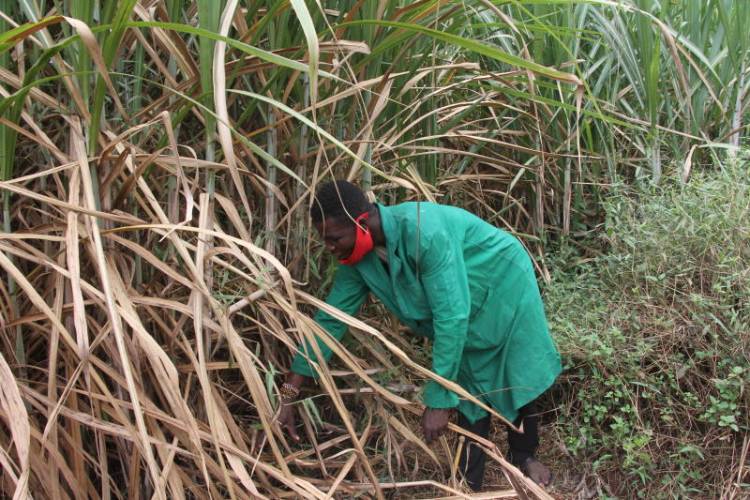 The Kenya National Federation of Sugarcane Farmers wants Agriculture Cabinet Secretary Peter Munya to intervene in the issue of high sugar imports and low prices.
The federation's Chief Executive Francis Waswa said the government should pay close attention to issues affecting the sugar industry since the majority of farmers are suffering.
He blamed the issues facing farmers on a surge in cheap imports that have distorted the market.
"The same way the Cabinet secretary has moved in to streamline the tea and coffee sectors, he should also come in and intervene in the sugar industry," Mr Waswa said during a press conference in Bungoma town.
"We have issues of prices and the Sugar Bill is currently stuck in Parliament…farmers are affected by unresolved factors affecting the industry. Let him now focus on sugarcane farmers."
The latest push comes days after cane farmers lobbied the National Assembly Committee on Agriculture to set up an inquiry into the importation of sugar.
While Mr Munya defended the government against allegations of allowing dumping of cheap sugar in the country, the growers have raised concerns that the imports are crippling the sector by lowering retail prices.
Issueing a statement on the status of sugar importation from the Common Market for Eastern and Southern Africa (Comesa) to the committee on Tuesday, the CS said the country is facing a deficit of 210,163 tonnes this year.
Sugarcane farmers under the Sugar Campaign for Change have also called on the government to protect farmers from exploitation by unscrupulous government officials who are pushing for unrestricted importation of the sweetener.
Take a quick survey and help us improve our website
Take a survey
The sugarcane association through its Vice Chairman Francis Oooko, who is also the receiver manager of Muhoroni and Miwani sugar factories, recently cautioned that local millers are being negatively affected by the dumping of sugar into the market.