Farmers to boost yield, profits with Bt Maize
Kenyan farmers will soon be able to grow GM (Bt) maize, a move that can save nearly 20 million bags of maize per year lost to pests.
This is a major step by the Kenya Agriculture and Livestock Research Organization (KALRO) toward increasing food and animal feed production.
The agency pushes for reduction in pesticide use by planting genetically modified (GM) insect-resistant maize.
"Insects are very difficult to fight because they have a very short lifecycle and produce a lot of offspring and Bt Maize is the best recipe to grow resistance," said Dr. Stephen Mugo, an independent consultant with KALRO.
"Stem borers alone reduce our production by 15 per cent which would go a long way in feeding Kenyans.
"We then decided to look for a solution that will not require us to use pesticides and ended up with this technology that allows maize to generate a toxin in itself that is not harmful to humans and livestock."
Genetically modified (GM) crops have been one of the fastest adopted agricultural technologies in recent history and with this latest development, Kenyan farmers are now closer to growing GM (Bt) maize on their farms.
Maize makes up about 65 per cent of total food calories consumed by Kenyan households. This demands a reliable maize production system for Kenya to be food secure.
KALRO is engaging stakeholders to further the new technology by educating the public about BT Maize advantages.
Take a quick survey and help us improve our website
Take a survey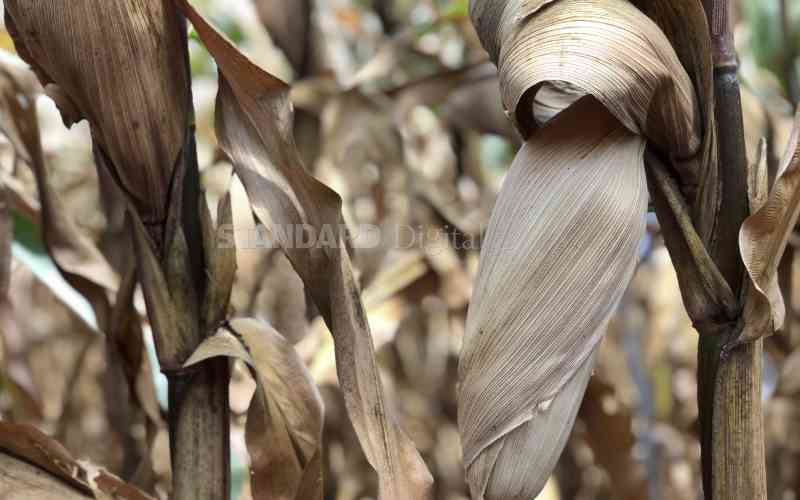 Initial interaction between the project team, media and farmers to understand the type of research being conducted by them is an excellent start to catch up with global trends.
"Our main aim is to use these trials to educate farmers and stakeholders and help them understand the benefits of this technology," said KALRO scientist James Karanja.
Trials by KALRO show that Bt Maize effectively controls maize infestation and damage by the two major insect pests affecting maize production in Kenya – the spotted stem borer and the African stem borer.
Stem borers and Fall armyworm alone lead to loss of nearly 20 million bags of Maize per year, this is more than what we import whenever we have shortages.
The Bt maize planted earlier in western Kenya is already showing resistance to the destructive stem borer and fall armyworm pests, which will help farmers reduce their use of pesticide sprays.
"Our main aim is to see that this variety of maize gets to the farmer and we are hopeful that maybe by August this year we will get approval to supply our farmers with this variety" James Karanja.
What is Bt Maize?
Bacillus thuringiensis is a species of bacteria that produces proteins that are toxic to certain insects. Because of this, it has been used as a safe microbial insecticide for over 50 years to control pest caterpillars.
Bt-protein is produced by a common soil bacterium first isolated in the Thuringia region of Germany. When eaten by an insect, the digestive system activates a toxic form of the Bt-protein killing the target insect within a few days.
The cultivation of Bt maize allows farmers to obtain additional production using fewer resources.
Most maize growers rely on traditional crop protection practices to manage these insects, including cultural, biological or chemical (insecticide) methods.
Bt maize has revolutionized pest control in a number of countries, but adaptation of genetically engineered crops initially drew contentious debates in the country, with biotech critics strongly questioning the technology's safety.
Genetically modified crop technologies have made great strides since its first introduction. Bt maize has already been approved to work in other countries like South Africa, Nigeria and Malawi where the technology has helped them double their yields.