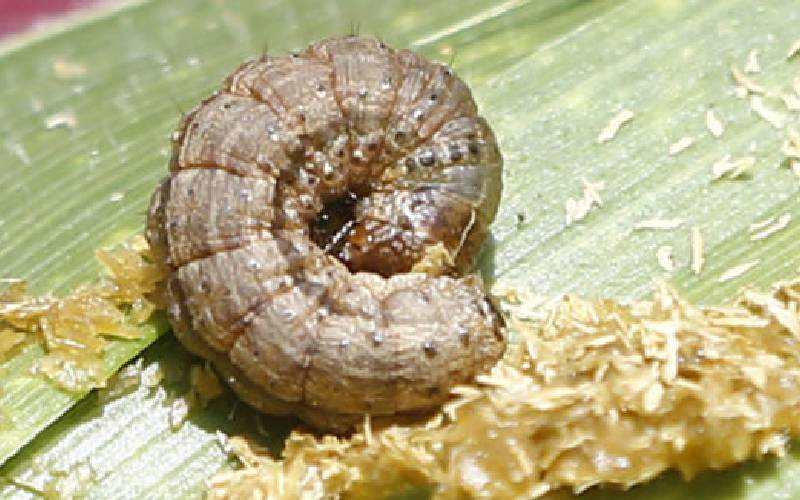 The global food agency has listed Kenya among countries identified for a demonstration project in the fight against the fall armyworm.
Kenya is among eight demonstration countries and 53 pilot countries identified for the implementation of control strategies at the national and local level.
Other countries are Burkina Faso, Cameroon, China, Egypt, India, Malawi and the Philippines.
The Food and Agriculture Organization has said it is increasing efforts to bolster response to fall armyworm (FAW).
The food agency, in a statement on its website, said armyworm is considered one of the top 10 devastating plant pests hurting agriculture.
FAO Director-General Qu Dongyu on December 21 said great strides have been made by the Global Action for Fall Armyworm Control (GA) but more still needs to be done.
He addressed a virtual meeting of the Global Action's third steering committee.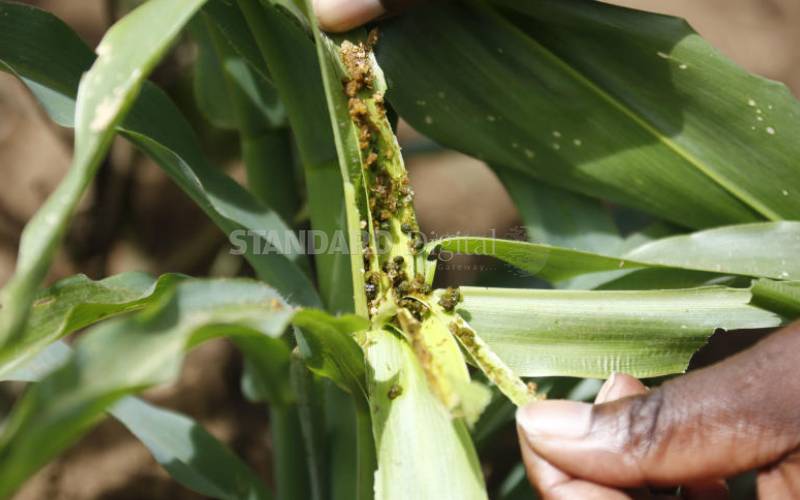 The FAW is a transboundary insect which targets maize and other food crops.
It invaded Africa in 2016 and has spread to more than 70 countries in Africa, Asia and the Near East in only four years.
The FAO statement added that farmers need significant support to fight the pest and protect crops through Integrated Pest Management.
National task forces for the eight countries for fall armyworm control are being strengthened, FAO added.
Qu said there is a need to improve country-level coordination to respond to armyworm invasions, information sharing and the use of technology.
In 2018, the European Union (EU) committed seven million euro (Sh805 million) to help combat the fall armyworm across East Africa.
The funding, the EU said, will go towards strengthening efforts of the International Centre of Insect Physiology and Ecology (Icipe) in the management of the pest in Kenya, Ethiopia, Rwanda, Tanzania and Ethiopia.
The stubborn pest has wreaked havoc in at least 43 African countries since January 2016.
Icipe says this has affected the production of maize and other crops thus placing food and nutrition security of more than 300 million people at risk.
In the same year, the Kenya Agricultural and Livestock Research Organisation (Kalro) started working on new crop breeds that can resist pests such as the fall armyworm.
The project was informed by massive destruction of acres of maize in various parts of the country by the pest.
Kalro Deputy Director General in-charge of food crops research Felister Makini at the time said the technology­­ would help the country boost food security.