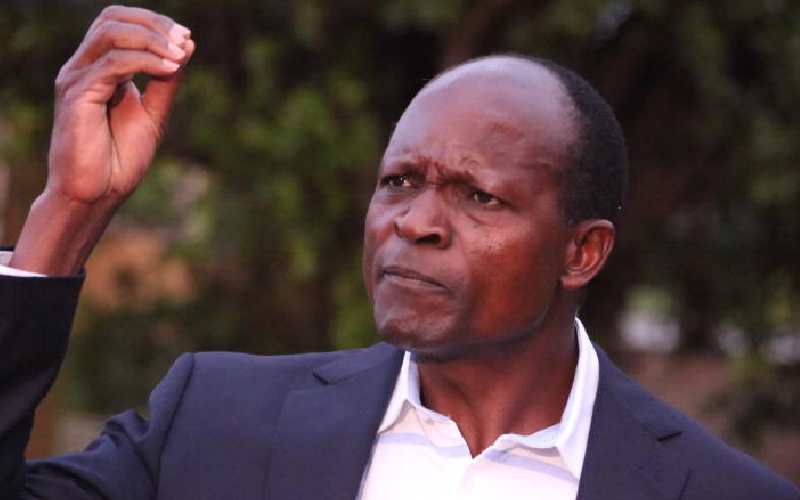 Migori Governor Zachary Obado (pictured) has criticised cartels importing cheap rice from neighbouring countries thus denying Kuja Irrigation Scheme farmers market for their produce.
Speaking at Pom in Nyatike Sub-County, Governor Obado said the cartels would face 'dire consequences' if his administration found them.
According to the governor, rice farmers in Migori are playing their part in cultivating the crop but their efforts are undermined by cartels who bought their rice at low prices and brought in cheap imports.
"Importation of cheap rice at Kuja Irrigation Scheme is frustrating the efforts of rice farmers towards attaining profitable sales," Obado said.
The governor who was speaking at the groundbreaking ceremony for the construction of Lower Kuja Block 21 Irrigation Scheme said cartels were interfering with the prices of rice at the scheme.
Obado said the cheap imports were frustrating farmers' efforts to get profit and discouraged residents from venturing into rice farming.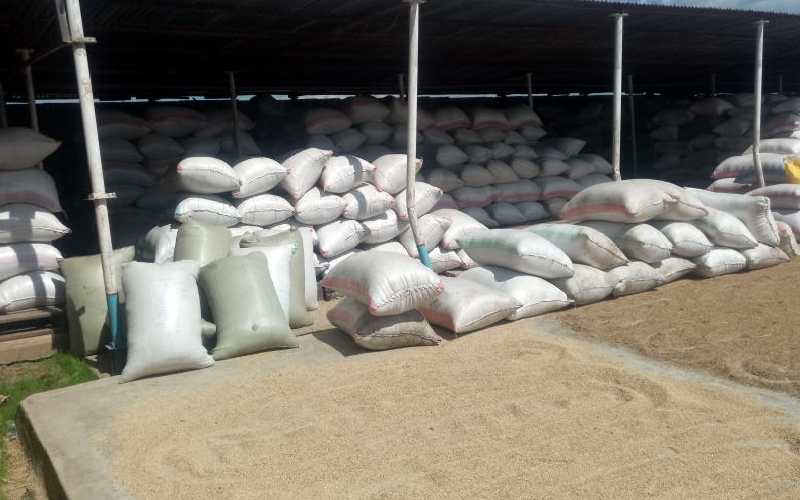 The governor tasked national policymakers to push for laws which would shield farmers from frustrations related to importation of cheap agricultural products, which could be produced locally.
"The national government whose mandate is to draft policies must ensure it is at the forefront and be fully committed in implementing those policies," Obado said.
He added; "If this is done we can employ hundreds of thousands of locals to reduce the high rate of unemployment. We will achieve our goal of socio-economic empowerment the moment our farmers will embark fully on producing their rice at Lower Kuja irrigation scheme".
Obado regretted that farmers did not have control over fertiliser prices, which made them suffer huge losses.
"Look at what we have under the inputs. The farmers have no control on the price of fertiliser. There are people who determine the price of that fertiliser," he stated.
Obado however thanked development partners led by the World Bank for their resilient efforts towards improving livelihoods of Migori residents through agriculture.
The governor who pleaded with the county's committee implementers to stop frustrating farmers promised to ensure prudent use of funds from development partners.