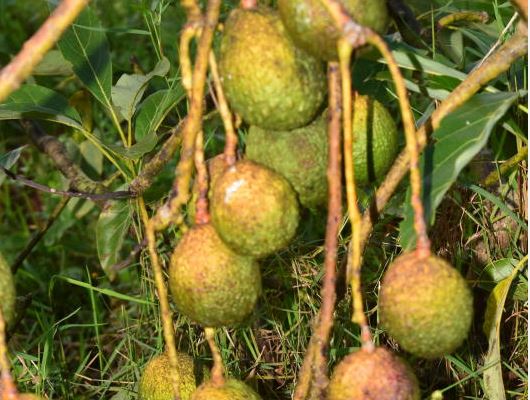 After unsuccessfully trying his hand in politics in 2002, Paul Onduso was convinced by his wife to redirect his energies to a more lucrative venture.
All along, his wife had been against the idea of him joining politics. The couple agreed they would focus on something worthwhile in case things didn't go his way in politics.
At the back of her mind was horticultural farming, a venture the couple embraced close to 15 years ago.
In 2017, Mr Onduso attended a workshop on Hass avocado farming in Nairobi and learnt about the huge potential the venture promised.
"I discovered there was readily available international market in the Middle East and Europe. I came back home and set aside five acres specifically for avocado farming in early 2018," he said.
He chose to grow Hass avocado, a grafted avocado crossed with a local variety.
A visit to Shiachi Granary Avocado Farm in the sleepy village of Mundala in Kisa Central location in Khwisero, Kakamega County, paints a picture of someone who made the right choice of abandoning politics for agriculture.
Onduso currently lives in Nairobi but is able to monitor everything that goes on in his farm, thanks to technology.
Cellphone connection
He can give instructions on what should be done through a cellphone connected to CCTV cameras at the farm. Floodlights are mounted all over the farm.
"Hass avocado is the new goldmine for modern farmers, though many people in the region are still skeptical about embracing it. It does not require much labour and time to maintain and its demand locally and abroad is high," he said.
Onduso said climatic conditions in Western are favourable for Hass avocado farming, which one cannot harvest twice a year.
Western region weather conditions are similar to that of Mexico, the world's largest exporter of Hass avocado.
He said Hass avocado has at least 30 per cent oil content compared to local ones that have less than five per cent. The oil is used to manufacture perfumes.
"A farmer is required to plant 150 stems spaced at five metres apart in an acre. After three years, each stem produces at least 500 avocados per season for the next 30 years. It's packaged in a four-kilogramme box that goes for between Sh250 and Sh370," said Onduso.
He said five to seven metre spacing ensures the avocado trees will still have direct access to sunlight even after they have made a canopy.
Onduso urged farmers who want to venture into Hass avocado farming to consider buying grafted seedlings that are at least six months old to increase success rate.
"There are three-week-old seedlings that go for Sh150 but have a survival rate. The six-month seedlings go for Sh300 but have a 90 per cent survival rate. In total, you need at least Sh132,000 for land preparation and buying seedlings," he said.
Initial capital
He added: "The initial capital investment is might be high but when the trees mature after three years, you will be making money with little investments."
However, despite more farmers from the region embracing Hass avocado, they are still grappling with myriad challenges.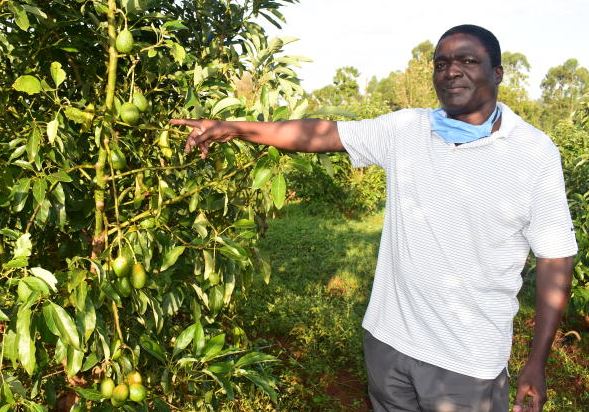 John Omuyonga (pictured), Sasini Avocado Ltd Liaison Field Officer in charge of Western Region, said the challenges include lack of a steady market, inadequate farm inputs, pests and diseases, theft and insecurity.
Mr Omuyonga said the region has many guavas around the farms, which are breeding grounds for fruit flies. "Adult fruit flies burrow into the Hass avocado's flesh to lay eggs, introducing bacteria that causes them to rot. When the eggs hatch, the larvae eat the avocado fruit from inside out. Sometimes, they lay the eggs in the flowers during fruiting and when the fruit matures, it has black spots and therefore not suitable for export," said Omuyonga.
He added: "Hass avocado loves and hates water at the same time. Too much rain during flowering leads to shedding of flowers resulting in significant reduction in production. Fungal diseases have also become problematic to most farmers during rainy season, which is the norm in the region."
George Onduso, a farm manager, said farmers from the region have not developed their own markets overseas and therefore rely on those in Central Kenya who dictate prices for them.
He said they are sometimes forced to sell their produce at a throw-away price, saying the problem they are facing is occasioned by the fact that there are few farmers who have ventured into Hass avocado farming for commercial purposes.
The elite
According to George, Nandi and Uasin Gishu counties have now secured their markets and sell directly to European markets without going through middlemen, saying their exports are airlifted out of the country through Eldoret and Kisumu airports.
"Only the elites in the region have ventured into the business.... Others only bring their goats and cows to graze in our avocado farms. Goats love avocado leaves and can eat everything," he said.
He said dogs also eat the avocados when they are fruiting, saying they are destructive and that they have caused them huge losses.