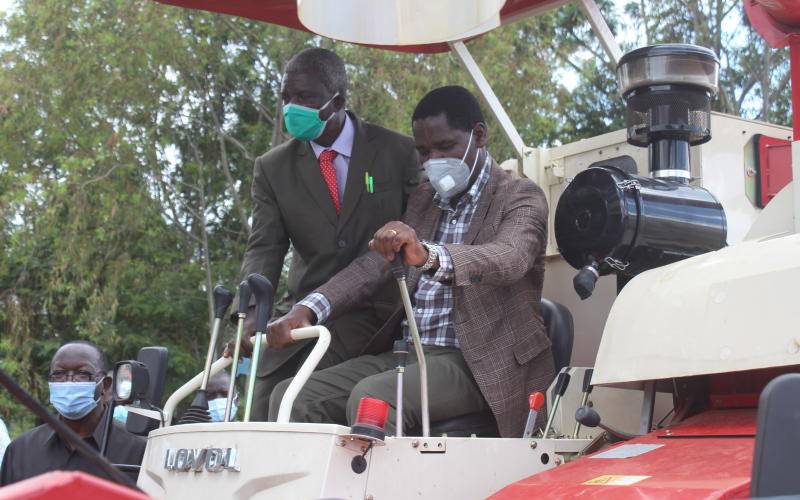 Farmers under Bunyala Rice Farmers Cooperative Society have welcomed the gesture by Agriculture Cabinet Secretary Peter Munya to have rice milling machines installed in the region.
Through their chairman Robart Musolo, the over 600 farmers said implementation of the directive will prevent them from recording post-harvest losses like has been the case in the past.
Last Friday, the CS ordered for immediate installation of the machines when he handed over pre-planters and combine harvesters to the society.
"For years we have requested that a rice milling machine be installed in our region so that we can make profit from our produce," said Musolo.
"It is good the government has heard our concerns; soon we shall process and sell our rice from within," he added.
The CS said the government was not planning to import rice from Pakistan to bridge the deficit of 986,000 metric tonnes annually, but will instead rely on local farmers.
He said rice will be processed locally and sold to the Kenya National Trading Corporation (KNTC).
"The machines should be installed so that processing of rice is done locally and purchased by KNTC, which will later sell to government institutions," said Munya.
Last year, the Government of Venezuela donated a rice milling machine to farmers in Budalang'i. The County Executive for Agriculture, Livestock and Fisheries Moses Osia appealed for assistance to have the machine installed.
"We are requesting the national government to provide us with engineers to install the rice milling machine," said Osia.